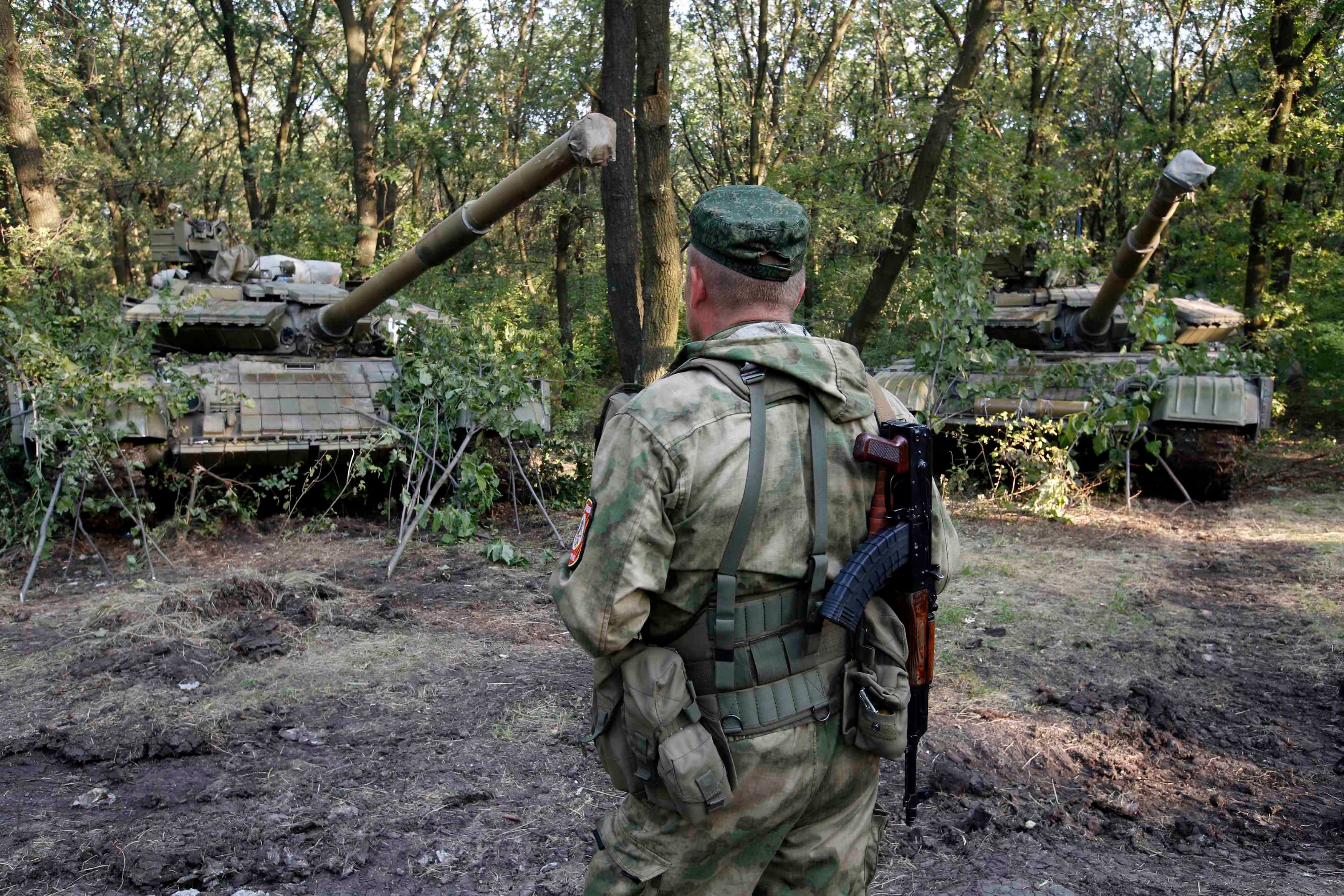 U.S.: Russia firing artillery at Ukraine military
WASHINGTON -- The Obama administration is accusing Russia of firing artillery to hit Ukrainian military sites and planning to send pro-Russian separatists more lethal weaponry.
The State Department says the U.S. has evidence that Russia is shelling Ukraine from sites inside Russia. Spokeswoman Marie Harf also says the U.S. has new evidence Russia intends to deliver "heavier and more powerful multiple rocket launchers" to separatists battling Ukrainian forces in the east of the country.
Harf declined to provide details or elaborate on the evidence because she said she could not get into intelligence "source and methods."
The U.S. has repeatedly accused Russia of stoking the Ukraine rebellion and alleges that Russia is ultimately responsible for last week's downing of a Malaysian airliner over eastern Ukraine.
CBS News' David Martin reported that U.S. officials have detected a slow but steady increase in the number of Russian troops along the Ukrainian border in recent days, from 10-12,000 to 12-14,000.
Meanwhile, Ukrainian Prime Minister Arseniy Yatsenyuk announced his resignation Thursday, opening the way for new elections that would reflect the country's starkly changed political scene after the ouster of pro-Russian President Viktor Yanukovych in February.
Yatsenyuk, a supporter of closer ties with Europe and a key participant in the protests that toppled Yanukovych, made the announcement from the dais of Parliament after two parties said they would pull out of the governing coalition. He said Parliament could no longer do its work and pass necessary laws.
President Petro Poroshenko, elected to replace Yanukovych May 25, earlier praised the withdrawal of the two parties. He said that "all opinion polls, and direct conversations with people, show that society wants a complete rebooting of the government."
Poroshenko's calls for political renewal suggests the resignation and new elections are the result of planning and political maneuvering, not chaos.
Yatsenyuk took over as prime minister just short of five months ago supported by a coalition of pro-European parties. They took power after Yanukovych was driven from office by months of street protests on Kiev's Independence Square, or Maidan.
The protests began over Yanukovych's refusal to sign a sweeping trade deal with the European Union, but swelled to include wider grievances such as the government's attempts to suppress the protests with riot police, corruption, and lack of progress in modernizing the economy.
"I think this is a fully expected and planned development," said Balazs Jarabik, visiting scholar at the Carnegie Endowment for International Peace. "The president and the government coalition looked for ways to clear the legal way for an early election, as they are under a lot of pressure from Maidan and the public."
The president can dismiss Parliament for new elections if no new government is formed in 30 days.
The current Parliament was originally dominated by Yanukovych supporters in the pro-Russian Party of Regions. That group has shrunk through defections and its members face an uncertain fate in new elections.
When he took office, Yatsenyuk's administration was expected to be a brief one because it was taking over with the government almost broke and facing the likelihood of adopting unpopular measures to satisfy conditions for rescue loans from the International Monetary Fund. It succeeded in landing the IMF bailout and last week IMF officials said the government was meeting almost all its financial targets.
The government faces tensions with Russia which termed Yanukovych's ouster a coup, seized Ukraine's Crimea region and cut off natural gas supplies in a price dispute.
It has also battled a pro-Russian insurgency in which rebels armed with heavy weapons such as tanks and anti-aircraft missiles have seized public buildings and battled government troops. Russia denies supporting the rebels.
The nationalist Svoboda party and the Udar party led by former boxer Vitali Klitschko pulled out of Yatsenyuk's coalition.
Parliament speaker Oleksandr Turchynov said it was up to Udar and Svoboda to propose a candidate for temporary prime minister to lead the government until early parliamentary elections can be held.
Thanks for reading CBS NEWS.
Create your free account or log in
for more features.