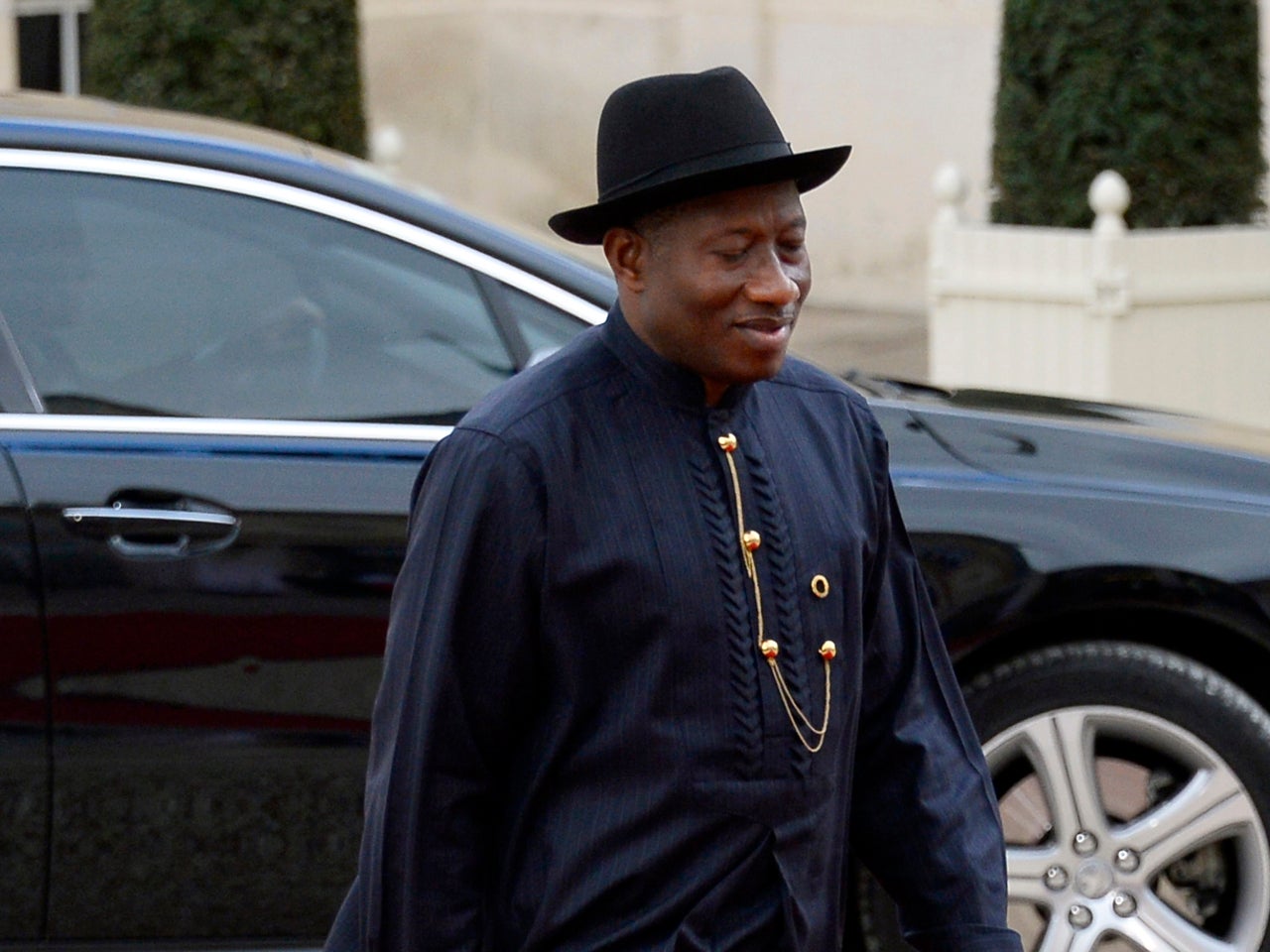 U.S. "deeply concerned" over Nigeria anti-gay law
Secretary of State John Kerry on Monday condemned a new Nigerian law that prohibits same-sex marriages and vastly restricts the rights of gay and lesbian citizens to even gather together.
Nigerian President Goodluck Jonathan quietly signed the strict measure into law earlier this month, but the news first emerged Monday afternoon. The revelation drew a swift response from Kerry.
"Beyond even prohibiting same sex marriage, this law dangerously restricts freedom of assembly, association, and expression for all Nigerians," Kerry said in a statement.
According to the law, anyone who enters into a same-sex marriage, civil union or domestic partnership could face up to 14 years in prison. Additionally, same-sex marriages legally performed in other countries would be considered void by the Nigerian government.
The law also restricts gay and lesbian citizens from meeting in public settings.
"Any person who registers, operates or participates in gay clubs, societies and organizations or directly or indirectly makes public show of same-sex amorous relationship in Nigeria commits an offence and shall each be liable on conviction to a term of 10 years in prison," the law says.
The law's sweeping nature apparently caught Kerry's eye.
"It is inconsistent with Nigeria's international legal obligations and undermines the democratic reforms and human rights protections enshrined in its 1999 Constitution," Kerry said.
For what it's worth, the Nigerian Constitution guarantees the right to peaceful association and assembly and also says the federal government is responsible for securing the "freedom and happiness of every citizen on the basis of social justice and equality of status and opportunity."
Sodomy has been illegal in Nigeria for many years -- the country inherited anti-homosexual laws from its days as a British colony. Even today, in some parts of Nigeria's Muslim-majority north where strict Sharia law is upheld, gays and lesbians risk being stoned to death if they are caught.
Gay rights activists say the new law could usher in a violent crackdown in Nigeria, where the lesbian, gay, bisexual, transgender (LGBT) community has already been forced underground.
As for the impetus behind President Jonathan's move, some analysts suggest the embattled Nigerian leader is looking to rebuild support among the highly religious public after a series of political setbacks since his 2011 election. The country is more splintered than ever and Jonathan's grip on power is weakening. General elections are next year.
President Obama and his administration have condemned anti-gay laws as they crop up around the world, including the "gay propaganda" law in Russia and a bill passed by the Uganda parliament that makes homosexuality a crime punishable by life in prison. But harsh words from Mr. Obama and other Western leaders have done little to slow the advance of anti-gay laws in Africa.
In Nigeria, the most populous country in Africa, 98 percent of people believe society should not tolerate homosexuality, according to a Pew Research Center survey from last year. More than 90 percent of respondents in Kenya, Uganda, Ghana and Senegal said they felt the same way.
South Africa is the only country on the continent where same-sex marriage is legal. But even in that country, only three in ten people are tolerant of homosexuality, according to the Pew survey.
Thanks for reading CBS NEWS.
Create your free account or log in
for more features.