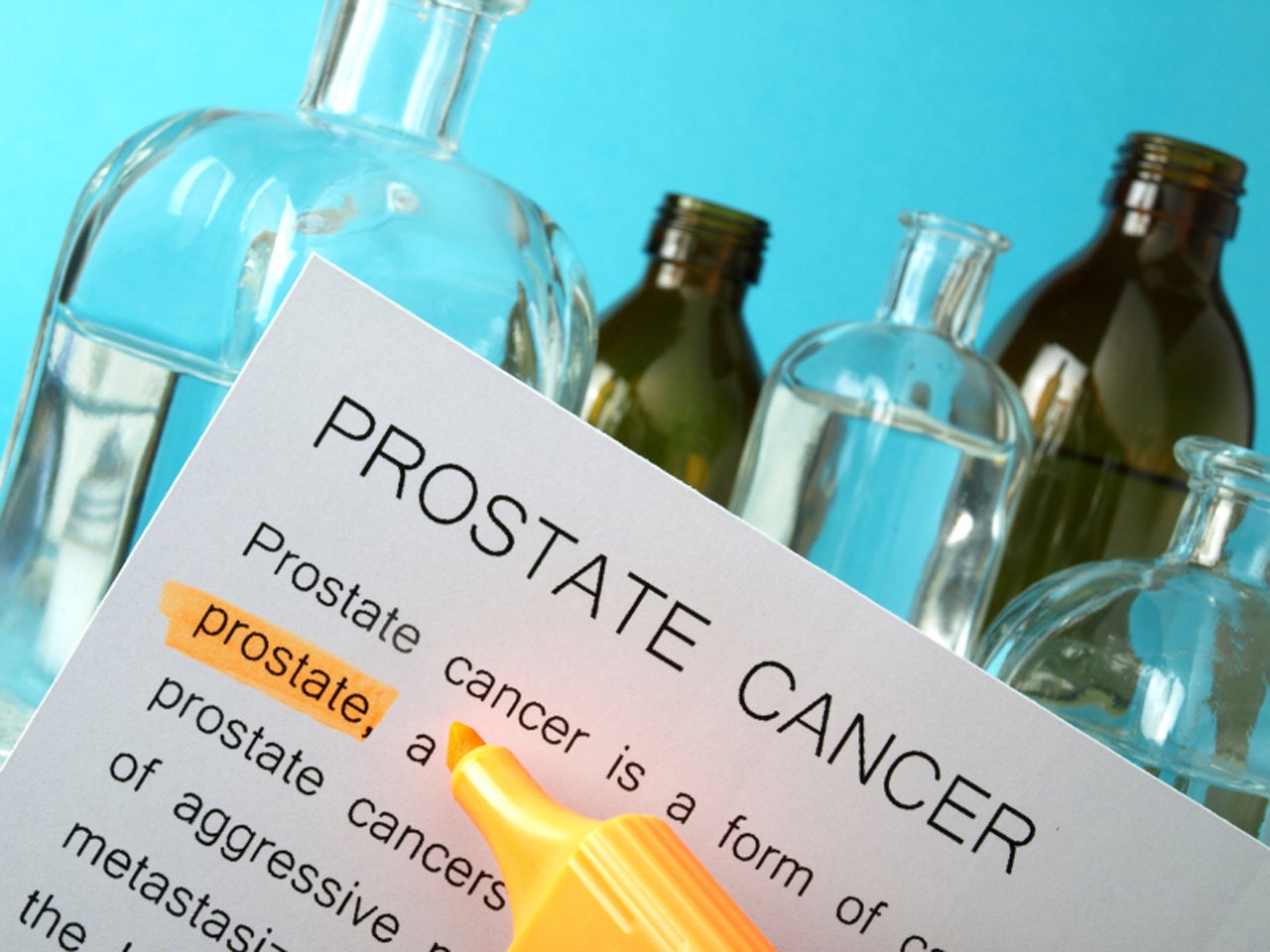 Urologists no longer recommend routine PSA testing for prostate cancer
Urologists have reversed course on PSA testing for prostate cancer, no longer recommending routine testing for men.
The American Urological Association announced Friday that men under 55 should not get routinely screened with a PSA test. Men who are between the ages of 55 and 69 may benefit most from the test, and should discuss the risks and benefits of the test with their doctor to decide if it is right for them. Men over 80 are not recommended to get screened if they have a life expectancy less than 10 to 15 years.
The announcement is a stark shift from the organization's previous attitude towards PSA testing.
Last May, the U.S. Preventive Services Task Force -- an impendent panel of medical experts that advise the government on treatment guidelines -- released a final recommendation stating healthy men should not routinely get screened with a PSA test for prostate cancer.
The PSA blood test looks for presence of prostate-specific antigen (PSA) to determine if a man has the disease.
However, the Task Force had found after reviewing existing studies, that a diagnosis may do more harm than good, because the test many pick up a tumor that's growing too slowly to pose a serious health threat. What may be more harmful are side effects from resulting biopsies, surgeries and radiation, the panel said, which can lead to urinary incontinence, impotence, or other complications that can cause death.
Since the Task Force first announced its preliminary recommendation in October 2011up until its final recommendation last year, the news had been met with debate from prostate cancer survivors who credited the PSA test for their survival and some prostate cancer experts -- including the American Urological Association.
"The AUA is outraged and believes that the Task Force is doing men a great disservice by disparaging what is now the only widely available test for prostate cancer, a potentially devastating disease," the association said in a May 2012 statement. Its position at time was, "when interpreted appropriately, the PSA test provides important information in the diagnosis, pre-treatment staging or risk assessment and monitoring of prostate cancer patients."
In the new statement from the AUA released May 3, the group said its new guideline was developed using evidence from a literature review rather than consensus medical opinion. The association determined the mortality benefits of preventing prostate cancer death with a PSA test for men ages 55 to 69 amounted to one male life spared for every 1,000 men screened over a decade.
"There is general agreement that early detection, including prostate-specific antigen screening, has played a part in decreasing mortality from prostate cancer," Dr. H. Ballentine Carter, a urologist and oncologist at Johns Hopkins Medicine in Baltimore, who chaired the panel that developed the AUA's new guidelines, said in a press release. "The randomized controlled trials are more mature at this point and there is more data available today than there was in 2009. It's time to reflect on how we screen men for prostate cancer and take a more selective approach in order to maximize benefit and minimize harms.
Dr. Michael A. Palese, an associate professor of urology at the Icahn School of Medicine at Mount Sinai Medical Center in New York City, told CBSNews.com in an email that the new guidelines will help change the "current climate of over-biopsy and overreaction when it comes to PSA."
"This is certainly a radical change from previous recommendations/guidelines that the AUA has endorsed and reflects more evidence-based medicine in its conclusions," said Palese. "Going forward we need to continue weighting the risks and benefits of prostate screening to find the optimal protocol."
Thanks for reading CBS NEWS.
Create your free account or log in
for more features.