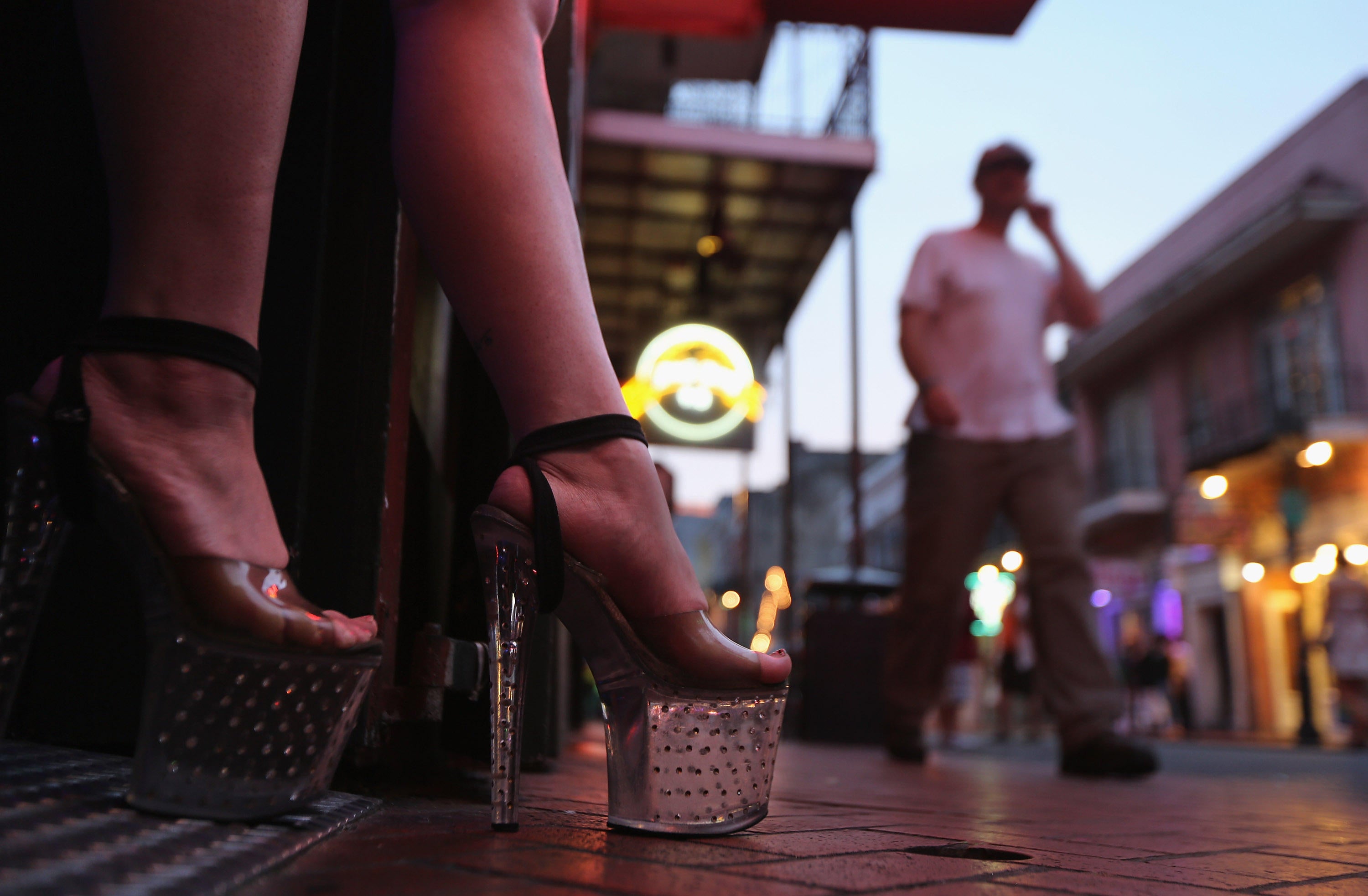 Under-21 exotic dancers sue Louisiana for right to bear breasts and butts
NEW ORLEANS - Jane Does I, II and III say the state of Louisiana is robbing them of their ability to express themselves, and doing so in a way that discriminates against their gender.
These women are exotic dancers younger than 21, and therefore will be barred from performing in strip clubs in about a week, Louisiana begins enforcing a new state law.
In a federal lawsuit, the dancers say the law violates the First Amendment by denying them freedom of expression, and violates the Constitution's equal protection clause by unfairly targeting women.
How so? They say the law's definition of strip club performers as "entertainers whose breasts or buttocks are exposed to view" fails to prohibit the same conduct by men who are between the ages of 18 and 21.
NOLA.com/The Times-Picayune reports a hearing has not been scheduled on the suit, which was filed last week.
State Sen. Ronnie Johns wrote the law and is confident the courts will uphold it.
But the lawsuit cites comments by legislators to bolster its case for gender discrimination. It says state Rep. Walt Leger, D-New Orleans, and others said the law was aimed at protecting young women.
The Jane Does also claim that the law is already endangering young woman. One plaintiff says she has witnessed pimps and prostitutes trying to use the new law in a New Orleans strip club to "recruit entertainers who are now lawfully employed, but who will lose their jobs as a result of the Act."
Another plaintiff, identified as an 18-year-old LSU student, says other dancers under 21 have told her they plan to switch to prostitution once they can no longer dance.
The lead attorney for the dancers is Harry Rosenberg, who served as U.S. attorney for eastern Louisiana in the 1990s. Rosenberg, who works with the Phelps Dunbar law firm, could not be reached for comment on Monday.
CBS New Orleans affiliate WWL reports the law, passed with no resistance by a state legislative body that is overwhelmingly male, caused some controversy when state legislators began joking about it on the House floor.
Rep. Sam Jones, D-Franklin, asked whether the bills author would put a maximum age on dancers. The House, which is 87 percent male, laughed raucously.
Rep. Kenneth Havard, R-Jackson, jokingly offered an amendment to require dancers be in between age 20 and 28 and be under 160 pounds.
"In the spirit of this legislative session," he said, he wanted "to trim the fat."
Rep. Nancy Landry, R-Lafayette, was not amused.
"Are you saying people over 28 or over a certain weight aren't fit to be dancers or strippers?" Landry asked.
"No, ma'am," Havard replied. "I'm worried about their health."
Havard withdrew his amendment, but it was too late to stop the jokes. Legislators derailed an argument for consistency of laws from Rep. Chad Brown, D-Plaquemine, by bringing up a pile of one dollar bills, presumably tips for the dancers in Havard's amendment.
Then Rep. Julie Stokes, R-Kenner, unleashed righteous fury, as she stormed to the podium in the well of the chamber.
"I hear derogatory comments about women in this place regularly," Stokes said. "It has got to stop. That was utterly disrespectful and disgusting."
"Looking out over this body, I've never been more repulsed to be part of it," she said. "I don't even know what Rep. Havard was thinking. That's a dangerous thing to do politically."
She went to tell the quickly sobering legislators to imagine if their daughter was in the situation that the some teens find themselves when they become dancers at strip clubs in Louisiana.
Thanks for reading CBS NEWS.
Create your free account or log in
for more features.