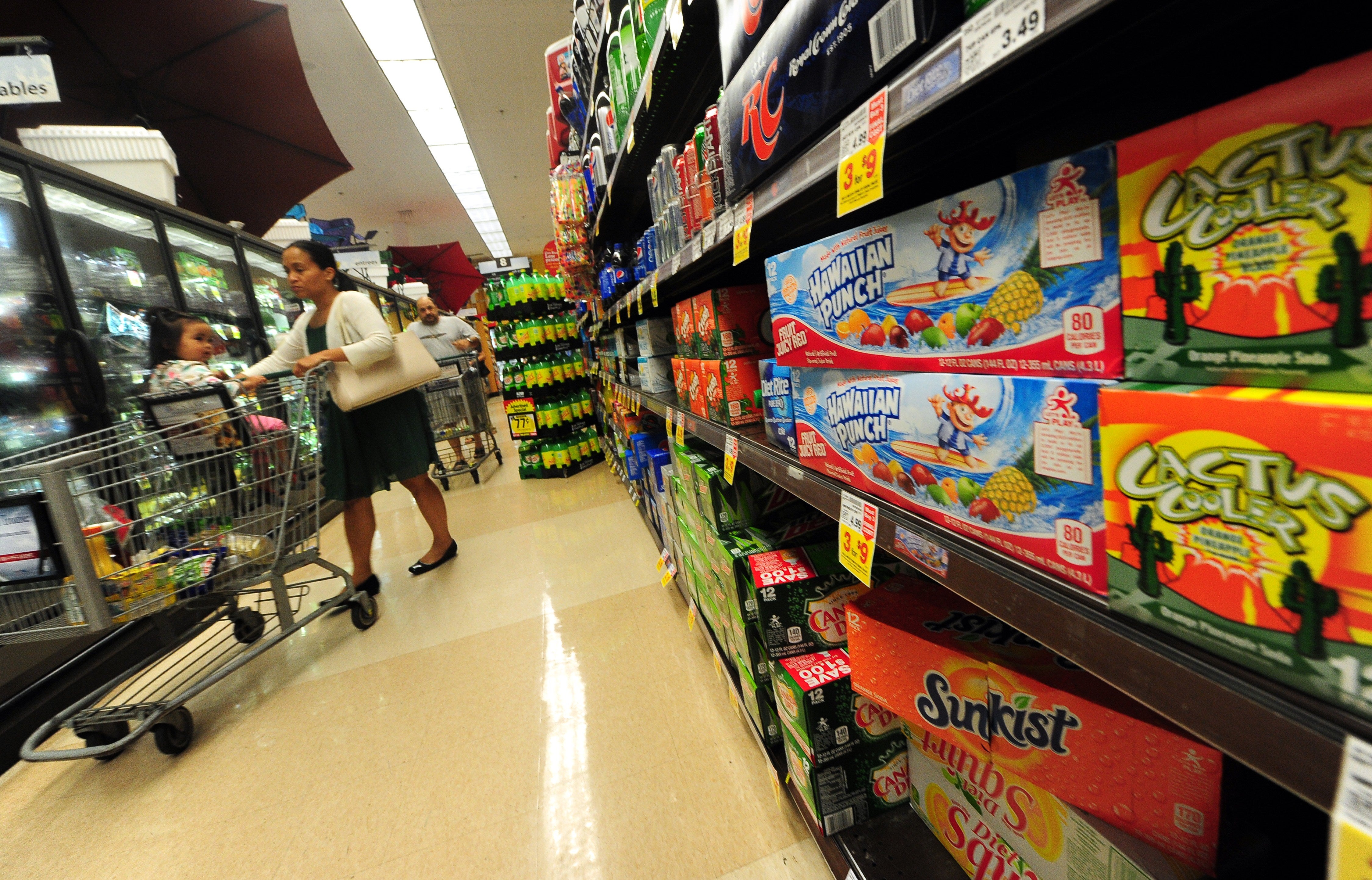 "Ultra-processed" foods a huge chunk of American diet
More than half of all calories consumed in the U.S. come from "ultra-processed" foods, which can contribute to serious health complications like obesity and heart disease, new research finds.
Ultra-processed foods are products that contain several manufactured ingredients that are not generally used when cooking from scratch, including natural and artificial flavors or colors, sweeteners, preservatives, and other additives.
These are often used to imitate the taste, texture or other qualities of natural foods, or "to disguise undesirable qualities of the final product," lead study author Carlos Augusto Monteiro, a professor in the Department of Nutrition, School of Public Health at the University of São Paulo in Brazil, told CBS News.
"Different from processed culinary ingredients -- like salt, table sugar, vegetable oils, and butter -- and from processed foods, like cheese and simple breads, ultra-processed foods are hardly part of a diet based on minimally processed foods and freshly prepared drinks, dishes and meals," he said. "Instead, they are manufactured and marketed to replace those foods, drinks, dishes and meals."
Some examples of ultra-processed foods include mass produced soft drinks, sweet or savory packaged snacks, packaged baked goods, chicken or fish nuggets and other reconstituted meat products, and instant noodles and soups.
"What you're really getting are chemicals -- additives, things like preservatives, sweeteners, coloring, flavoring, trans fats, emulsifiers. These are all chemicals that are then put back into 'fake' foods to make them taste real," CBS News medical contributor Dr. Holly Phillips said on "CBS This Morning."
These foods are worrisome because they are generally high in added sugars, saturated fat, and sodium, which contribute to a wide range of health problems including obesity, heart disease, diabetes, high blood pressure, and high cholesterol. These foods have also been linked to an increased risk of certain cancers.
"This study gave us an incredible perspective on how much of our diet is made up of these ultra-processed foods," Phillips said.
Alissa Rumsey, a registered dietitian and spokesperson for the Academy of Nutrition and Dietetics, noted that ultra-processed foods tend to be low in fiber, antioxidants, and vitamins and minerals. They provide a lot of calories with very few beneficial nutrients.
"Ultra-processed foods are designed to appeal to our taste buds, and can often lead us to crave more," she told CBS News. "These foods are ones that can be eaten mindlessly, making it easy to overeat them without even realizing how much you are having."
For the study, published in the online journal BMJ Open, Monteiro and his team analyzed dietary data involving more than 9,000 children, adolescents, and adults from the 2009-2010 National Health and Nutrition Examination Survey (NHANES).
They found that ultra-processed foods comprised almost 60 percent of the total calories consumed, and 90 percent of the calorie intake from added sugars.
Monteiro concluded that decreasing the consumption of ultra-processed foods would be an effective way of reducing our excessive added sugar intake. To help make that happen, he says changes in public policy are needed. Marketing restrictions and adjustments in fiscal policies could help make ultra-processed foods less attractive.
He also suggests dietary guidelines be reviewed and "incorporate clear messages to avoid the replacement of real food (minimally processed foods and freshly prepared drinks, dishes and meals) by ultra-processed food and drink products."
Rumsey recommends consumers take steps to limit the amounts of ultra-processed foods they eat by focusing as much as possible on real, whole foods -- such as fruits, vegetables, and whole grains -- and planning ahead to avoid temptation.
"Stock your pantry, fridge and freezer with staple foods that are quick and easy to make," she said. "Plan ahead and pack snacks to take with you, so you aren't at the mercy of what is available at the convenience store. Ultra-processed foods should make up just a small part of your diet, so try to eat them no more than three to four times per week."
Thanks for reading CBS NEWS.
Create your free account or log in
for more features.