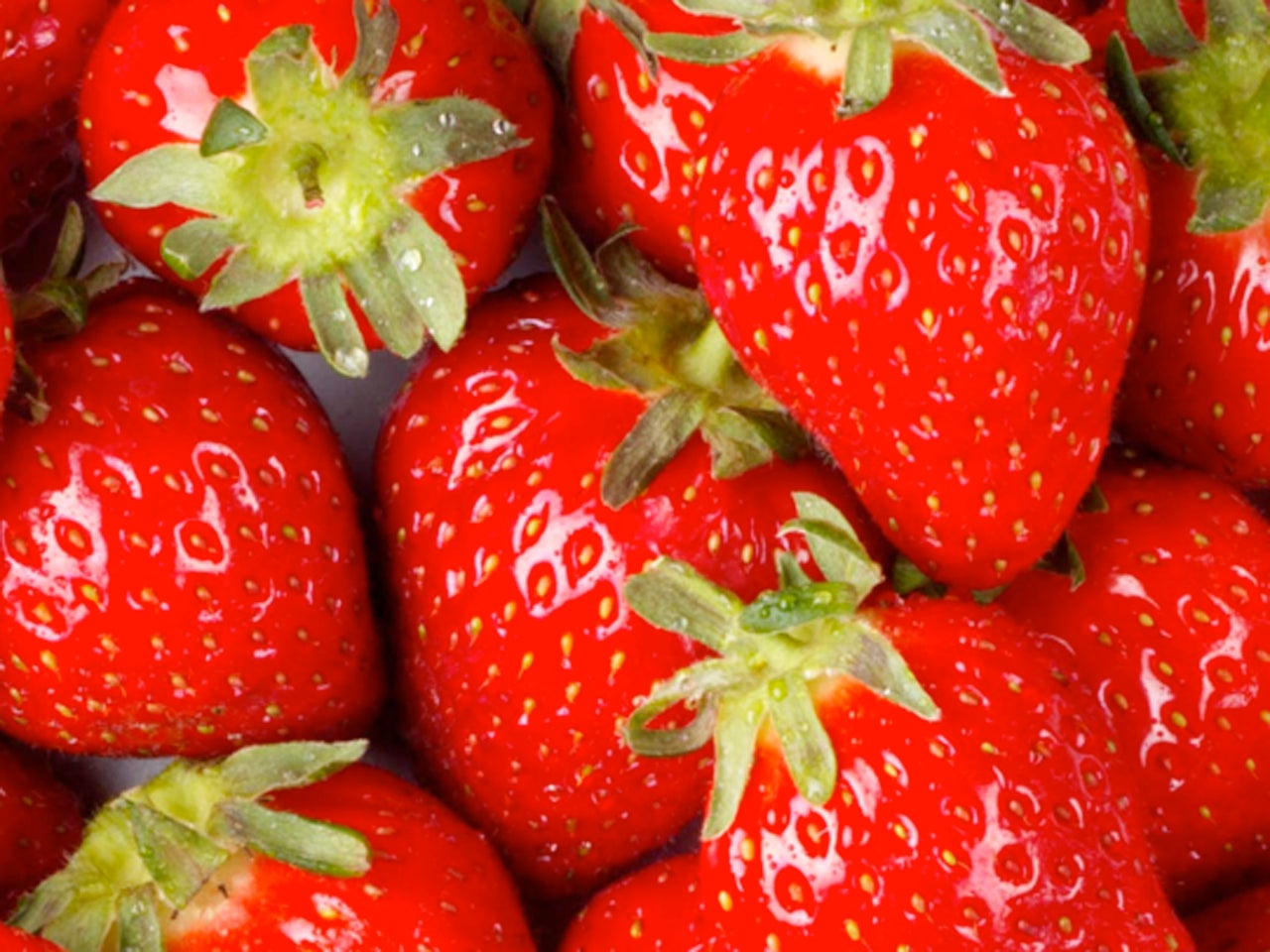 Eating fruit, veggies while young makes for healthier heart in midlife
Young adults who eat more than five servings of fruits and vegetables a day may see the health benefits decades later. A new study published in the journal Circulation finds those eating habits pay off with better heart health by middle age, compared with those who eat fewer fruits and vegetables.
The scientists analyzed data on 2,506 young adults, ages 18 to 30, who took part in a large government heart study that began in 1985. They split the participants into three groups based on the number of fruits and vegetables they ate each day. Women in the top third ate an average of almost nine servings of fruits and vegetables a day and men averaged more than seven daily servings. In the bottom third, women consumed an average of 3.3 daily servings and men ate only 2.6 servings a day. The servings were based on a 2,000-calorie-a-day diet.
The researchers also took into account the results of heart scans 20 years later. A heart scan can help doctors detect calcium deposits in the coronary arteries - plaques that can narrow the arteries and increase a person's heart attack risk.
The scientists adjusted for smoking, exercise, education and other factors, said study author Dr. Michael Miedema, a preventive cardiologist at the Minneapolis Heart Institute.
In the end, the results suggested that those who ate the most fruits and vegetables in their daily diets at the study's start had a 26 percent lower odds of developing calcified plaque in their arteries 20 years later, compared with people in the low fruit and vegetable serving group, Miedema told CBS News.
"It clearly seems to matter that young people had more fruits and vegetables in their diets," he said.
The authors noted in their study that the relationship was statistically significant for women but not men, which could have been because more than 60 percent of the participants were women.
They also wrote that there may be a variety of reasons higher fruit and vegetable intake as a young person could lead to a reduction in plaque in the arteries, including improved lipids, lower blood pressure, and an increase in antioxidants, although the connections have not been proven and the authors say more research is needed.
The research raises more questions to ponder, said Alice Lichtenstein, Gershoff professor of nutrition science and policy at Tufts University and the author of an accompanying editorial in Circulation.
She wrote, if it is unlikely that any single nutrient or combination of nutrients is responsible for the negative association between prevalence of coronary artery calcium and fruit and vegetable intakes, to what can we attribute the relationship? Could it be because of what the heavy fruit and vegetable eaters were not eating, and behaviors they were or were not engaging in, rather than the fruits and vegetables they were eating?
And with so many apparent health benefits, "Why aren't we eating as many fruits and vegetables as we should? It's darn hard unless you live in an area where they're readily available," Lichtenstein told CBS News.
She said it can be especially challenging to meet dietary goals when eating out. "There are so many disincentives if you eat out. Eating at home is easier," said Lichtenstein, who is also an American Heart Association spokesperson.
Tossing blueberries on a waffle that's loaded with refined sugar and syrup, or throwing a banana on an ice cream sundae won't cut it when it comes to long-term heart and overall health. But changing the way people think about vegetables when cooking at home and restocking your pantry, freezer, and fridge in a new way may help, said Lichtenstein.
"Don't just throw them on a less-than-optimal diet. Keep bags of frozen vegetables in the freezer and if you're making tomato sauce or pizza, add some in. Think carefully what to substitute out. The best advice we can give is to substitute out refined carbohydrates - although you don't have to get rid of it them altogether - but serve a smaller portion of pasta, a smaller portion of meat. Think creatively about how you can do it in a way that is more habitual, not just being excited about it this week," she said.
Thanks for reading CBS NEWS.
Create your free account or log in
for more features.