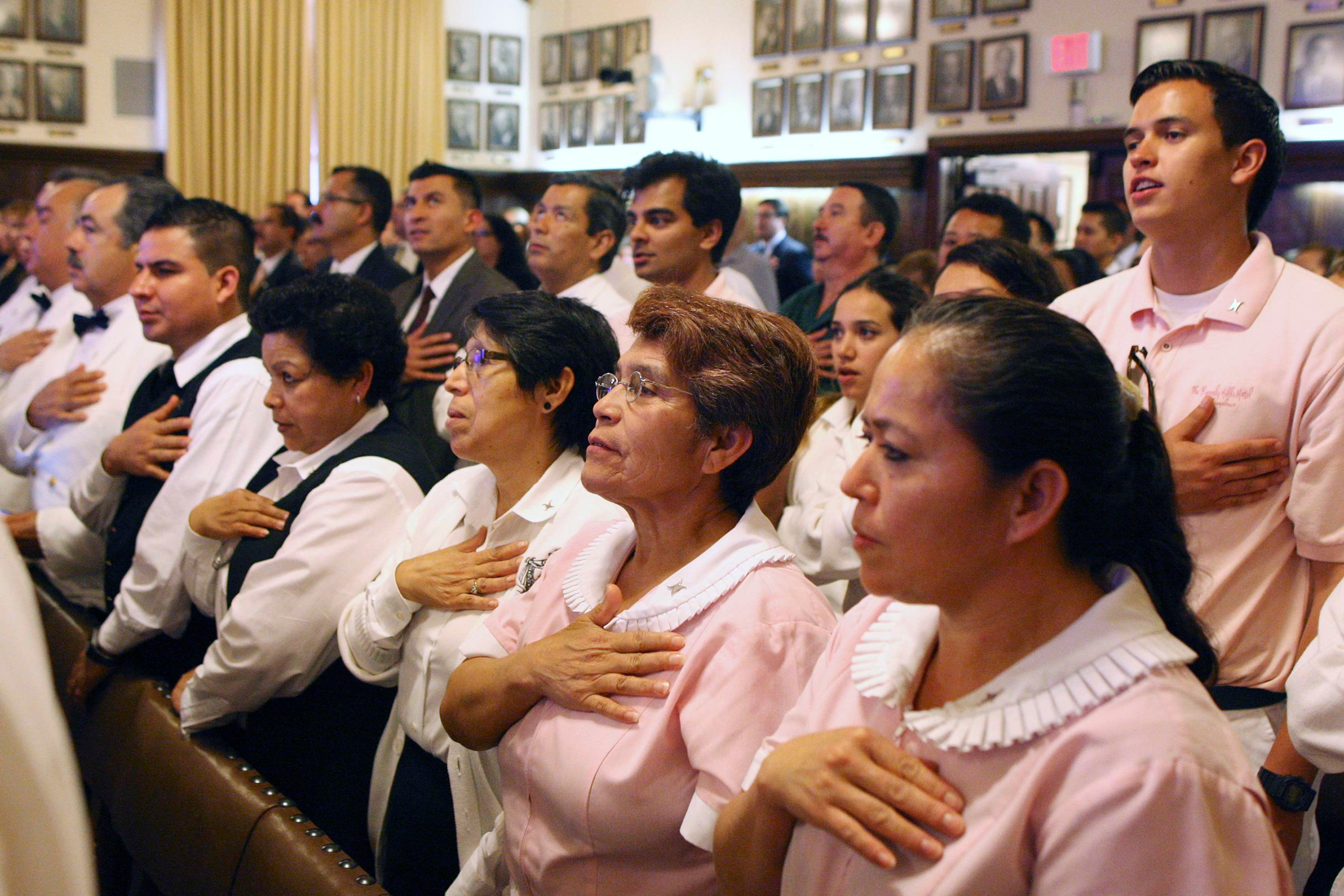 Ultimatum to Beverly Hills Hotel owner, the Sultan of Brunei, from L.A. lawmakers
LOS ANGELES -- The Beverly Hills City Council sent a strong message Tuesday night to the owner of the iconic Beverly Hills Hotel.

In a 5-0 vote, council members approved a resolution compelling the Sultan of Brunei to either sell the hotel or denounce an Islamic law imposed in Brunei last month that calls for punishing adultery, abortions and same-sex relationships with flogging and stoning.

CBS Los Angeles reports that more than 100 Beverly Hills Hotel employees, many wearing white dinner jackets, pink housekeeping uniforms and chefs hats, stood together while voicing concerns about the resolution.

"We are being evicted for what is going on right now," one employee said while addressing council members.

Although Mayor Lili Bosse stopped short of calling for a city-sanctioned boycott, she urged the city council to adopt the resolution, calling on the Brunei government to change its laws or divest itself of the Beverly Hills Hotel.

"The laws are shocking, inhumane and must be met with a strong statement of support for human rights," Bosse said.

The meeting came on the heels of a demonstration outside the hotel Monday, as well as a celebrity boycott.

CBS Los Angeles says some major organizations have pulled their events from the venue, costing the hotel an estimated $1.5 million.

A spokesperson for the Independent School Alliance said the organization moved its awards dinner to the Beverly Wilshire Hotel Tuesday evening due to the controversy.

"We are committed to inclusion and it is antithetical and regressive. It is not association that we wanted to have with our organization," spokesperson Keishia Kemp said.
The CEO of the Dorchester Group, the parent company of the Beverly Hills Hotel and the company that also runs the Hotel Bel-Air, said the resolution unfairly targets the 650 Beverly Hills Hotel employees, who stand to lose $8 million in gratuities.

"Actions that you take have to be seriously considered because they will affect the livelihoods of these people," Dorchester Collection CEO Christopher Cowdray said.

Beverly Hills Hotel workers are not unionized.

Although three employees made brief statements to the city council Tuesday night, a spokesperson for the Dorchester told CBS Los Angeles they are not being allowed to give interviews.

It remains to be seen what the affect of the resolution -- and the boycott -- will be.
Thanks for reading CBS NEWS.
Create your free account or log in
for more features.