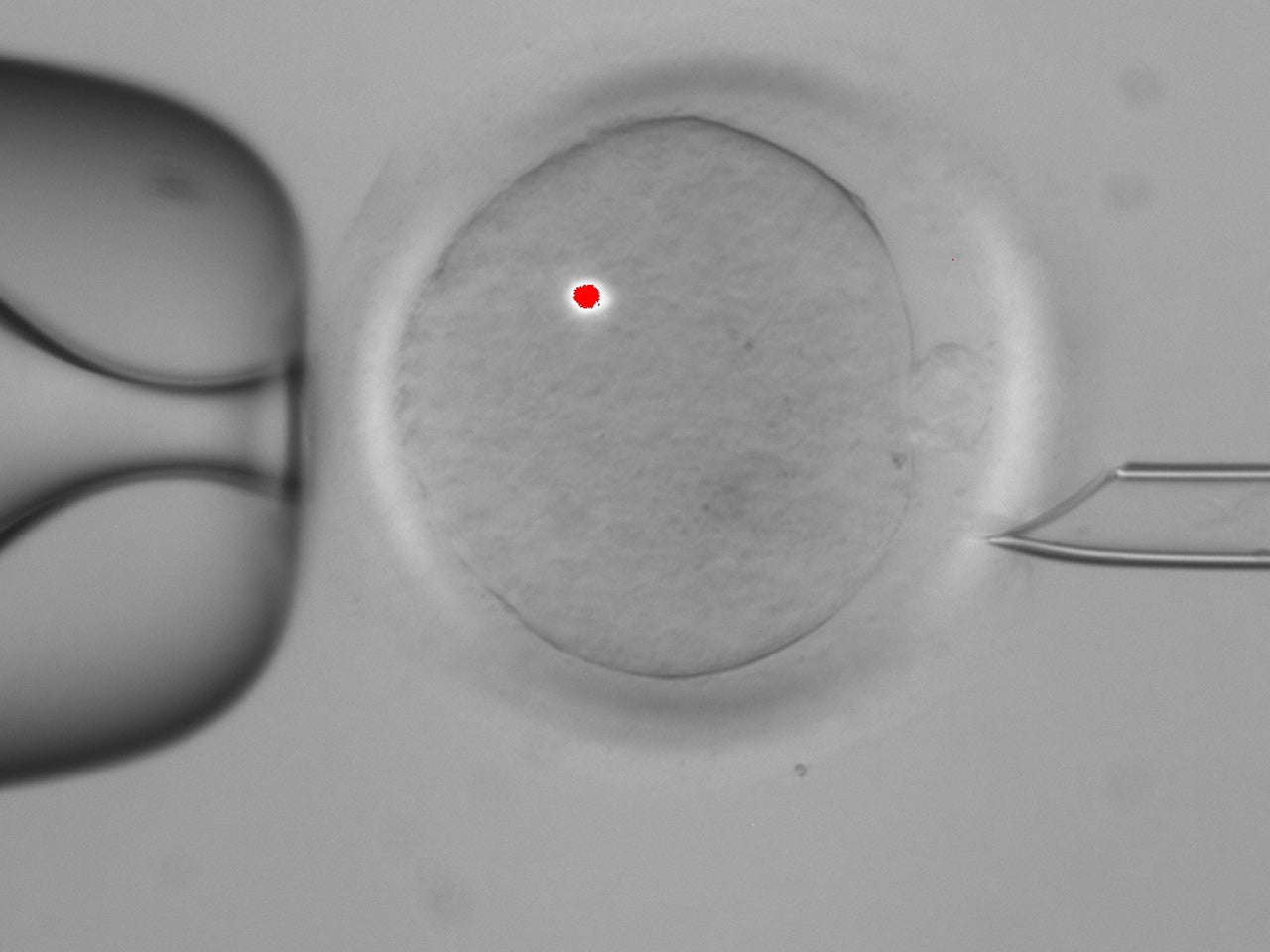 U.K. grants first license to make babies using 3-person DNA
Britain's Newcastle University says its scientists have received a license to create babies using DNA from three people, the first time such approval has been granted.
The license was granted by the country's fertility regulator on Thursday, according to the university.
In December, British officials approved the "cautious use" of the techniques, which are intended to prevent women from passing on fatal genetic diseases to their children. The new procedures fix problems linked to mitochondria, the energy-producing structures outside a cell's nucleus. Faulty mitochondria can result in conditions including muscular dystrophy and major organ failure.
Last year, U.S.-based doctors announced they had created the world's first baby using such techniques, after traveling to Mexico to perform the methods, which have not been approved in the United States. In that case, the mother had suffered four miscarriages and had two children who died from a rare and generally fatal neurological disorder called Leigh syndrome, one at age 6 and one at 8 months.
The procedure used in that case, called spindle nuclear transfer, involves removing the healthy nucleus from one of the mother's eggs and transferring it to a donor egg which had had its nucleus removed. The resulting egg – with nuclear DNA from the mother and mitochondrial DNA from a donor – was then fertilized with the father's sperm.
The resulting embryo contained genetic material from three parents – the mother, the egg donor, and the father.
"If you look at the amount of DNA, it's almost like it's 2.001 parents rather than three. But it's DNA from three different people," CBS News medical contributor Dr. David Agus explained on "CBS This Morning" last year.
In Britain, leaders disagreed heatedly on the issue while it was up for debate in the House of Commons, with some raising concerns about "designer babies" and "playing God." Leading churches in Britain – both Protestant and Catholic – opposed the procedure on religious and ethical grounds, they said.
Thanks for reading CBS NEWS.
Create your free account or log in
for more features.