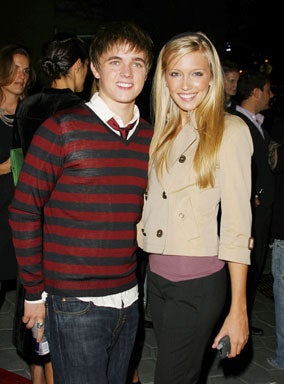 Uganda And Rwanda Troops Clash
Four civilians were killed as Rwandan and Ugandan troops continued in their second day of fighting in the northeastern Congolese city of Kisangani. The two sides traded heavy fire near the center of town.
Fighting erupted on Monday, when the former allies who have been struggling for control of Kisangani for almost a year were supposed to be pulling their troops out of the jungle city as part of a demilitarization agreement.
"There is fighting everywhere," said one member of a United Nations observer mission in the city. "Not just in some parts of the town, it's completely all over town."
Overnight, Alexandre Liebeskind, head of the Kisangani office of the International Committee of the Red Cross, said at least four civilians had been killed amid heavy artillery and gunfire. "Everybody is in their houses. There's been a complete power cut and there's no running water."
Rwanda accused Uganda of starting the clashes by shelling its positions in Kisangani in mid-morning on Monday, but Uganda said its forces had simply responded to an attack on one of its army vehicles.
Liebeskind said the rival armies appeared to be advancing towards the city center. "From what we can hear, it is organized combat, not just clashes. It has its strategy," he said.
Under the demilitarization agreement reached last month, each army was to pull troops and heavy weapons back 60 miles from the city center and leave just 216 soldiers each in town to guard strategic installations.
The withdrawal had begun on May 29 under the eyes of 20 U.N. monitors based in the town.
The U.N. observers, who were originally deployed to monitor cease-fire violations in the broader war between rebels and the government, said on Tuesday they were in touch with both sides to try to broker an end to the fighting in Kisangani.
Uganda said it would send a delegation to Rwanda next Sunday to try to resolve the conflict in Kisangani. "There are plans for a delegation led by myself to go to Rwanda to discuss how the situation in Congo can be sorted out," said James Wapakabulo, Uganda's national political commissar.
But Liebeskind noted he doubted the armies were ready for a cease-fire.
"I have a feeling the solution will be military," he said. The fighting also looked unlikely to help a new attempt to launch a peace dialogue between Congo rebel factions and the Kinshasa government of President Laurent Kabila.
Rebels and civilians from areas of the Congo under their control gathered in Cotonou, Benin, on Tuesday for talks with an international mediator on launching a dialogue envisaged in a 1999 peace deal. But Kabila's government has not shown up.
Once close allies, Uganda and Rwanda both sent troops into the Democratic Republic of the Congo in August 1998 to support rebels fighting the government.
Standing on the banks of the mighty Congo River and surrounded by jungle, Kisangani is the vast nation's third largest cty and a center of its lucrative diamond trade.
CBS Worldwide Inc. All Rights Reserved. This material may not be published, broadcast, rewritten, or redistributed. Reuters Limited contributed to this report
Thanks for reading CBS NEWS.
Create your free account or log in
for more features.