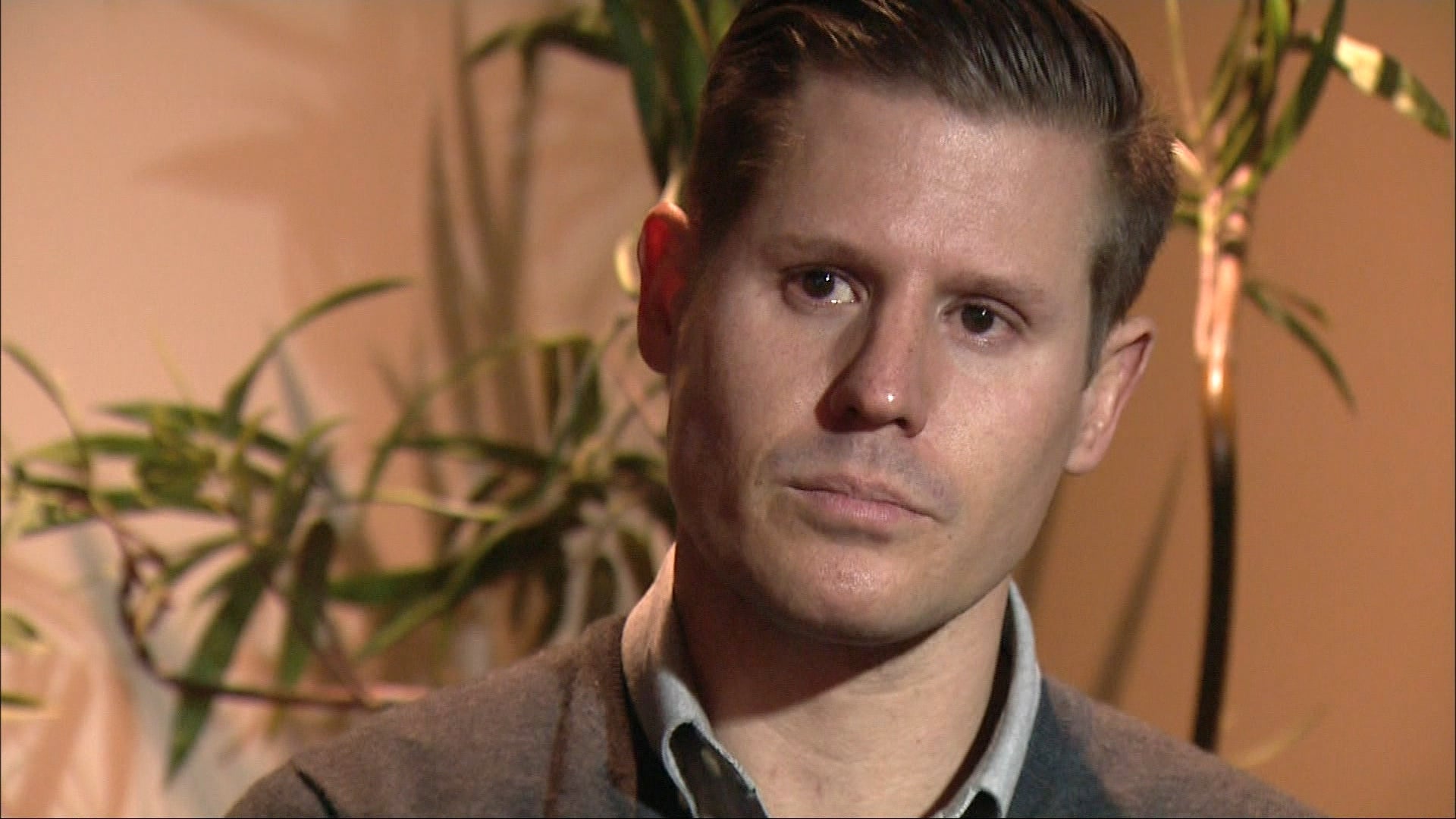 Man who attacked Uber driver: "It's not me in the video, it's not me"
The Uber passenger caught on camera attacking his driver wants to meet him to apologize.
Benjamin Golden is now facing legal action, not only from the Uber driver but also from the Orange County district attorney. He says he was drunk when he got into the car, but also says his behavior was inexcusable and out of character, reports CBS News correspondent Carter Evans.
Thirty-two-year-old Golden says he has no memory of his violent behavior caught on dash cam during a ride last Friday in Costa Mesa, California.
"It's not me in the video, it's not me," Golden said, crying. "It was hard to watch and I'm ashamed."
He says he lost count of how many drinks he had that night. Moments before the attack, the video shows him falling over in the back seat and arguing with the driver, Edward Caban.
"Get out of my car or I will call the police," Caban tells Golden in the video. That's when Golden snaps.
"I'm not one to get in fights. I think a lot of people that I know are in shock by what they saw," Golden said.
Caban used pepper spray to defend himself. He says he's afraid of Golden and has no intention of meeting him for an apology.
"He says it's not him, but that's the only him I know," Caban said. "That wasn't him, but it was him who had the first drink. It was him who made the decision to go out that night, and in the end, it was him who made the decision to beat me."
Golden was arrested shortly after he left the car.
"So the next day, I got out of jail and I didn't know what happened until I saw this video," Golden said. "My heart sank."
Following the incident, Golden was fired from his post as marketing executive of Taco Bell.
He is now facing four misdemeanor charges, including assault and battery, and could spend a year in jail.
"I've worked so hard and I've tried so hard and I had a stupid night and it's my fault and I've thrown everything away, you know," Golden said. "I'm going to make it right, and I think that's the only thing I can do."
Caban is suing for at least $25,000 for assault and intentional infliction of emotional distress.
"I don't know whether he was crying because he was so shocked that it went viral. I don't know whether he's crying because he's been outed," said Caban.
Caban has since left Uber and says they did nothing to prepare him to deal with violent passengers.
As for Golden, he says he does not think he has a drinking problem, despite pleading guilty to a DUI charge three years ago in Kentucky. He now says he is seeking counseling.
Thanks for reading CBS NEWS.
Create your free account or log in
for more features.