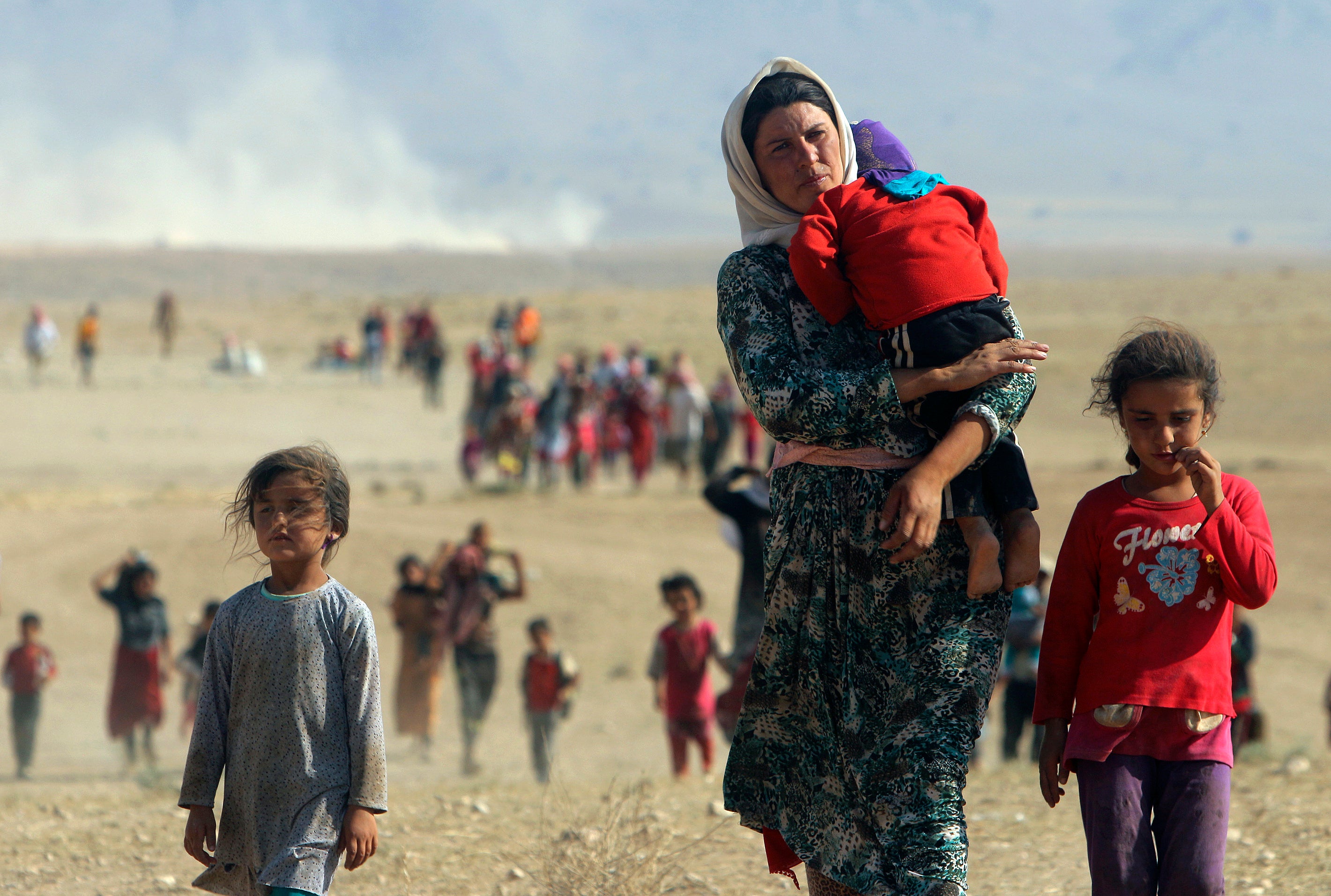 U.S. broke ISIS siege of Iraqi refugees, Obama says
President Obama declared Thursday that the U.S. "broke the...siege of Mount Sinjar" in Iraq by the Islamic State of Iraq and Syria (ISIS), removing the need for further U.S. operations to evacuate trapped refugees there.
"The situation on the mountain has greatly improved and Americans should be very proud of our efforts," Mr. Obama said, speaking from his family's vacation spot in Martha's Vineyard. "Because of the skill and professionalism of our military and the generosity of our people we broke the [ISIS] siege of Mount Sinjar, we helped vulnerable people reached safety and we helped save innocent lives."
The administration had been weighing the possibility of using ground troops to help evacuate stranded Iraqi religious minorities from the Sinjar Mountains, where they were surrounded by the ISIS with no access to food, water, shelter or escape. Last week, the president ordered airstrikes against the Islamic militants threatening the Yazidis and the Kurdish region as well as air drops of supplies onto the mountain.
But the president said he does not believe there will be a need for an additional operation to evacuate the Yazidis, although the U.S. will continue to carry out humanitarian relief to those who are suffering and carry out airstrikes to protect U.S. facilities and personnel in Iraq.
U.S. military forces carried out more airstrikes on Thursday. U.S. Central Command said a mix of fighter planes and drones destroyed two ISIS armed vehicles and a mine-resistant ambush-protected vehicle northeast of the city of Erbil. All U.S. aircraft exited the area safely.
The personnel dispatched earlier this week to help evaluate the humanitarian mission will return home.
A team of about 20 American Green Berets completed a reconnaissance mission on the mountain and found that there were far fewer refugees there than previously thought. CBS News has learned that there were less than 5,000 Yazidis left on the mountain as of Wednesday.
"The team has assessed that there are far fewer Yazidis on Mount Sinjar than previously feared, in part because of the success of humanitarian air drops, airstrikes on (ISIS) targets, the efforts of the Peshmerga (Kurdish fighters) and the ability of thousands of Yazidis to evacuate from the mountain each night over the last several days," said Pentagon press secretary Rear Adm. John Kirby on Wednesday.
"The Yazidis who remain are in better condition than previously believed and continue to have access to the food and water that we have dropped. Based on this assessment the interagency has determined that an evacuation mission is far less likely," he said.
The president also urged Iraqis to continue the process of forming a new government under the leadership of Prime Minister-designate Haider al-Ibadi to "turn the tide against ISIS."
Thanks for reading CBS NEWS.
Create your free account or log in
for more features.