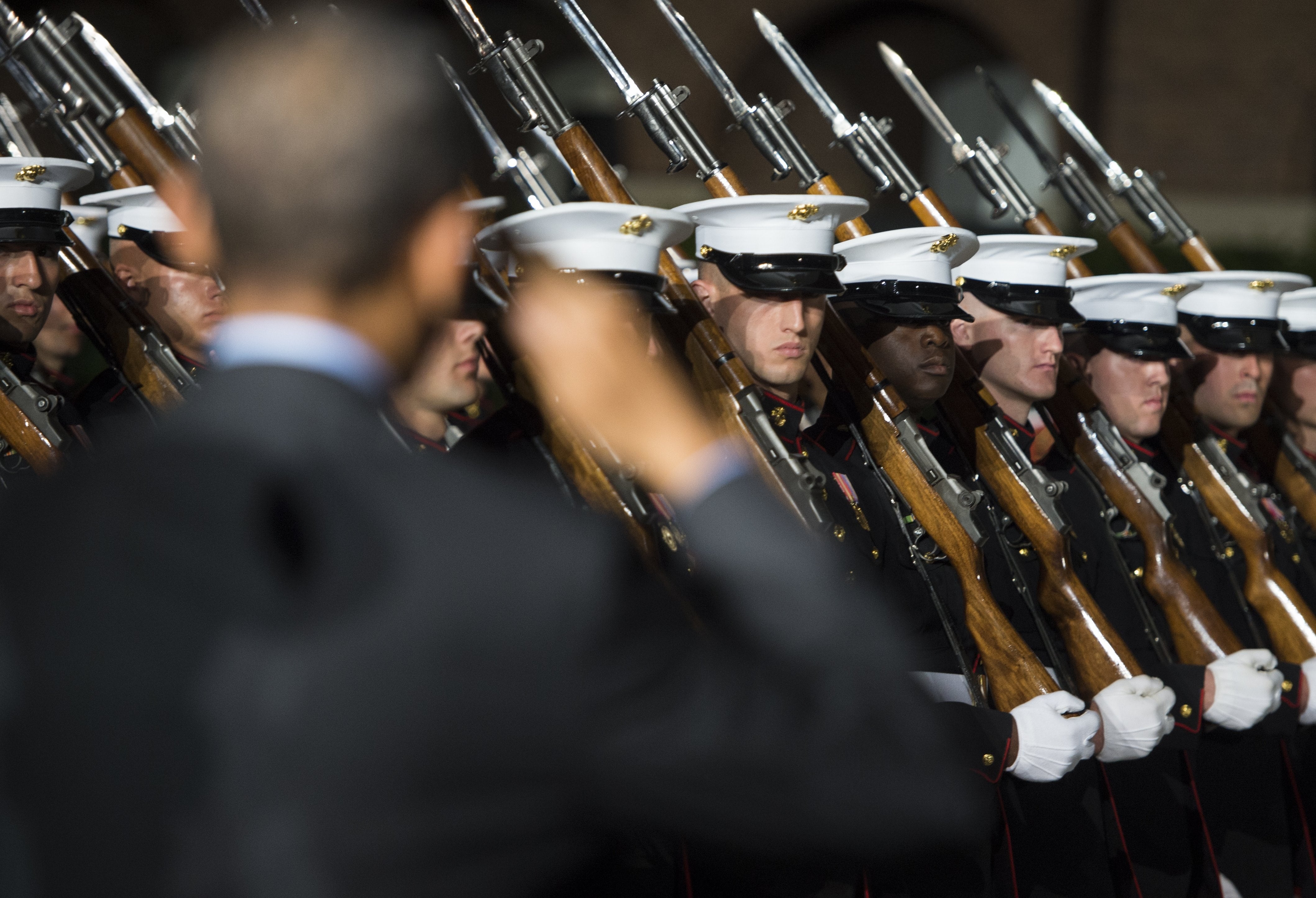 Obama administration sending 130 more military personnel to Iraq
The Obama administration is sending 130 U.S. military personnel into northern Iraq to assess the scope of the humanitarian mission and develop additional humanitarian assistance options there, a defense official tells CBS News National Security Correspondent David Martin.
The forces are comprised of Marines and special operations forces from within the U.S. Central Command region but will not be engaged in a combat role.
"They will work closely with representatives from the U.S. Department of State and USAID to coordinate plans with international partners and non-government organizations committed to helping the Yazidi people. At the request of the Government of Iraq, the U.S. government continues to explore ways to support Iraqis affected by the ongoing fighting in Sinjar and to prevent potential acts of genocide by the Islamic State of Iraq and the Levant," the official said.
President Obama previously ordered up to 300 military advisers to Iraq in mid-June to assist Iraqi security forces and assess intelligence, surveillance and reconnaissance assets in the region, 250 of whom are now on the ground. But there are no advisers in the northern region of Kurdistan close to where much of the fighting is taking place between the Kurdish Peshmerga forces and the Islamic State of Iraq and Syria (ISIS, or ISIL).
Last week the president ordered targeted airstrikes and humanitarian air drops to assist the Yazidis, a group of religious minorities who are trapped on a mountain by ISIS without food or water.
There are 705 Americans who have been sent to Iraq to help advise Iraqi troops and provide security to the U.S. embassy, Martin reports. The war powers letters sent to Congress allow Mr. Obama to send up to 775 personnel. As of the beginning of July the U.S. has sent 650 Americans to help deal with the ongoing crisis, on top of 100 members from the U.S. Office of Security Cooperation who are regularly in Iraq to handle arms sales.
The president has repeatedly pledged he will not return combat troops to the country.
Although he is on vacation in Martha's Vineyard, Mr. Obama spoke to Canadian Prime Minister Stephen Harper and Turkish Prime Minister Tayyip Erdogan about the crisis, including the ongoing political changes that the White House has said are necessary return security to Iraq.
On Monday, Iraq's new president nominated the deputy parliament speaker, Haider al-Ibadi, to form a new government within 30 days. Al-Ibadi was selected by a coalition of Shiite political parties.
Mr. Obama has voiced support for the incoming prime minister, though he warned that there is "a difficult task ahead" for Iraqi leadership as it works to form a more inclusive government. But there is still concern that incumbent Prime Minister Nouri al-Maliki might try to keep his power by using force.
State Department Spokeswoman Marie Harf said Tuesday that the U.S. government is still communicating with Maliki, but she declined to provide exact details about who the point of contact is.
Thanks for reading CBS NEWS.
Create your free account or log in
for more features.