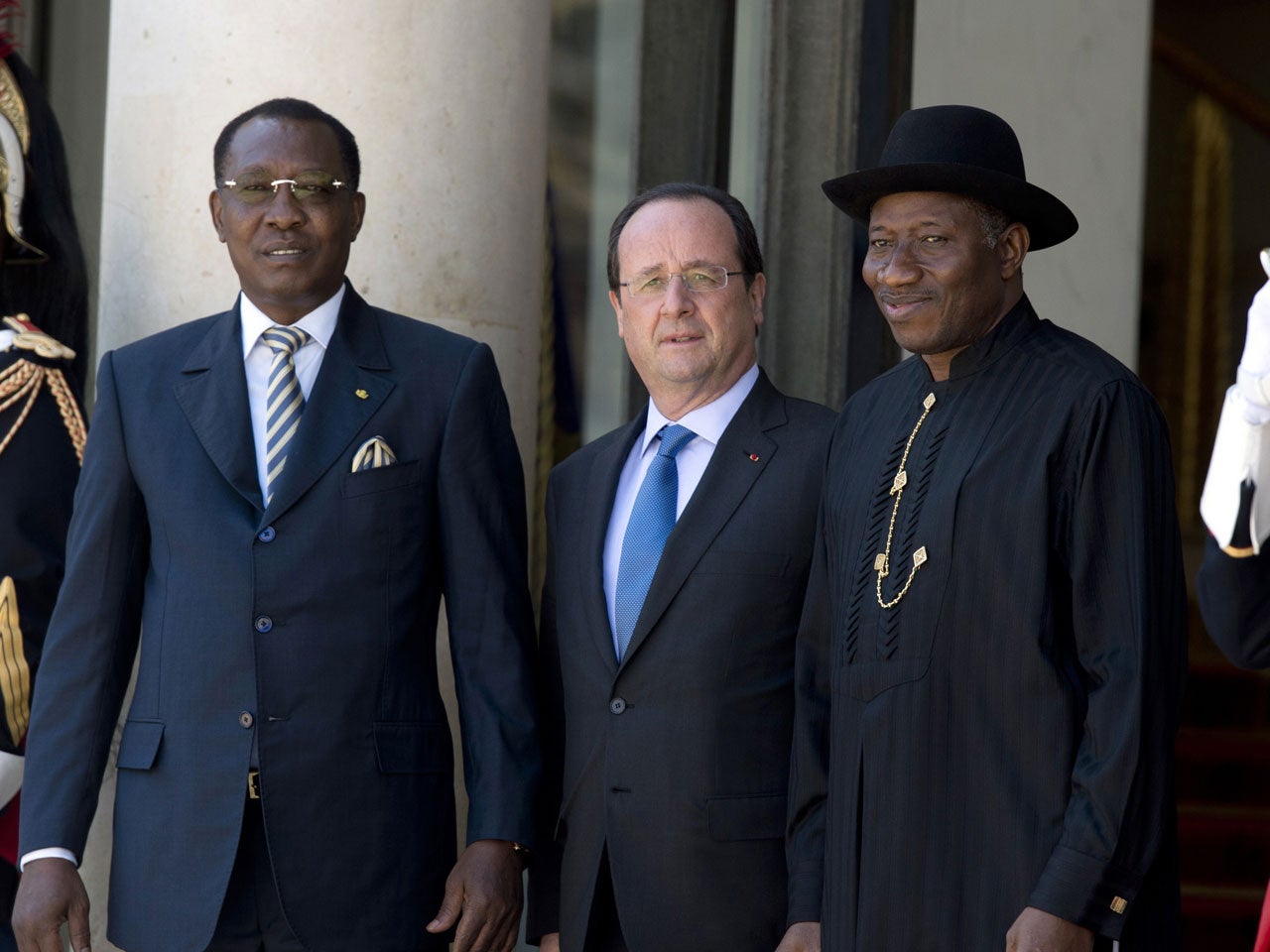 U.N. Security Council blacklists Nigeria's Boko Haram
UNITED NATIONS -- The United States says the U.N. Security Council has approved sanctions against the al Qaeda-linked terrorist group Boko Haram which has carried out a wave of deadly attacks and the recent abduction of nearly 300 schoolgirls in Nigeria.
U.S. Ambassador Samantha Power welcomed the council's action on Thursday, calling it "an important step in support of the government of Nigeria's efforts to defeat Boko Haram and hold its murderous leadership accountable for atrocities."
Nigeria asked the Security Council committee monitoring sanctions against al Qaeda to add Boko Haram to the list of al Qaeda-linked organizations subject to an arms embargo and asset freeze.
The 14 other council member had until 3 p.m. EDT (1900 GMT) on Thursday to object and none did, so the committee will now add Boko Haram to the al Qaeda sanctions list.
Meanwhile, 80 U.S. Air Force personnel have begun their mission in Chad to help locate the schoolgirls kidnapped in neighboring Nigeria, a U.S. military spokesman said Thursday.
The girls and young women were kidnapped on April 15 from a school in the northeast Nigerian town of Chibok. Boko Haram's leader has threatened to sell most of the estimated 276 schoolgirls still being held into slavery unless the Nigerian government releases detained militants. Reports say some girls were taken across borders into Chad and Cameroon.
Chuck Prichard, a spokesman at the U.S. military's Africa Command in Germany, said Thursday that the 80 Air Force personnel were moved to Chad from a location inside the United States. Prichard did not say precisely where the 80 were previously stationed.
U.S. intelligence believes that many of the girls are being held in small groups and may have been taken into neighboring countries like Chad and Cameroon, CBS News correspondent Margaret Brennan reports. That's why the U.S. embassies in both of those countries are already coordinating with the U.S. team in Nigeria.
President Barack Obama told Congress in a letter Wednesday about the deployment. Obama said the service members will help with intelligence, surveillance and reconnaissance aircraft for missions over northern Nigeria and the nearby region.
A senior U.S. official said a Predator drone will be used in addition to the unarmed Global Hawks already being in action. The new flights will be based out of Chad and allow the military to expand its search to that country. Initially the flights were largely over Nigeria.
Lt. Col. Myles Caggins said Wednesday that newly deployed forces will help expand drone searches of the region. About 40 of the troops make up the launch and recovering teams for the drone being deployed there and the other 40 make up the security force for the team.
A member of Boko Haram tried to justify the targeting of children and warned of more kidnappings in an interview with CBS News earlier this week.
"You see the enemies among the children, it's acceptable to fire on all of them. You cannot differentiate the children," Saleh Abubakar told CBS News contributor Debora Patta.
Although very nervous at first, Abubakar was brazen enough to walk though heavy security and police cordons to speak to CBS News. This was in line with what a source connected to the group had said, that Boko Haram moves freely around the country and is integrated into many levels of society.
Thanks for reading CBS NEWS.
Create your free account or log in
for more features.