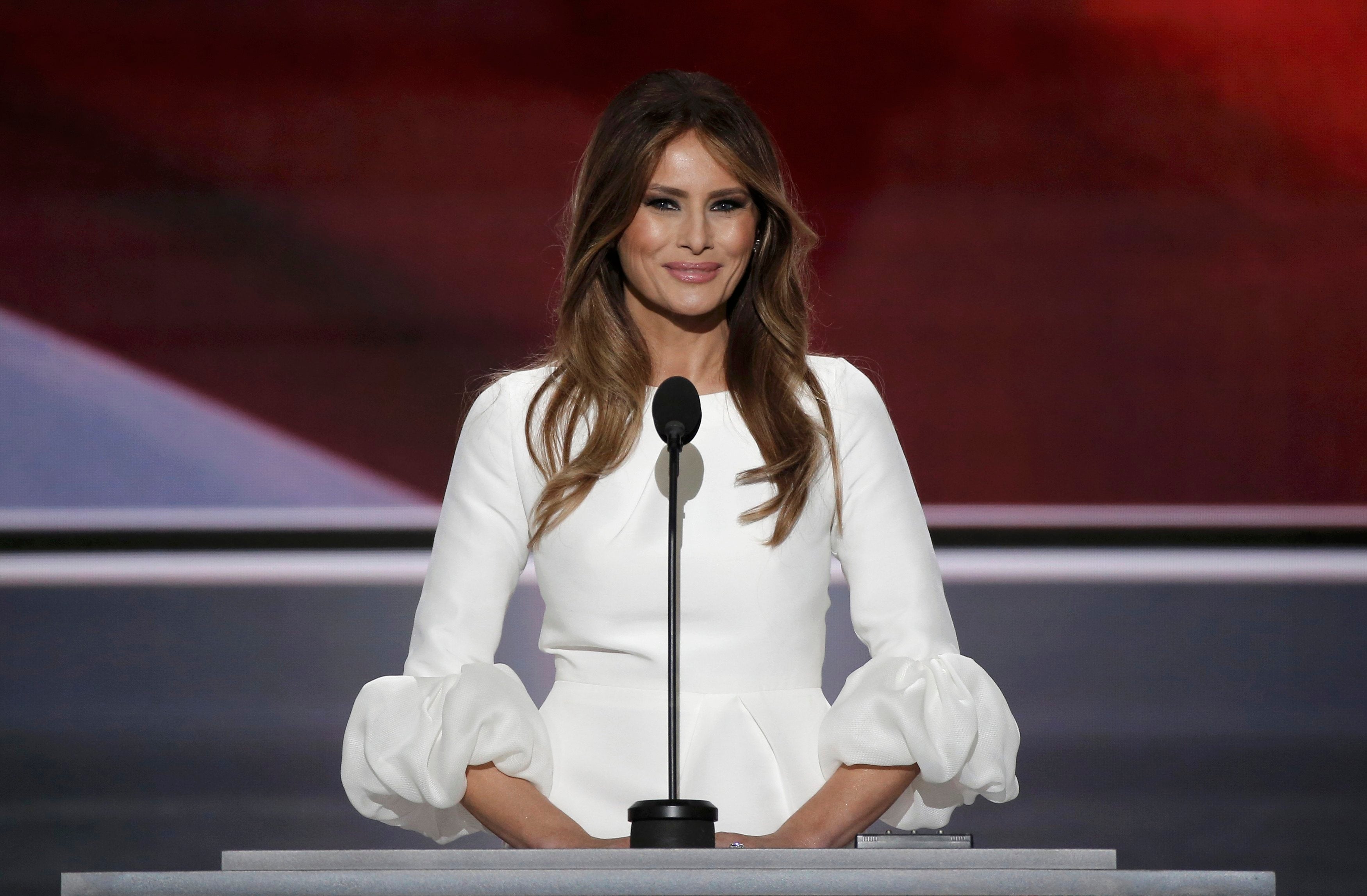 Melania Trump on husband's "unacceptable" 2005 comments
Donald Trump's wife is asking for forgiveness for her husband, after a 2005 tape of the GOP nominee showed him lewdly bragging about his treatment of women.
"The words my husband used are unacceptable and offensive to me," Melania Trump said in a statement released by the campaign Saturday afternoon. "This does not represent the man that I know. He has the heart and mind of a leader."
The former model, who has faced her share of controversy on the campaign trail, urged Americans to excuse her husband after he delivered a taped apology.
"I hope people will accept his apology, as I have, and focus on the important issues facing our nation and the world," Trump said.
In his Facebook video, released after midnight on Saturday, the GOP nominee told viewers "I never said I'm a perfect person. Nor pretended to be someone that I'm not. I've said and done things I regret and the words released today on this more than a decade old video are one of them. Anyone who knows me knows these words don't reflect who I am. I said it. I was wrong and I apologize."
Trump delivered the apology after the Washington Post published a recording of a private 2005 conversation where Trump crassly discussed how he would be aggressive when sexually pursuing women.
"I've got to use some Tic Tacs, just in case I start kissing her," Trump says in the tape, which was recorded by "Access Hollywood" several months after he married Melania, his third wife. Trump was referring to an actress who appears later in the tape.
"You know I'm automatically attracted to beautiful -- I just start kissing them," he tells Billy Bush, an "Access Hollywood" host at the time. "It's like a magnet. Just kiss. I don't even wait."
"And when you're a star they let you do it," he goes on. "You can do anything. Grab them by the p****. You can do anything."
Despite numerous calls from GOP leaders for him to quit the presidential race, Trump has refused to back down.
In a tweet Saturday afternoon, Trump pledged that he "WILL NEVER DROP OUT OF THE RACE."
Thanks for reading CBS NEWS.
Create your free account or log in
for more features.