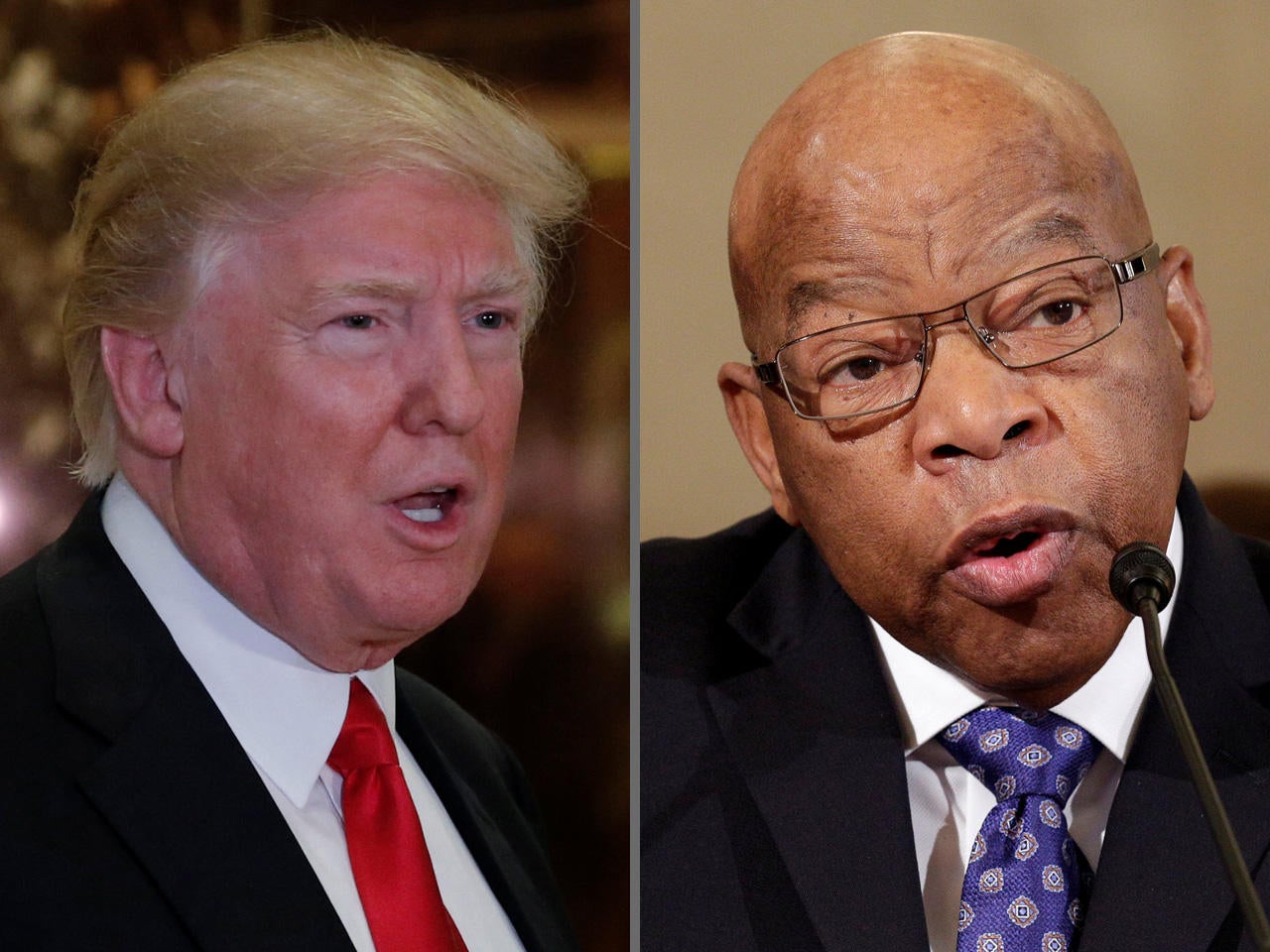 Trump's John Lewis comments drive more Democrats away from inauguration
After Donald Trump's attacks against civil rights legend Rep. John Lewis, more legislators are rushing to boycott the president-elect's upcoming inauguration, citing his feud with the Georgia Democrat as the last straw in their decision.
Several announced their plans on social media, including Wisconsin Rep. Mark Pocan, who gave a scathing critique of Mr. Trump as an "immature, undignified reality star with questionable friends and a Twitter addiction."
Rep. Yvette Clarke of New York tagged her post "#boycotttrump" when announcing that she intended to join the ranks of Reps. Mark Takano, Ted Lieu, and Jerry Nadler in skipping the inauguration.
Some who had already decided not to attend the Jan. 20 ceremony dug in their heels further, like California Rep. Maxine Waters.
"I wouldn't waste my time" with the inauguration, Waters tweeted Sunday.
So far, at least 24 Democrat congressmen have announced plans to skip the inauguration in protest of Mr. Trump, according to a count by CBS News. Some announce plans to not attend prior to Mr. Trump's feud with Rep. Lewis. Still more have said they will not attend the inauguration, but did not cite the president-elect as a reason.
Mr. Trump had targeted Lewis early Saturday morning, following comments the Georgia Democrat made questioning the legitimacy of the president-elect. He blasted Lewis, who spent his youth organizing protests against racial discrimination in the Jim Crow-era South, as "all talk, talk, talk - no action or results" and called the legislator's district "crime infested" and "in horrible shape."
After widespread backlash, the president-elect seemed to tone down his rhetoric on Lewis later that evening, saying in a separate tweet that "I can use all the help I can get" in improving the country's inner cities.
On Sunday, Mr. Trump seemed to comment on the divisions leading up to his inauguration:
The tweets have generated large-scale responses on the social media platform, according to Twitter. Twitter spokesperson Nick Pacilio noted to CBS News that 1.5 million tweets mentioning the congressman have surfaced in the last 48 hours alone, with Lewis' account generating more than 60,000 new followers.
The remarks from Mr. Trump come just as the nation readies to celebrate the civil rights legacy of Dr. Martin Luther King, Jr. Monday.
The president-elect is expected to spend the holiday in Washington, D.C.
Thanks for reading CBS NEWS.
Create your free account or log in
for more features.