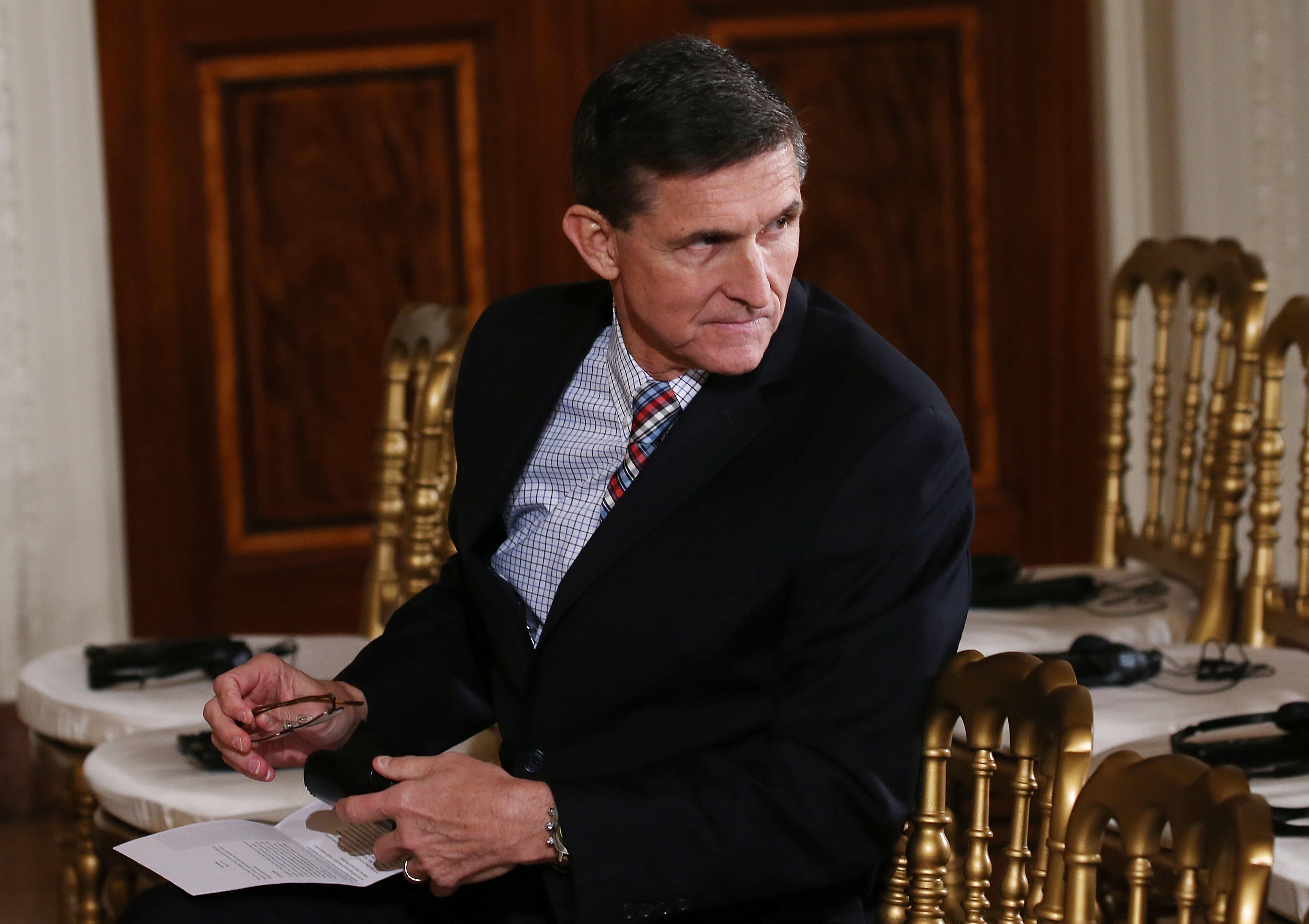 Trump won't pay for Mike Flynn's legal bills: Official
President Trump will not be paying for former National Security Adviser Mike Flynn's legal bills, a White House ethics official confirmed to CBS News.
"POTUS is not paying anything to Flynn," the official told CBS News. "President (Trump) has never been approached for money from Manafort or Flynn and would not contribute under these circumstances."
That statement comes as NBC reported earlier this month that Special Counsel Robert Mueller has enough evidence to charge Flynn, as Mueller probes Russian meddling in the 2016 election and any ties to the Trump campaign. Among other things, Mueller is reportedly probing whether Flynn was a part of an alleged plot to essentially kidnap a Turkish Muslim cleric living in Pennsylvania and transport him to Turkey for $15 million. Flynn's lawyer has flatly denied that report.
Flynn was ousted from the White House in February, after he misled Vice President Mike Pence about his contacts with Russian officials. Former FBI Director James Comey has claimed the president pressured him to drop the investigation into Flynn earlier this year. Flynn worked as a foreign agent last year working to represent the interests of the Turkish government in a dispute with the U.S., according to paperwork made public after Flynn left the White House. The White House claimed it was unaware Flynn was acting as a foreign agent. Flynn was asked to join the Trump campaign as an adviser in February 2016.
Flynn's family established a legal defense fund for him earlier this fall, saying the legal bills are more than the family can afford. In a September statement released by Joe Flynn and Barbara Redgate, Flynn's brother and sister, the family said that the "various investigations arising out of the 2016 presidential election have placed a tremendous financial burden" on the Flynn family, and that the attorneys' fees and other related costs "far exceed their ability to pay."
The legal bills are mounting for many former Trump associates. Mueller's investigation, and ensuing grand jury, have already resulted in public charges. Former Trump campaign manager face multiple counts, including conspiracy and money laundering in their case underway in federal court in D.C.
CBS News White House Reporter Jacqueline Alemany contributed to this report.
Thanks for reading CBS NEWS.
Create your free account or log in
for more features.