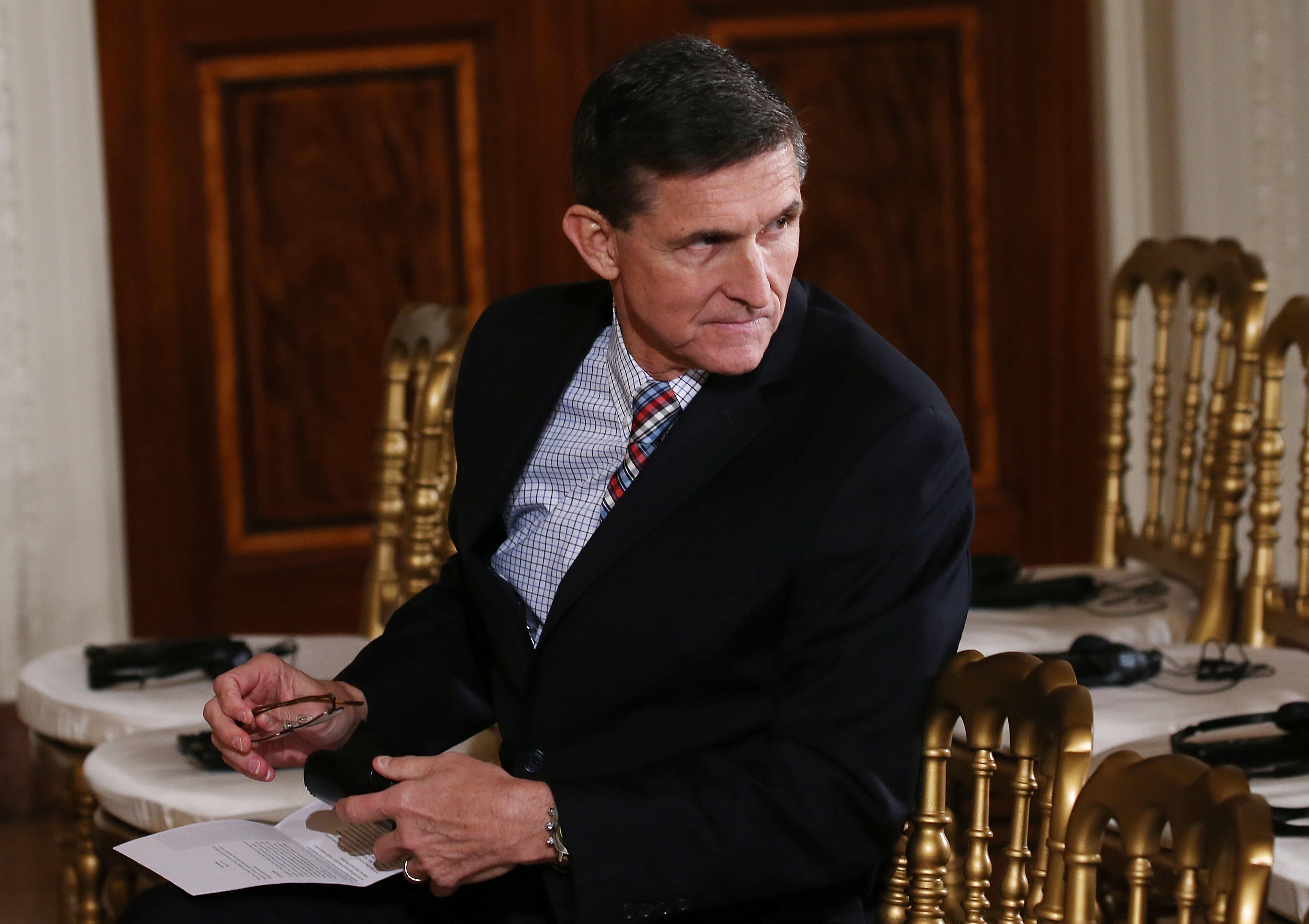 Special counsel probing whether Michael Flynn was part of alleged plot to kidnap cleric for Turkey - report
Special Counsel Robert Mueller is reportedly probing whether former White House National Security Adviser Michael Flynn was involved in an alleged scheme to essentially kidnap a Turkish Muslim cleric living in Pennsylvania and transport him to Turkey.
The Wall Street Journal reports that Flynn and his son, Michael Flynn Jr. stood to be paid up to $15 million for delivering Fethullah Gulen to the Erdogan administration. Turkish President Recep Tayyip Erdogan blames Gulen for the attempted coup against him last year and has been pushing the U.S. to extradite him. Gulen has denied the accusation.
According to the WSJ, FBI agents have spoken to at least four people about a meeting in December -- after the presidential election -- in which Flynn and representatives of the Turkish government discussed removing Gulen, allegedly by private jet, to the Turkish prison island of Imrali.
The Journal also reported that there is no indication, however, that there was any money was exchanged regarding this plan. Apart from this, while Flynn was a top adviser to the Trump campaign, his firm, the Flynn Intel Group Inc. was paid $530,000 for lobbying for a Dutch company owned by a Turkish businessman, work that Flynn acknowledged could help the interests of the Turkish government. He made the disclosure in March, months after he had been ousted from the White House, in paperwork filed with the Justice Department that identified him as a foreign agent.
On Election Day, Flynn wrote an opinion piece in The Hill, in which he accused Gulen of being a "radical Islamist" and a potential terrorist.
"Gülen's vast global network has all the right markings to fit the description of a dangerous sleeper terror network," Flynn wrote. "From Turkey's point of view, Washington is harboring Turkey's Osama bin Laden." He also criticized the Obama administration for keeping Erdogan at arm's length, given that "Turkey is really our strongest ally against the Islamic State in Iraq and Syria (ISIS), as well as a source of stability in the region."
The Wall Street Journal also reported that in the discussions concerning Gulen, Flynn was ready to push for the extradition of Gulen from within the White House.
The reclusive Gulen has lived in the Poconos in a gated retreat for the last 17 years. His movement has founded charter schools throughout the U.S. He has never visited any of them and is never seen in public. Instead, he addresses his followers online.
Flynn's legal team denied the Wall Street Journal's story.
"Out of respect for the process of the various investigations regarding the 2016 campaign, we have intentionally avoided responding to every rumor or allegation raised in the media," Flynn's lawyers — Robert Kelner, Stephen Anthony and Brian Smith — said in a statement. "But today's news cycle has brought allegations about General Flynn, ranging from kidnapping to bribery, that are so outrageous and prejudicial that we are making an exception to our usual rule: they are false."
Mueller has been investigating Russian meddling in the 2016 presidential election, as well as any collusion between Trump associates and Russia.
Thanks for reading CBS NEWS.
Create your free account or log in
for more features.