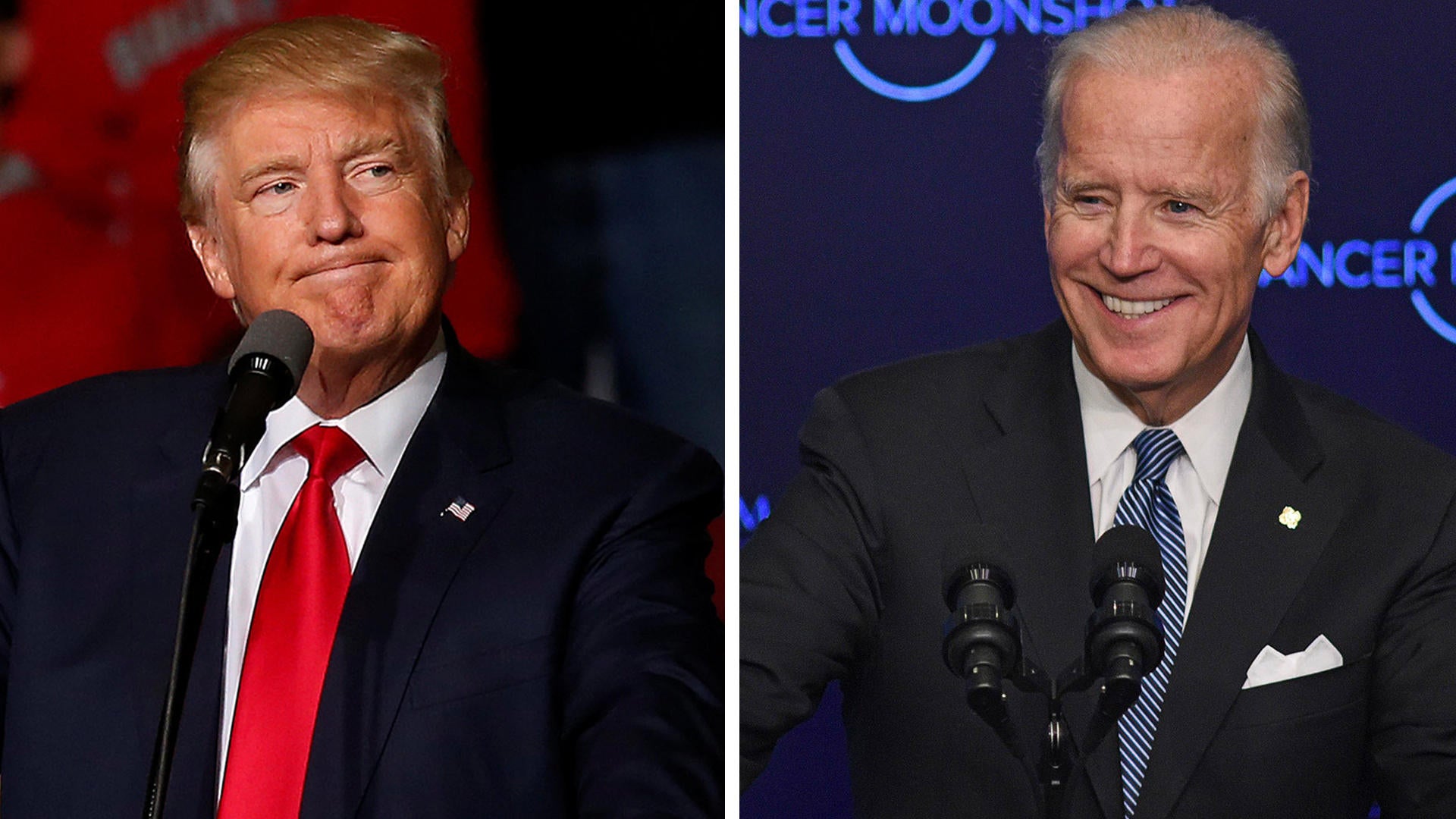 Trump tweets that Biden would "go down" in fight with president
President Donald Trump is lashing out at Joe Biden on for wanting to "beat the hell out of him," saying the former vice president "would go down fast and hard, crying all the way."
Mr. Trump tweeted Thursday: "Crazy Joe Biden is trying to act like a tough guy. Actually, he is weak, both mentally and physically, and yet he threatens me, for the second time, with physical assault. He doesn't know me, but he would go down fast and hard, crying all the way. Don't threaten people Joe!"
Biden spoke at an anti-sexual assault rally in Florida on Tuesday and cited lewd comments Mr. Trump made in a 2005 "Access Hollywood" tape about grabbing women.
"A guy who ended up becoming our national leader said, 'I can grab a woman anywhere and she likes it,'" Biden said, according to ABC News. "They asked me if I'd like to debate this gentleman, and I said, 'No.' I said, 'If we were in high school, I'd take him behind the gym and beat the hell out of him.'"
The rally in Miami was sponsored by It's On Us, a social movement spearheaded by the Obama White House to help bring an end to sexual assault on college campuses across the U.S.
The "second time" Biden threatened Mr. Trump, as the president referred to in his tweet, Biden was still vice president and out on the campaign trail at a Pennsylvania rally for Hillary Clinton in 2016.
"He (Trump) said because I'm famous ... I can do things other people can't," Biden said. "What a disgusting assertion for anyone to make! The press always asks me don't I wish that I was debating him. No, I wish we were in high school and I could take him behind the gym."
This is not the first time Mr. Trump has taken to Twitter to express his distaste for Biden. In the past, Mr. Trump has referred to the former vice president as a "gaffe machine," "feisty," "delusional," and "not very bright."
Since leaving political life, Biden has frequently weighed in on the president's conduct in office calling it "troubling" and "bizarre". "We have a president who does not understand governance, forgets his policies -- he doesn't understand how the government functions," he said at an event at the University of Delaware in the fall.
He's also accused Mr. Trump of emboldening white supremacists "with messages of comfort and support" by not explicitly denouncing racist protesters in the wake of his comments on the violent clashes in Charlottesville Virginia last summer.
CBS News' John Bat contributed to this report.
Thanks for reading CBS NEWS.
Create your free account or log in
for more features.