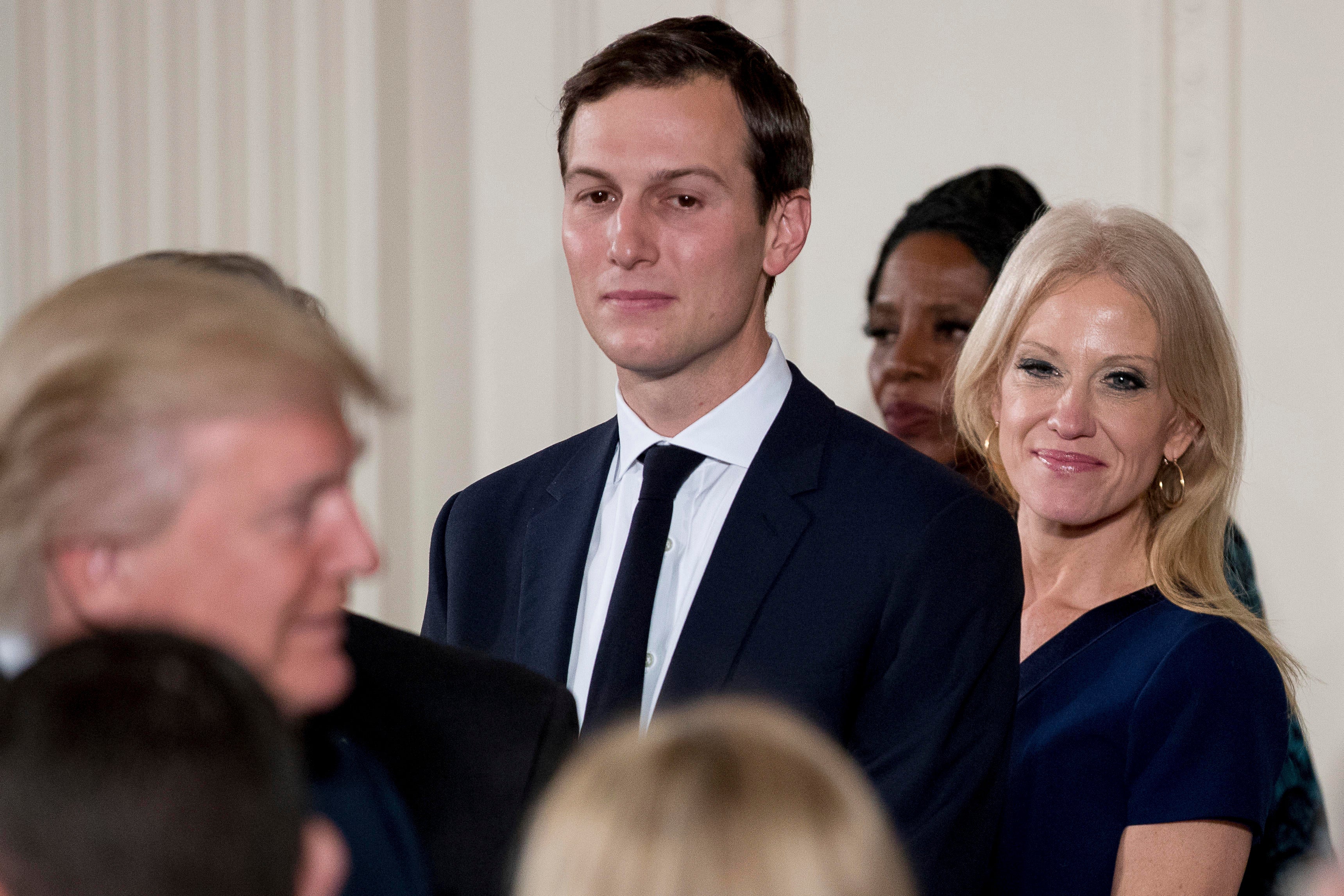 Trump to announce Jared Kushner will run new White House office
President Trump is set to announce a new White House office run by his son-in-law that will seek to overhaul government functions using ideas from the business sector.
A senior administration official said Mr. Trump on Monday will announce the White House Office of American Innovation. The official sought anonymity to discuss the office in advance of the formal rollout. The plans for the office were first reported by The Washington Post.
Jared Kushner, who is a senior adviser to Trump, and the husband of his daughter, Ivanka, will report directly to the president.
Among those working on the effort are National Economic Council director Gary Cohn, Dina Powell, senior counselor to the president for economic initiatives and deputy national security adviser, Chris Liddell, assistant to the president for strategic initiatives and Reed Cordish, assistant to the president for intragovernmental and technology initiatives. All have extensive business experience.
Mr. Trump is readying to announce the new office at a low point in his young administration, days after the Republican bill to repeal and replace the Affordable Care Act, also known as "Obamacare." imploded in the House of Representatives, revealing deep divides within GOP and fraying tensions at the White House.
This effort has been developing since shortly after the inauguration, the official said. The group has been meeting since then and started talking to CEOs from various sectors about ways to make changes to federal programs. Areas they hope to tackle include overhauling Veterans' Affairs, improving workforce development and targeting opioid addiction.
Ivanka Trump, who now also has a West Wing office but no official job, will be involved in issues she is focused on, such as workforce development.
Thanks for reading CBS NEWS.
Create your free account or log in
for more features.