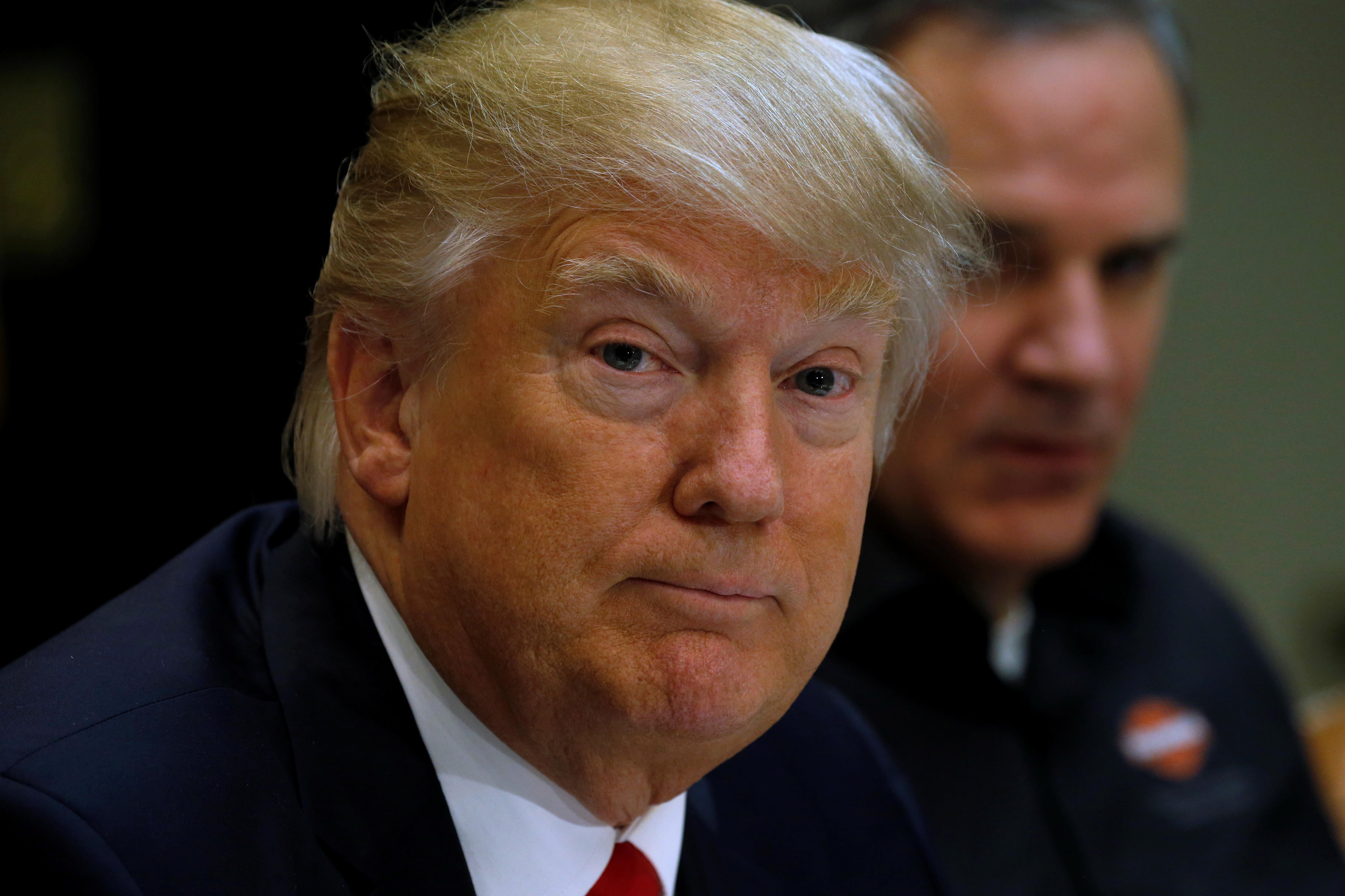 Trump takes credit for strong January jobs numbers
The White House took a victory lap on Friday, taking credit for a January jobs showing that the economy added 227,000 jobs, beating analysts' expectations.
That the Trump administration has only been in office since January 20th did not stop Press Secretary Sean Spicer from telling reporters at Friday's briefing that the report "reflects the consumer confidence that the Trump presidency has inspired."
"While the president's definitely pleased that the job growth has far surpassed expectations and the that labor force participation is rising, he also recognizes that there's a lot more work to be done," Spicer added.
President Trump touted the report earlier in the day as well, telling his Economic Advisory Council crediting the increase in jobs to "a great spirit for the country right now."
"I think that's going to continue big league," he added. "We're bringing back jobs, we're bringing down your taxes, we're getting rid of your regulations, I think it's going to be some really exciting times ahead."
The optimistic tone was a sharp departure from the Trump campaign's responses to previous job reports, released during the Obama administration, that showed similar gains in the job market.
When a July 2016 jobs report showed 255,000 new jobs and a 2.6 percent growth in wages versus this month's 2.5 percent, it elicited a scathing press release from the Trump campaign. They responded the same way when the labor force participation rate dipped slightly last summer.
"We are in the middle of the single worst 'recovery' since the Great Depression. Economic growth is at 1.2 percent - the third straight quarter of less than 2 percent growth," Trump aide Stephen Miller wrote at the time in an email blast to reporters."Many workers today are earning less than they did in 1970, and household incomes are down nearly $2,000 under the Obama Administration."
As they have for years, The Republican National Committee also took the opportunity to pile on the Obama Administration even though the unemployment rate continued to fall during his presidency. "President Obama will leave office with record low GDP growth to his name, and a Hillary Clinton presidency only means a continuation of his failed policies which have left middle-class families behind," the RNC said in August.
Thanks for reading CBS NEWS.
Create your free account or log in
for more features.