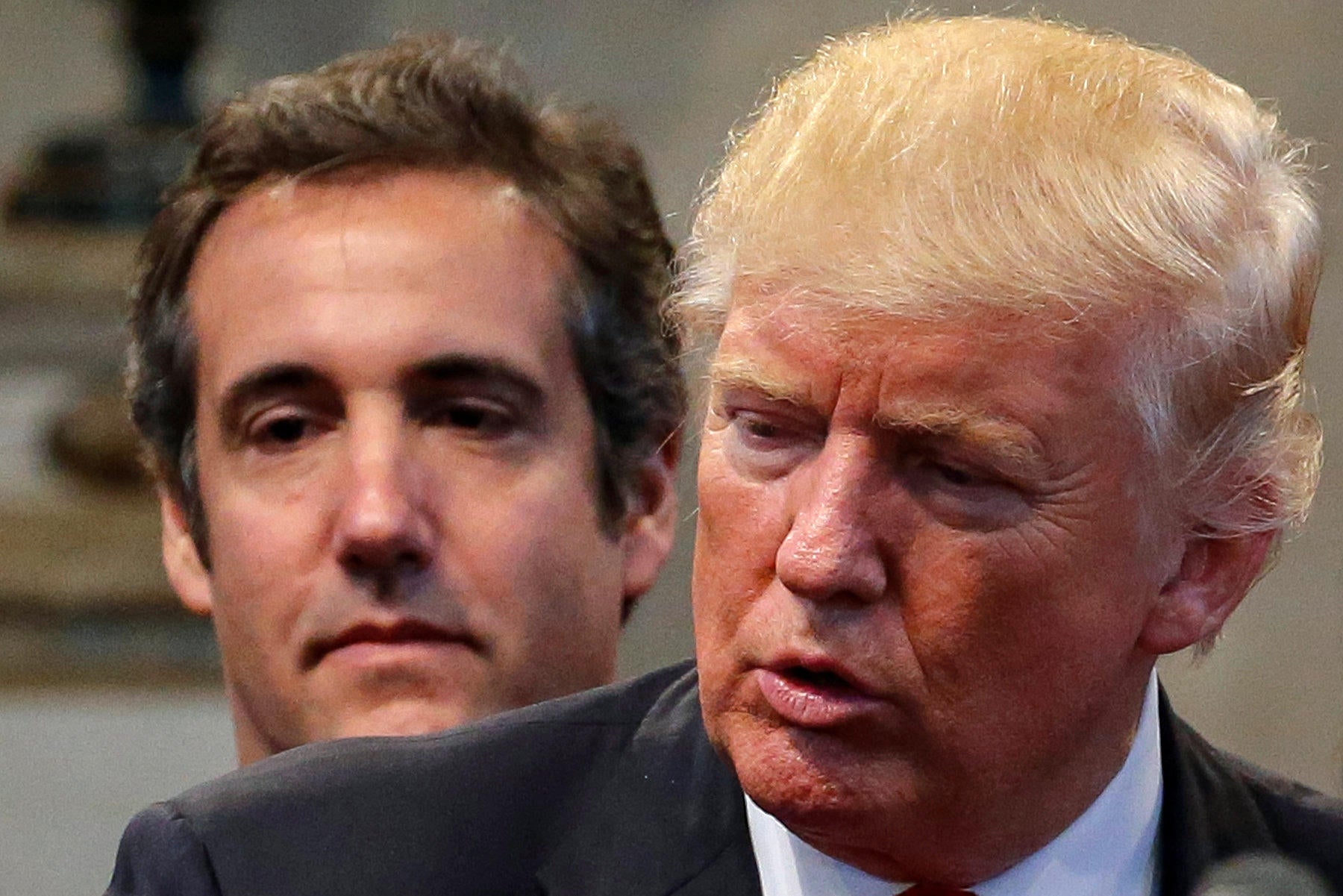 Trump says "flipping" like Michael Cohen should be "illegal," tears into Jeff Sessions
President Trump suggested that "flipping" or cooperating with prosecutors in return for a reduced sentence, similar to what Mr. Trump's former attorney and fixer Michael Cohen did, should be "illegal." The president, in an interview with "Fox and Friends" that aired on Thursday, said that Cohen implicated him in his fraud trial in order to get a better deal with prosecutors.
"It's called flipping and it almost ought to be illegal," he said. "[Cohen] makes a better deal when he uses me." As part of a plea deal with federal prosecutors, Cohen pleaded guilty Tuesday to eight counts — including two campaign finance violations involving payments to silence women he believed could be detrimental to the 2016 presidential campaign. Cohen testified in federal court, according to his lawyer, that Mr. Trump himself directed Cohen to commit a crime.
"They go from 10 years [prison] to they're a national hero. They have a statue erected in their honor. It's not a fair thing," Mr. Trump said.
In the same interview, Mr. Trump sidestepped questions about offering a presidential pardon to former Trump campaign chairman Paul Manafort who was found guilty on five counts of tax fraud, one count of failing to disclose his foreign bank accounts and two counts of bank fraud earlier this week.
The president said had had "great respect" for what Manafort has done, citing his resume of working for President Ronald Reagan and former Senator Bob Dole, but claimed he didn't know Manafort "well." He suggested that Manafort "wasn't with the campaign long."
Mr. Trump compared Manafort's charges to the lack of charges brought against Hillary Clinton for her use of a private email server, taking the opportunity to once again publicly lambaste his own Attorney General Jeff Sessions.
"Look at the crimes that Clinton did with the emails and the leaks, 33,000 emails after she gets subpoenaed from Congress, and this Justice Department does nothing about it?" Mr. Trump questioned.
He added, "I put an attorney general in that never took control of the Justice Department, Jeff Sessions, never took control of the Justice Department and it's sort of an incredible thing." His comments are just the latest in a string of attacks against the attorney general, stemming from the president's frustration over Sessions' recusal from the ongoing Russia probe.
"People say 'Oh you appointed Jeff Sessions.' I say I did but I really feel as long as this is going out, I don't have to do this but I will stay uninvolved and maybe that's the best thing to do." Asked if he would move to fire Sessions along with Deputy Attorney General Rod Rosenstein, Mr. Trump again said he wanted to stay "uninvolved" but left open the possibility.
"As I've said I wanted to stay uninvolved. But when everybody sees what's going on in the Justice Department, I always put justice now with quotes, it's a very, very sad day," Mr. Trump said.
He added, "Jeff Sessions recused himself, which he shouldn't have done or he should have told me. Even my enemies say that Jeff Sessions should have told you that he was going to recuse himself and then you wouldn't have put him in. He took the job and then he said I'm going to recuse myself, I said 'what kind of a man is this?'"
Mr. Trump, however, referred to Sessions an "original supporter" of the Trump campaign, adding that "he knows there was no collusion."
Thanks for reading CBS NEWS.
Create your free account or log in
for more features.