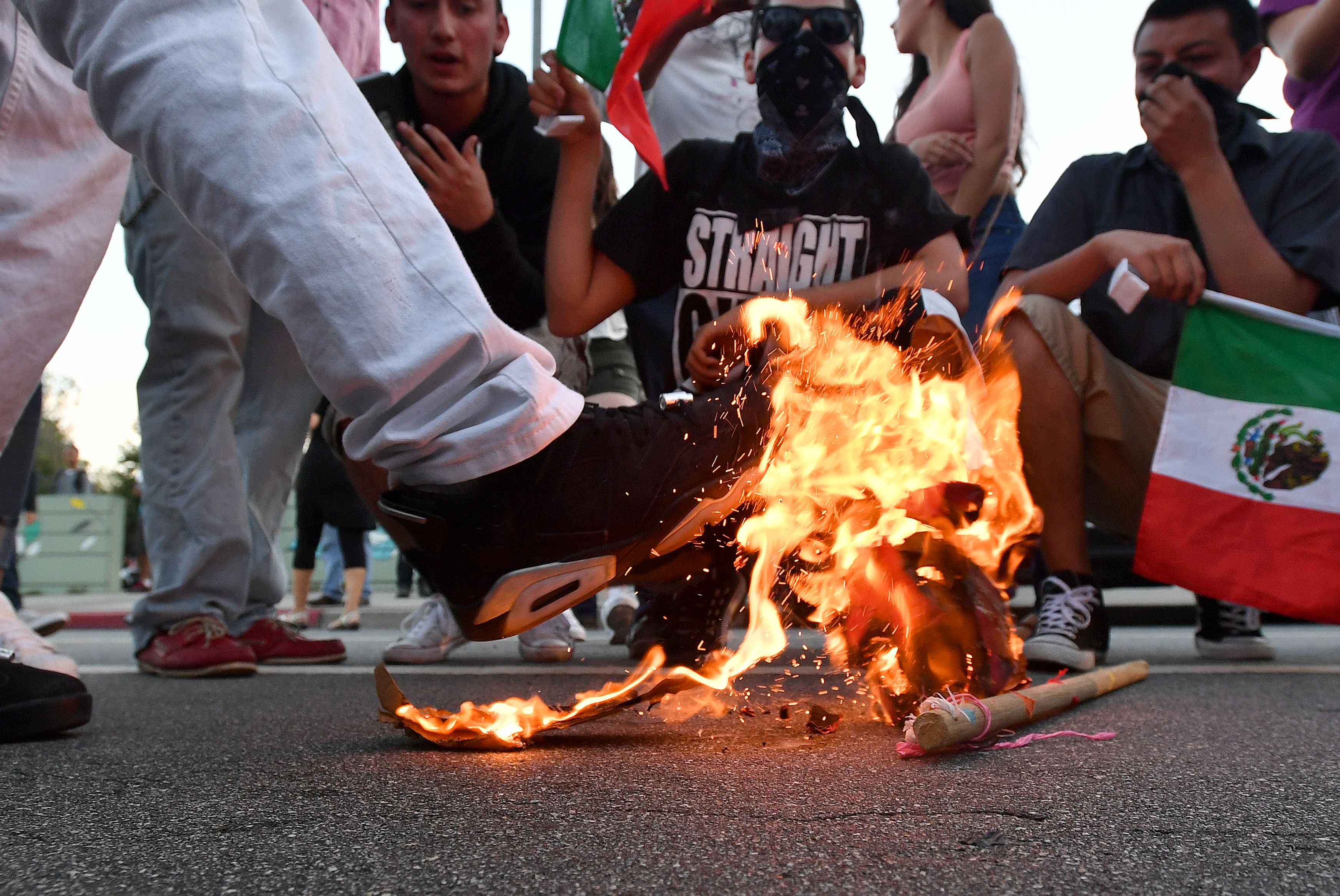 Trump victory gives impetus to California secession movement
SACRAMENTO, Calif. -- Donald Trump's election as president is giving a big social-media boost to an unlikely effort in the nation's most populous state: a plan to vote on seceding from the union.
The Yes California Independence Campaign hopes to put a question on the November 2018 ballot that would authorize a statewide independence vote for the spring of 2019.
The effort drew little attention until Tuesday's election, which also kept Trump's fellow Republicans in charge of Congress and raised the possibility of a conservative shift on the U.S. Supreme Court.
Any effort to get an issue on the ballot requires the gathering of hundreds of thousands of signatures.
The call for California's secession is especially loud in Silicon Valley, CBS Los Angeles. Prominent tech industry investor Shervin Pishevar was among those voicing his support as the election results came in Tuesday night.
Pishevar and Yes California suggest California could be economically self-sufficient, given the size of its economy.
"As the sixth largest economy in the world, California is more economically powerful than France and has a population larger than Poland," the group said in a statement. "California compares and competes with countries, not just the 49 other states."
Calls for California to secede from the union are not altogether new. Novelist Ernest Callenbach proposed transforming California into an eco-friendly country separate from the United States in the 1970s.
A separate plan to divide California into six states was proposed by venture capitalist Tim Draper in 2014. It failed to gather the signatures required to quality for the 2016 ballot, CBS Los Angeles reported.
In Portland, Oregon, two residents filed a separate petition for a 2018 ballot initiative for Oregon to secede.
Thanks for reading CBS NEWS.
Create your free account or log in
for more features.