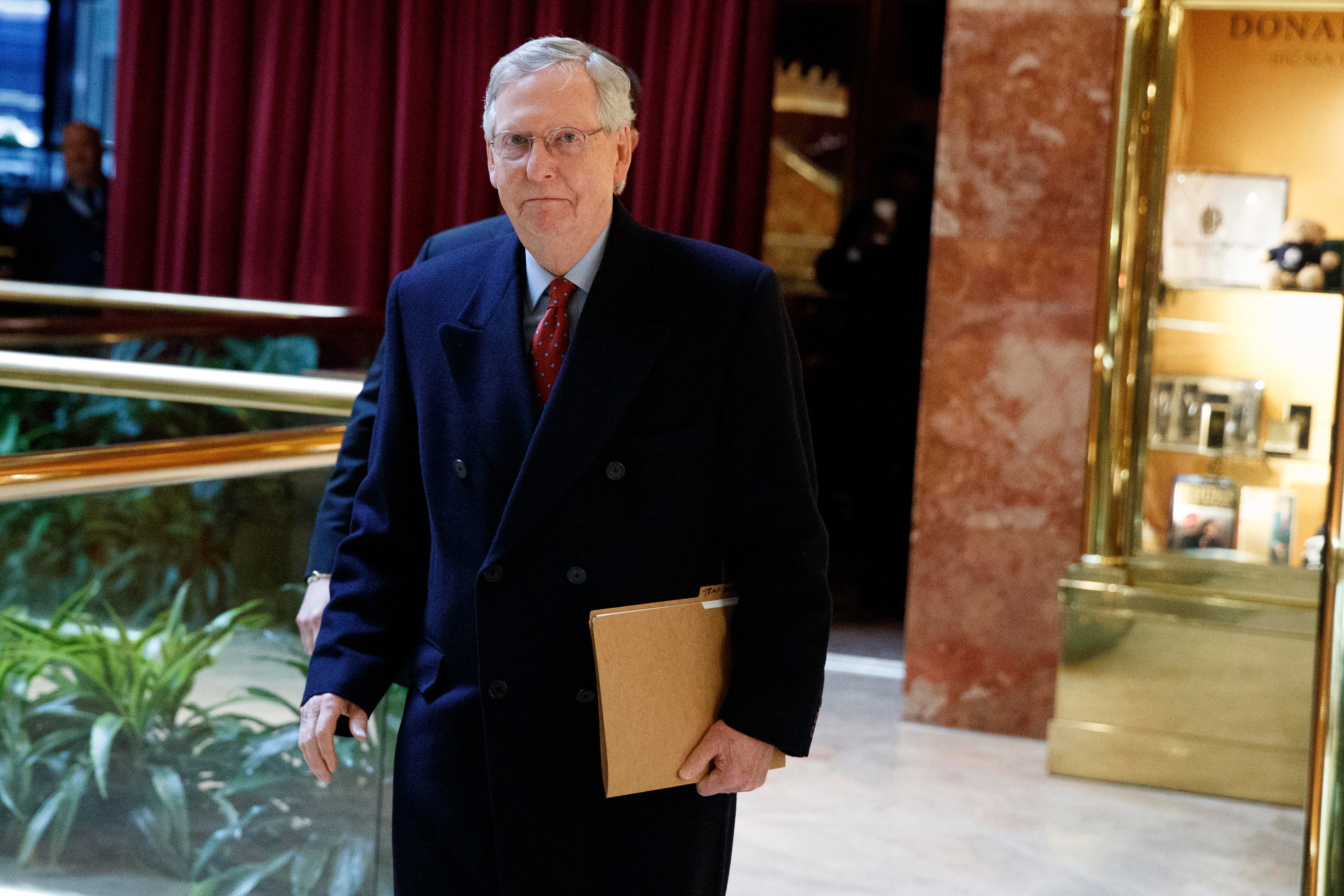 Trump meets with Mitch McConnell a day before confirmation hearings begin
Senate Majority Leader Mitch McConnell met with President-elect Donald Trump in New York a day before the Senate begins confirmation hearings on Trump's Cabinet picks.
Afterward, McConnell told reporters they'd had a "good meeting" about the Senate agenda, including the confirmation of Mr. Trump's nominees and "getting further down the road towards repealing and replacing Obamacare."
As he mentioned on Sunday, McConnell said he was hopeful that they would finish with "six or seven" -- in particular, the national security team -- in order to get them in place on Day One.
On a call with his transition team, spokesman Sean Spicer said the president-elect would also be meeting with Dr. David Shulkin, the undersecretary for health at the Veterans Affairs Department.
Democrats have taken issue with the hearing schedule's quick pace.
The government ethics office says it hasn't received even draft financial disclosure reports for some of the nominees set to appear before Congress this week. Many are wealthy businessmen who have never held public office. The government ethics office sent a letter to Senate Democrats Saturday saying that the schedule of hearings had created "undue pressure" on the ethics office staff to rush through its vetting.
McConnell had demanded that Cabinet contenders complete such paperwork before their hearings back in 2009, and on Monday, he promised, "Everyone will be properly vetted, as they have been in the past."
Alabama Sen. Jeff Sessions will face his Senate colleagues on Tuesday morning, in the first of the confirmation hearings.
CBS News' Nicole Sganga contributed to this story.
Thanks for reading CBS NEWS.
Create your free account or log in
for more features.