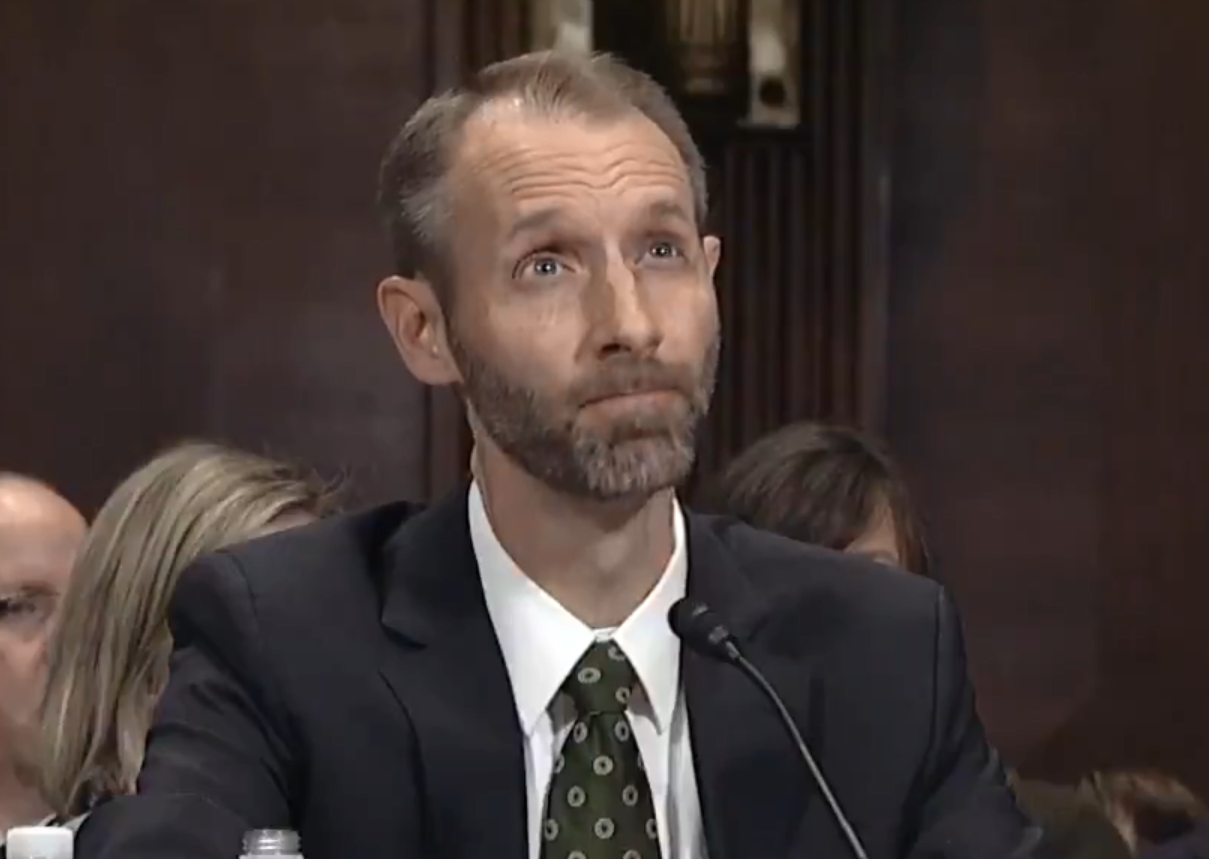 Trump judicial nominee withdraws after failing to answer basic legal questions
One of President Trump's nominees to the federal bench withdrew his name from consideration after a humiliating confirmation hearing in which he failed to answer basic legal questions went viral.
"I had hoped my nearly two decades of public service might carry more weight than my two worst minutes on television," Matthew Petersen wrote in a letter addressed to Mr. Trump. "However, I am no stranger to political realities, and I do not wish to be a continues distraction from the important work of your Administration and the Senate."
While being questioned by Sen. John Kennedy, R-Louisiana, during a hearing before the Senate Judiciary Committee on Thursday, Petersen said he had never tried a jury, civil, criminal, bench, state or federal trial. He had been nominated for a lifetime seat on the U.S. District Court for the District of Columbia.
Petersen said he "was involved" with taking fewer than five depositions in his career, but had not taken one himself. He's never argued a motion in state or federal court.
Kennedy's continued questioning of Petersen revealed that he could not identify basic legal terminology.
"I don't have that readily at my disposal," he said when asked for the definition of the "Daubert standard," used to evaluate expert witness testimony.
Petersen later said that he would "probably not be able to give you a good definition right here at the table" for the term "motion in limine," but promised to "do a deep dive" into the matter later. The term deals with evidence that's admissible in court.
Petersen currently serves as a commissioner on the Federal Election Commission. He acknowledged that his "background was not in litigation" in his confirmation hearing.
"I understand the challenge that would be ahead of me if I were fortunate enough to become a district court judge," he said in the hearing.
Thanks for reading CBS NEWS.
Create your free account or log in
for more features.