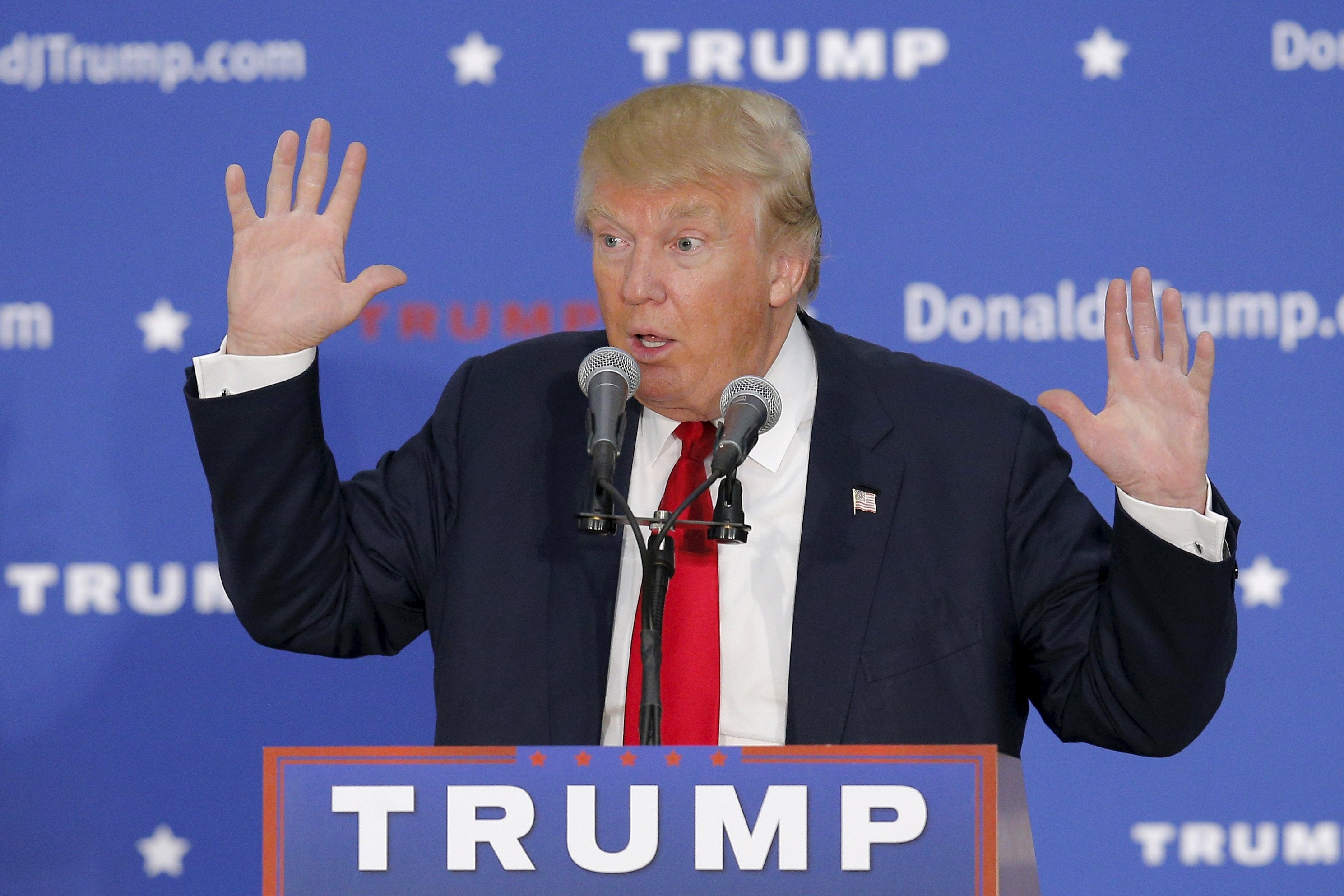 Trump: Illegal immigrants killing "thousands of people"
Republican presidential candidate Donald Trump claimed Wednesday that "illegal immigrants are killing thousands of people."
Trump was appearing on Fox & Friends and talking about 17-year-old Jamiel Shaw, Jr., who was shot and killed in 2008 by a Mexican immigrant brought to the U.S. illegally as a child named Pedro Espinoza. Espinoza, who killed Shaw because he mistakenly believed he belonged to a rival gang, was sentenced to death in 2012.
Shaw's father, Jamiel Shaw, Sr., supports Trump's presidential campaign because of the businessman's positions on immigration.
"The gangbanger who shot my son was in this country illegally. He was not supposed to be here. If Donald Trump is elected president, illegals like the one who shot my son will not be allowed to live in our country," he wrote in an op-ed published in USA Today earlier this week.
Trump has promised that he will deport every immigrant living in the U.S. illegally if he is elected president.
"We're rounding 'em up in a very humane way, in a very nice way," he said on "60 Minutes" earlier this year. Some, he has said, will be allowed to return if they are "really good people."
Stopping illegal immigration has been a pillar of Trump's campaign since he announced his candidacy in June.
"When Mexico sends its people, they're not sending their best," Trump said. "They're sending people that have lots of problems...they're bringing drugs, they're bringing crime. They're rapists. And some, I assume, are good people."
The comments drew outrage from many corners, causing a number of companies to cut ties with him, including Macy's and NBC.
The cost to deport all 11.3 million undocumented immigrants was estimated by the liberal think tank Center for American Progress at $114 billion -- an average of $10,070 per person -- including "cost to detain these individuals while they wait for removal, to process them through the immigration courts, and to transport them abroad." The conservative American Action Forum's estimate was higher -- between $100 billion and $300 billion.
Thanks for reading CBS NEWS.
Create your free account or log in
for more features.