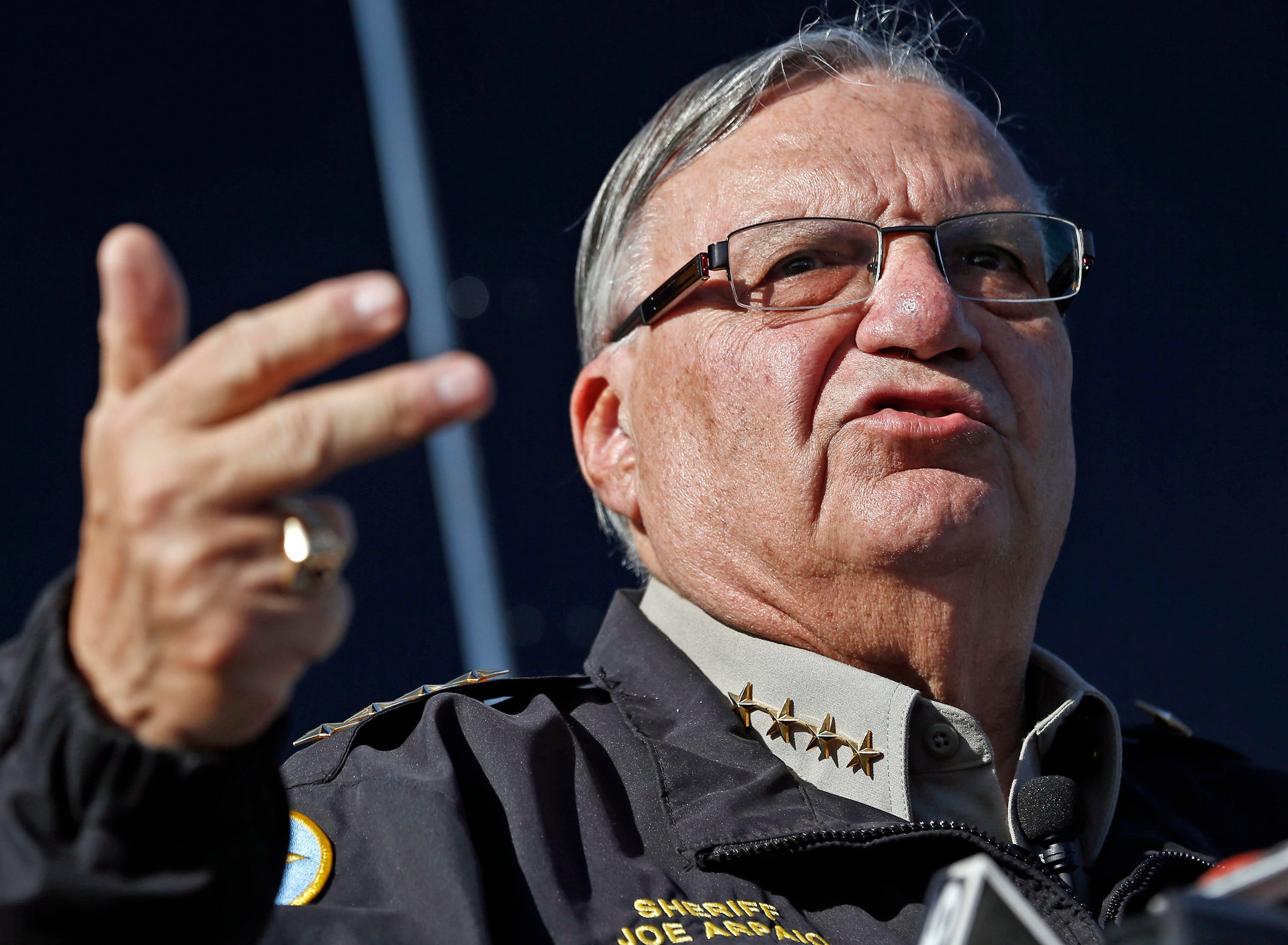 Trump has been advised not to pardon Joe Arpaio yet
Sources involved in the process tell CBS News that President Trump has been advised not to pardon former Maricopa County Sheriff Joe Arpaio before he is sentenced for contempt.
As a legal matter, White House lawyers believe the contempt charge is reversible because, they say, the federal court order Arpaio ignored -- which served as the basis for the contempt charge -- is unconstitutional. The federal court said in 2016 Arpaio's policy of using traffic stops and workplace raids to find suspected undocumented immigrants constituted racial profiling. He was convicted in July for ignoring a U.S. court order to stop traffic patrols targeting immigrants.
The White House legal team has also advised Trump to wait for sentencing under the belief the sentence could be lenient and not include any jail time for Arpaio. Sentencing is scheduled for Oct. 5.
In response to a report by CNN that the documents for a pardon have already been completed by the White House, the sources vehemently denied any paperwork or supportive talking points have been prepared for an Arpaio pardon. The discussions, the sources said, have been lively, and Trump has been very involved.
"He could go ahead and do it but the advice is to wait and at least until sentencing," one source said. "The hope is he let's the process play out some more."
At his campaign-style rally in Phoenix Tuesday, Mr. Trump hinted that a pardon for Arpaio could be coming.
"He's going to be just fine," Mr. Trump said. "I won't do it tonight because I don't want to cause any controversy, okay? But Sheriff Joe can feel good."
Thanks for reading CBS NEWS.
Create your free account or log in
for more features.