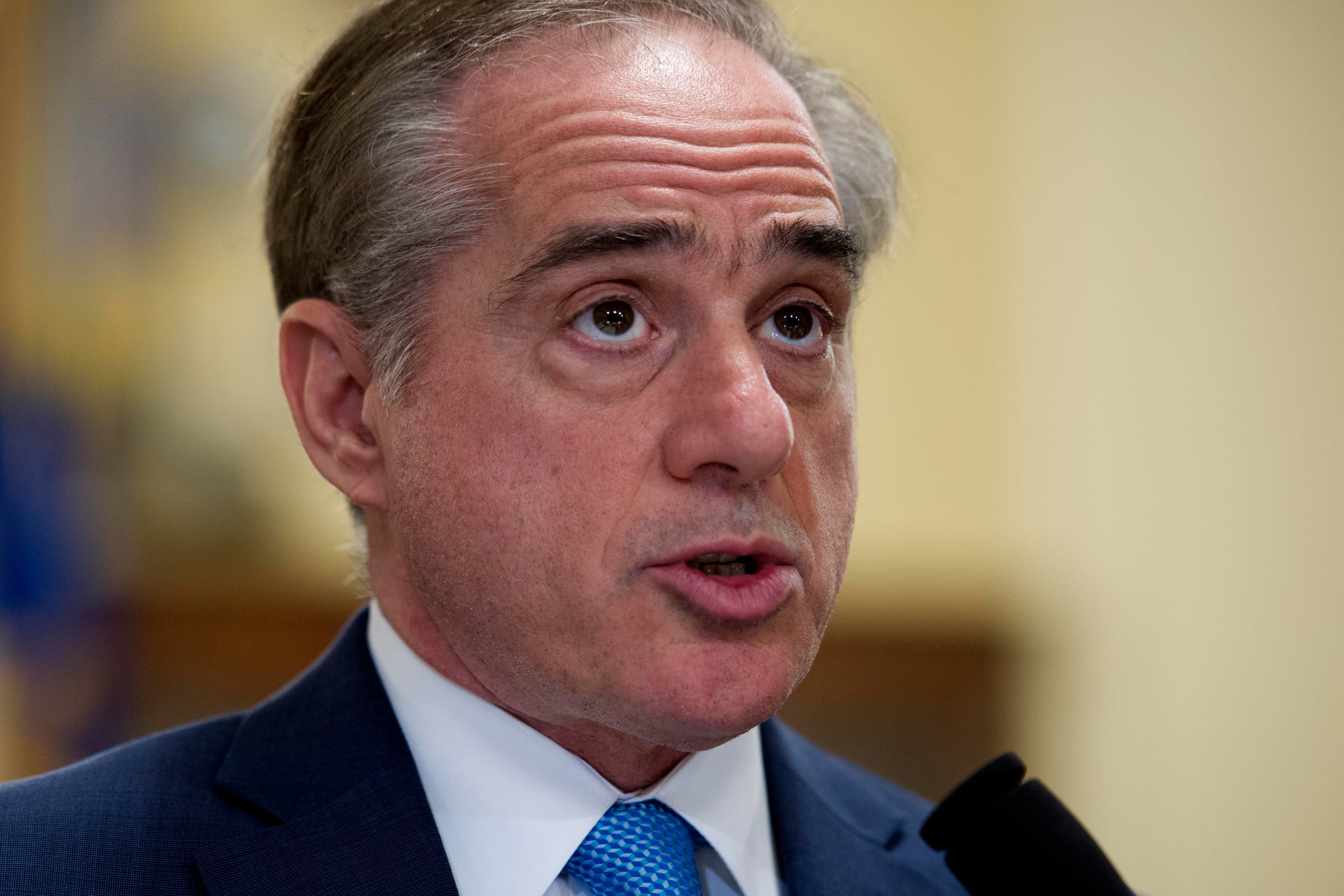 Trump fires VA Secretary David Shulkin, nominates White House doctor as replacement
Veterans Affairs Secretary David Shulkin became the latest member of President Trump's cabinet to be terminated on Wednesday. Mr. Trump announced that he was replacing Shulkin in a series of tweets, and said he would nominate Adm. Ronny Jackson, who had been serving as the president's doctor, to replace him.
"I appreciate the work of Dr. David Shulkin and the many great things we did together at Veterans Affairs, including the VA Accountability Act that he was helpful in getting passed," the president added in a statement. "He has been a great supporter of veterans across the country and I am grateful for his service."
Shulkin's departure follows a series of blunders for the secretary of the already embattled VA, including reported insurgencies inside his own department to complications surrounding his improper use of travel expenses.
After raising eyebrows for traveling to Europe last summer with his wife on the VA's dime, Shulkin faced numerous calls on Capitol Hill for his ouster. He was is one of five Trump cabinet officials whose travel practices were scrutinized by internal watchdogs.
In a 97-page report released last month, the VA's inspector general found that Shulkin made "misleading statements," "improperly accepted Wimbledon tickets" and turned an aide into a "personal travel concierge" to plan "high tea" and "Roman baths" at the request of Shulkin's wife.
Shulkin acknlowedged the "optics" of his travel arrangement were "not good" at a hearing before the House Committee on Veterans Affairs last month, but promised to reimburse the Treasury to follow the IG recommendations.
More recently, the secretary faced a new wave of backlash after a report from a VA watchdog released earlier this month slammed the department, blaming "failed leadership" and a "climate of complacency" for putting patients at risk at a Washington, D.C., VA hospital when Shulkin was under secretary. The watchdog said that at least three program offices had sufficient information to inform Shulkin of prevalent safety issues at the D.C. VA medical center.
Shulkin was an Obama administration holdover who was elevated to lead the department by Mr. Trump when he took office. During the 2016 campaign, Mr. Trump frequently blasted what he called the "broken" VA system, referring to it as "probably the most incompetently run agency."
But Jackson is a bit of a mystery to many. In a statement, Sen. Johnny Isakson, the GOP chairman of the Senate Committee on Veterans Affairs, said he looks forward to "learning more" about Jackson.
"Dr. Shulkin has made a tremendous impact toward improving the lives of veterans during his time at the U.S. Department of Veterans Affairs," Isakson said in a statement. " He has been instrumental in all that we have accomplished in the last year, and I thank Dr. Shulkin for his dedicated service to our country and our veterans. I look forward to meeting Admiral Jackson and learning more about him."
Sen. Richard Blumenthal, a Democrat on the VA committee, said he will very closely scrutinize Jackson. Shulkin is the only Cabinet-level Trump appointee who received unanimous support from the Senate.
House Minority Leader Nancy Pelosi, D-Calif., said she found Shulkin's dismissal troubling.
"The abrupt dismissal of Secretary Shulkin is a troubling step in the Trump Administration's ultimate goal of VA privatization," she said in a statement. "From day one of this administration, the president has openly encouraged and embraced Koch brothers-led forces as they work around Congress and behind closed doors to dismantle veterans' health care. Members of Congress on both sides of the aisle must defend VA's mission as the chief coordinator, provider and advocate for those who have bravely served, and must remain vigilant against any effort to privatize VA."
Thanks for reading CBS NEWS.
Create your free account or log in
for more features.