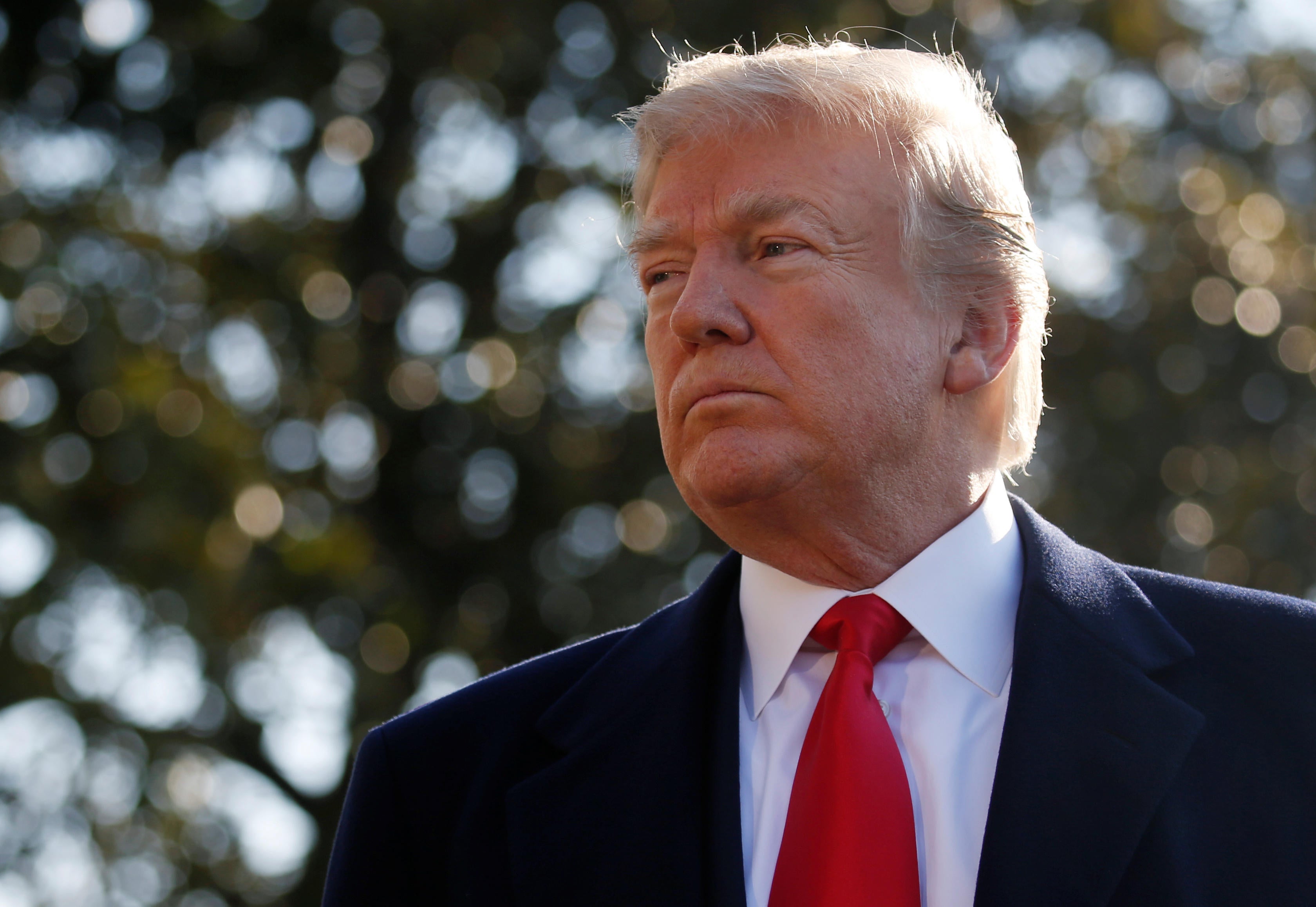 Trump says he and Tillerson disagreed on Iran deal
President Trump indicated that one of the main reasons he fired Rex Tillerson as secretary of state was his support for keeping the U.S. in the Iran nuclear deal, he told reporters Tuesday morning.
"Rex and I have been talking about this for a long time. We got along actually quite well, but we disagreed on things," he said. "When you look at the Iran deal -- I think it's terrible. I guess he thought it was okay. I wanted to either break it or do something. And he felt a little bit differently. So we were not really thinking the same."
The president said he thinks Tillerson, whom he called "a good man," will be "much happier now." His remarks came as he was departing for California -- his first trip to the state as president. His visit comes amid planned protests as he is he expected to visit and review eight border wall prototypes to see what his "big beautiful wall" he promised along the campaign trail could look like.
Mr. Trump's announced the ouster of Tillerson with an early morning tweet on Tuesday. Tillerson himself found out he had been removed at the same time the public did, CBS News' Margaret Brennan reported. He announced that current CIA director Mike Pompeo would be nominated to take over the leadership of the State Department.
"I'm really getting close to having the Cabinet and other things that I want but I think Mike Pompeo will be a truly great secretary of state, I have total confidence in him and as far as Rex Tillerson is concerned, I very much appreciate his commitment and his service and I wish him well," the president said on the White House South Lawn.
Mr. Trump drew a contrast between Tillerson and his new secretary of state, Mike Pompeo, who, he said has a "very similar thought process" to his own. "From day one I've gotten along well with Pompeo," he added. Mr. Trump noted that he has "very good chemistry" with Pompeo
On North Korea, Mr. Trump said he didn't discuss the possibility of direct talks with the North with Tillerson. "I really didn't discuss it very much with him honestly," he told reporters. "I made that decision by myself. Rex as you know wasn't in this country." Tillerson was traveling in Africa when the announcement about the talks was made, and he cut his Africa trip short in order to talk with the president about the recent developments in North Korea, CBS News' Kylie Atwood reported.
The president also addressed the British intelligence assessment that Russia was likely responsible for the nerve agent attack on two people in Salisbury last week. May gave Russia a day to explain how a banned military-grade nerve agent was used to poison Russian double agent Sergei Skripal and his daughter.
"We're speaking with Theresa May today," Mr. Trump said. "As soon as we get the facts straight, if we agree with them, we will condemn Russia or whoever it may be. But, I have not spoken to her."
He told reporters that he is "looking at Larry Kudlow very strongly" to replace Gary Cohn as chairman of the Council of Economic Advisers. Mr. Trump said Kudlow, a CNBC anchor, was one of his earliest backers and has been a longtime friend. While he's speaking to other candidates, the president said, "I think Larry has a very good chance."
Later Tuesday, Mr. Trump is due to give remarks at the Marine Corps Air Station Miramar before leaving San Diego for an evening fundraiser with RNC supporters at a private residence in Santa Monica. He told reporters before making his way to Marine One, "I'll see you at the wall."
Thanks for reading CBS NEWS.
Create your free account or log in
for more features.