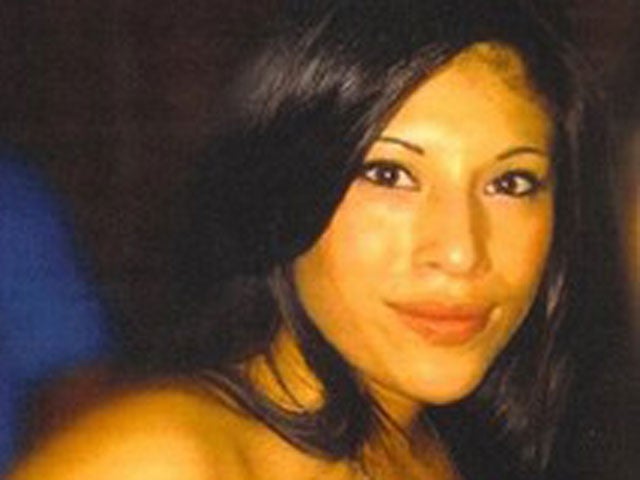 Travis Forbes pleads guilty to murder of Denver teen Kenia Monge, gets life in prison
(CBS/AP) DENVER - Travis Forbes, the man accused of killing 19-year-old Kenia Monge who disappeared in March after leaving a Denver nightclub, was sentenced to life in prison Monday after pleading guilty to first-degree murder, saying he "didn't mean to do it."
"It was a mistake," a sobbing Forbes said shortly before being sentenced by District Court Judge Shelley Gilman. "I didn't plan it. I took a life."
Monge had disappeared March 31 from 24K Lounge in lower downtown Denver, leaving her purse and cellphone. Forbes later admitted to police he gave Monge a ride to a gas station a couple miles away. He told police Monge left the gas station with another man.
Monge's remains were found in what family members describe as a shallow grave Sept. 7 in a field near Keenesburg, about 40 miles from Denver.
Police discovered she had been at a gas station with Forbes two miles away at about 3 a.m. on April 1 after Anthony Lee, Monge's stepfather, received a text on his missing stepdaughter's cellphone from somebody asking if she had made it home OK.
Lee said he called the number back and arranged to meet a man later identified as Forbes at a gas station, where Forbes said he had last seen Monge after giving her a ride there.
Officers questioned Forbes in April but didn't call him a suspect until this month after he provided details of what happened, Denver District Attorney Mitch Morrissey said.
Monge got separated from her friends and left the nightclub, wandering the streets of downtown Denver. Investigators had surveillance footage of her walking into the lobby of a hotel, near where she met Forbes and another man.
The two tried to help get her a car home and she eventually got into Forbes' van. The other man was dropped off at home, and Forbes told investigators he sexually assaulted Monge when she passed out from drinking. An altercation happened when she regained consciousness in the van and Forbes strangled her, Morrissey said.
Forbes also is charged in a July 5 apartment fire in Fort Collins that forced a woman to jump from a second-story window. The plea deal reached with prosecutors called for Forbes to plead guilty to attempted first-degree murder in that case and serve 48 years in prison plus five years' parole.
Morrissey said he agreed to not seek the death penalty to spare the families the process of a trial that could take years. He said that in his 30 years as a prosecutor, he had seen only one other case where a defendant pleaded guilty at an advisement hearing.
At the hearing Forbes apologized.

"For the people that knew me, I have to say, remember me please. Remember me as I was, not the monster I became. I'm sorry," Forbes said.
Complete coverage of Kenia Monge case on Crimesider
Thanks for reading CBS NEWS.
Create your free account or log in
for more features.