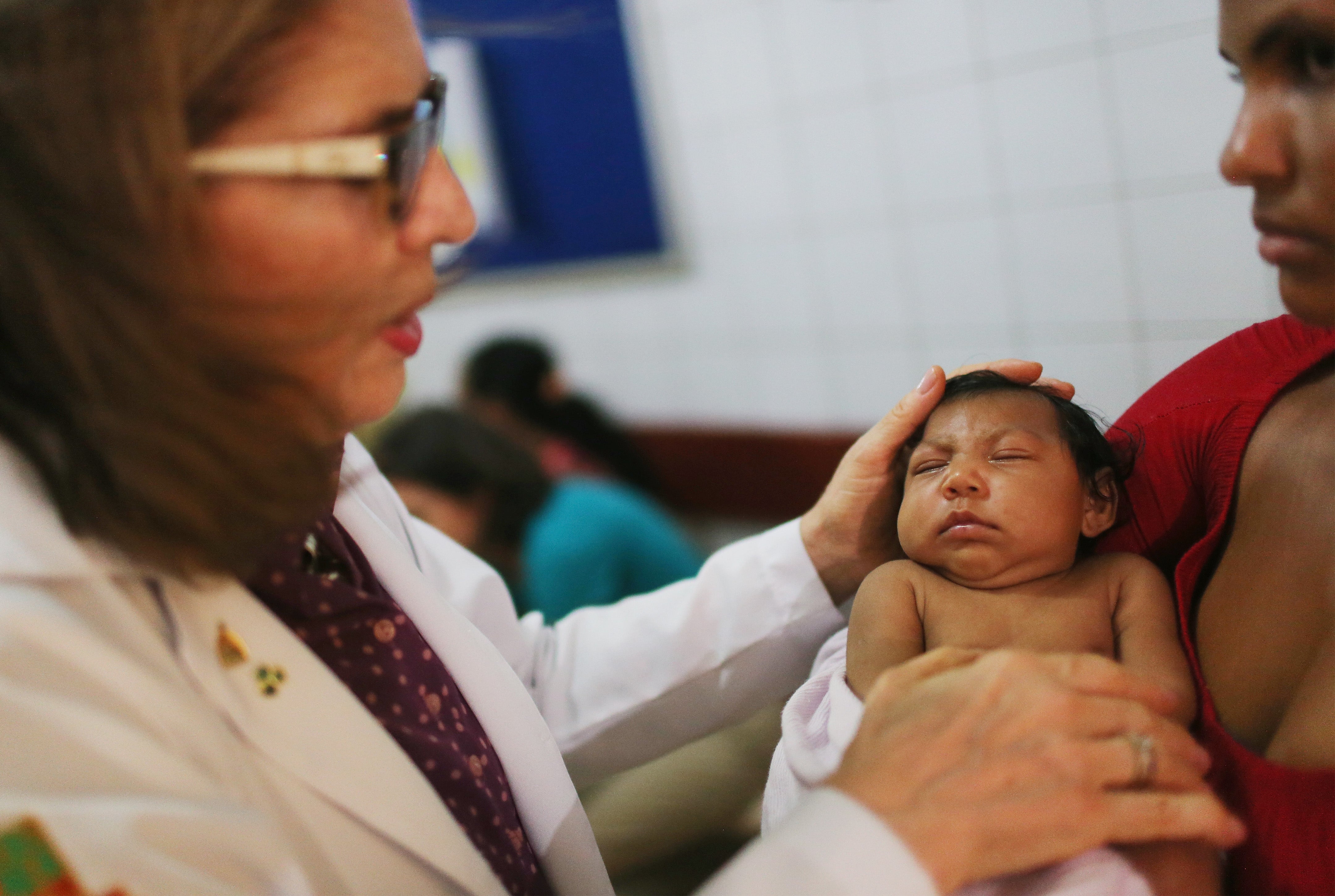 Travel alert expands as Zika virus cases spread
Two more popular winter travel destinations -- the U.S. Virgin Islands and the Dominican Republic -- are being added to a travel advisory over Zika virus. The U.S. Centers for Disease Control and Prevention says pregnant women, or those who may become pregnant, should try to avoid travel to those areas as well as more than two dozen other countries and territories, mostly in Latin America and the Caribbean, where Zika virus has been spreading.
Those who must travel are urged to take precautions to protect themselves from mosquitoes that can spread the virus. There is no vaccine and no treatment for Zika infections.
President Obama was briefed Tuesday on the travel advisory and the threat of Zika and other mosquito-borne viruses. The White House said he met with leaders of his health and national security teams to talk about steps being taken to protect the American public, and he called for accelerated research efforts to develop vaccines and treatments.
Zika virus symptoms are relatively mild in most people, but the disease has been linked to a severe birth defect called microcephaly, in which babies are born with abnormally small heads and often brain damage. A small but worrisome number of cases in Brazil and French Polynesia have also been linked to Guillain-Barré syndrome in adult patients, a rare autoimmune condition which can result in paralysis.
Health officials in Brazil report that about 4,000 infants have been born with microcephaly, compared to fewer than 150 in 2014.
A baby was born with the condition in Hawaii earlier this month, after the mother had spent part of her pregnancy in Brazil.
So far that case and a handful of other known Zika infections in the U.S., including one reported today in Arkansas, have all occurred in people who contracted it abroad.
But experts say it's only a matter of time before we see more cases occur in the United States. The World Health Organization says Zika virus is likely to spread through most of the Americas, since the Aedes mosquito that carries it from one person to another is found in every country in the region except Canada and Chile.
"The same mosquito involved in transmission of Zika is present in the southern U.S. and that is a concern for all of us," Dr. Bruce Hirsch, an infectious diseases specialist at North Shore University Hospital, in Manhasset, New York, told CBS News.
CBS News chief medical correspondent Dr. Jon LaPook explained how easily it could happen: "An infected mosquito could bite someone, say in Brazil. Now that person could come to the United States. The virus stays in the bloodstream for about seven days, so an uninfected mosquito here in the U.S. could bite that infected person, pick up the virus, turn around and bite an uninfected person. Now you've got the virus spreading in the U.S.," he said.
Health officials in some areas, including El Salvador, Brazil and parts of Panama, are urging women to postpone pregnancy to avoid the potential risk.
The CDC advises pregnant women in any trimester to consider staying away from countries and territories where Zika is spreading, and suggests visitors take care to protect against mosquitoes. The areas include:
In Latin America: Bolivia, Brazil, Colombia, Ecuador, El Salvador, French Guiana, Guatemala, Guyana, Honduras, Mexico, Panama, Paraguay, Suriname and Venezuela.
In the Caribbean: Barbados, the Dominican Republic, Guadeloupe, Haiti, Martinique, St. Martin, Puerto Rico, the U.S. Virgin Islands.
Cape Verde, off the coast of western Africa.
Samoa in the South Pacific.
An updated list can be found on the CDC website.
Thanks for reading CBS NEWS.
Create your free account or log in
for more features.