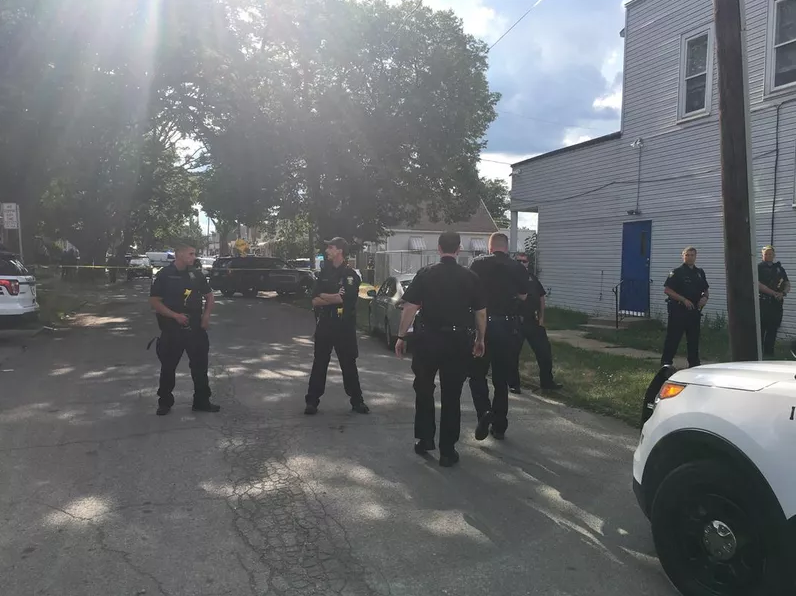 Man dies after officer-involved shooting in Toledo, Ohio, police say
A 25-year-old man is dead after an officer-involved shooting on Friday in Toledo, Ohio, police said. CBS Toledo affiliate WTOL reports a crowd had gathered near the scene of the shooting Friday night, resulting in a large police presence.
Toledo police tweeted the man had a firearm, but the details of what happened are still unclear.
Police spokesman Kevan Toney told WTOL that it's unknown how many shots were fired. No officers were injured, the Toledo police tweeted.
"We were out there, these officers were out there, conducting surveillance on a robbery suspect. When we have more information we'll provide it to you," Toney said
Toney said the man was first was on a bicycle and then ended up fleeing on foot.
This is the second police shooting in Toledo in less than a week. On Saturday, a man was killed after a robbery at a Dollar General store in South Toledo, WTOL reports. Officer Jonathon Chio, a three-year veteran of the police force, shot and killed 56-year-old Dale Slocum, who police said entered the Dollar General waving a gun and demanding money.
The gun was later discovered to be a replica, but police said they found 53-year-old Tommy Thacker stabbed to death inside the store. Police told WTOL Thacker was stabbed while trying to hold Slocum down.
Toney acknowledged the timing of the two shootings is unusual, but said that officer-involved shootings do happen in a city of Toledo's size, WTOL reports.
"Anytime anyone is shot, it's concerning," Toney said. "Police officers don't want to shoot anyone. It's one of the hardest things an officer faces."
Thanks for reading CBS NEWS.
Create your free account or log in
for more features.