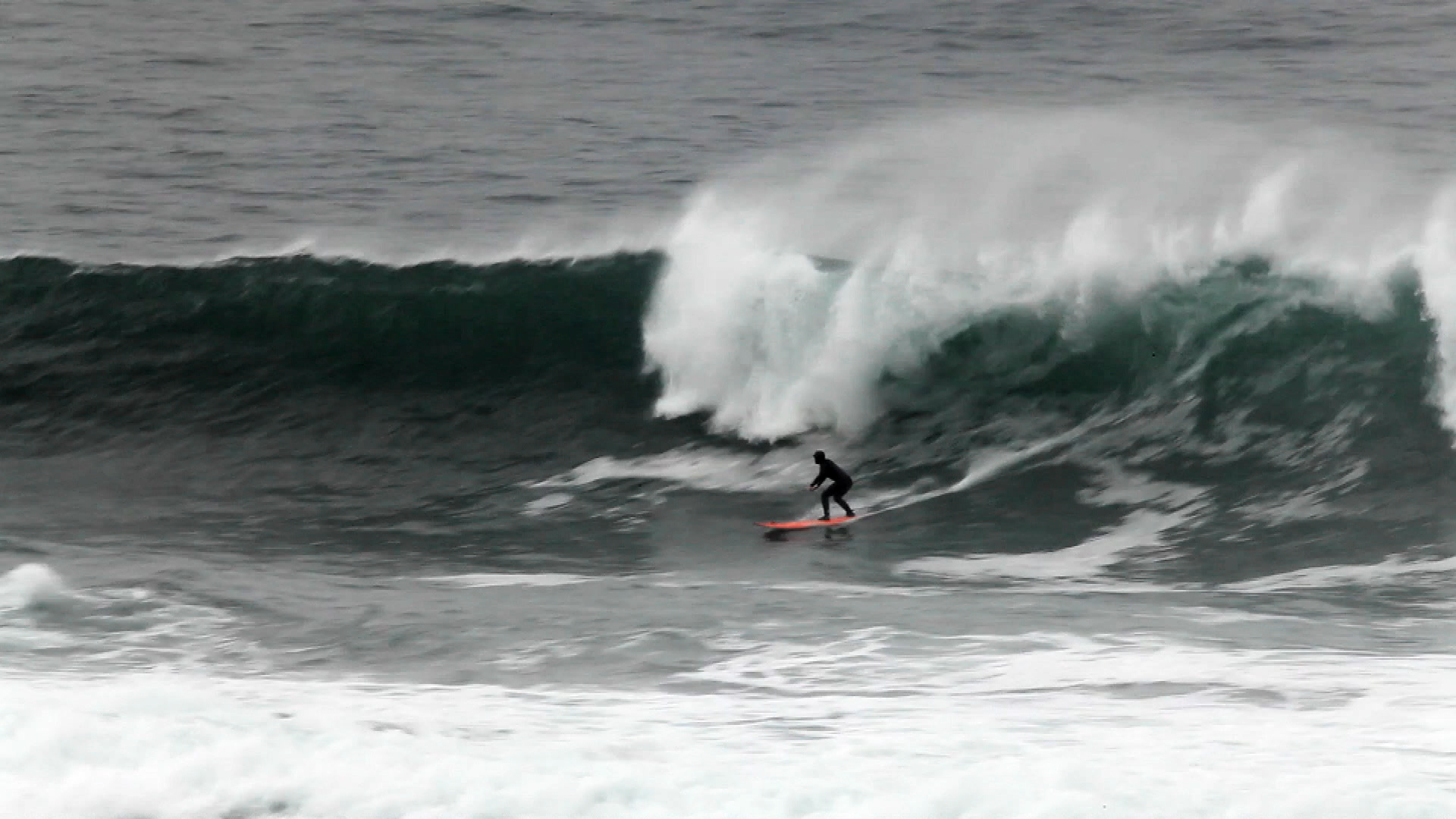 Wave of controversy hits Calif. surfing competition
One of the surf world's biggest events, the Titans of Mavericks surf competition, kicks off Friday. But it's embroiled in controversy, with some questioning why women are missing from the lineup, reports CBS News correspondent Carter Evans.
Surfers from around the world come to Half Moon Bay, California, just South of San Francisco, for the competition. The riders are an elite group, facing waves up to 50 feet high, and they're all invited at a moment's notice -- when the conditions are just right.
But in the 17 years since the competition was first held, only men have competed.
"It's not a gender thing -- it's a performance thing," said Jeff Clark, who was the first to surf the spot back in 1975 and went on to start the now classic competition. He says a committee and a poll of surfers determine who's invited.
"We have a really good understanding of who's performing the best, who is pushing the limits, who is going to new levels of performance," Clark said. "Women just aren't there yet."
Bianca Valenti disagrees. She's been surfing the waves here for about eight years.
"Those arguments saying, 'there aren't enough women, they don't surf well enough,' they maybe used to hold true, but now, those excuses don't work anymore," Valenti said.
And she's not alone. Keala Kennelly chases big waves all over the world.
"I think the message is that women are completely capable and there's more than a handful now and they deserve a chance," Kennelly said.
The California Coastal Commission -- the state agency charged with overseeing public use of the coast -- is demanding change. It recently voted to require Clark and his team to come up with a plan to allow women in the competition by next year.
Clark's current deal blocks anyone else from using this spot for competitions during the prime five-month surfing season. But if they do not abide by the Commission's order, they won't get the necessary permit required to hold the event.
"My understanding of what the Coastal Commission wants is more women involved in Mavericks," Clark said. "We've had women judges, we've had women in our water patrol and water rescue."
Mavericks invited a woman to be an alternate in its very first year and did so again this year, but critics say it's not enough.
"You know, I think it was a publicity stunt, so that they could say, 'Oh yeah, hey look, we always include women,' you know? It wasn't really genuine," Valenti said.
Both sides agree that the more women get involved in the sport, the sooner they'll get invited to contests like Mavericks. They just disagree on how quickly that tide should turn.
Thanks for reading CBS NEWS.
Create your free account or log in
for more features.