Bad credit? Tips on how you can finance a new car
Let's say big credit card balances and some late payments have hurt your credit score while problems with your car make you worry about getting to work dependably. Unlikely as it seems, you may be able to get a new car loan.
"Contrary to conventional wisdom, there are a number of reasons why a lender would help somebody with a troubled credit history buy a new car," says Ronald Montoya, consumer advice editor for Edmunds.com. He notes that new cars are better than used ones as loan collateral and that borrowers are less likely to have to divert money from loan payments to maintenance and repairs.
So-called subprime loans -- usually involving credit scores of 620 or less -- have grown in the recovery from the 2008 financial crisis and now represent about one-fourth of all car loans and 15 percent of loans for new cars. So clearly loans are available for car shoppers with less-than-perfect credit.
If you want to increase your chances of buying a new car that will fit into your budget, analysts from Edmunds.com and elsewhere counsel following these steps: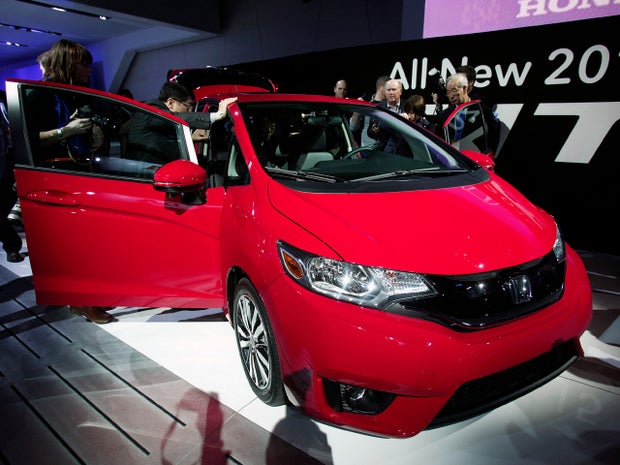 Keep the price down. Don't aim for more car than you can afford. Shopping for a compact priced under $20,000 will make it likelier that you can get loan approval. And many cars in that range now are comfortable and have up-to-date technology.
Get your credit score and credit report. You should know in advance what any potential lender will be considering. At AnnualCreditReport.com, you can get one free report every 12 months from each of the three major credit reporting companies -- Experian, Equifax and TransUnion. You will have to pay a small fee -- usually under $10 -- to get your score. If there are erroneous details in your report, say a debt listed as outstanding that you have paid, you can contact the reporting company and try to correct it.
Shop around for a loan. Having poor credit means you have to pay a higher interest rate. But still try to get the best deal you can. "Subprime buyers can find rates anywhere from 8 percent to 20 percent, so shop around," says Greg McBride, chief financial analyst at Bankrate.com. Check with banks or credit unions to see if you might get pre-approved financing.
Have the necessary documents. Any lender will want to see a recent pay stub, a current driver's license and a current utility bill. You will seem like a better loan candidate if you come prepared. If you have evidence of a debt recently paid off, bring that along.
Watch the total loan cost. In any loan you are offered, be sure you see the Annualized Percentage Rate or APR. "The APR measures the total cost of credit and is a very important number to focus on," says Bankrate analyst Greg McBride. "And watch for any fees that get tacked onto your loan balance or must be paid up front."
While a low credit score limits your financing options, if you can buy a new car and pay it off successfully, it can help rebuild your credit rating.
Thanks for reading CBS NEWS.
Create your free account or log in
for more features.