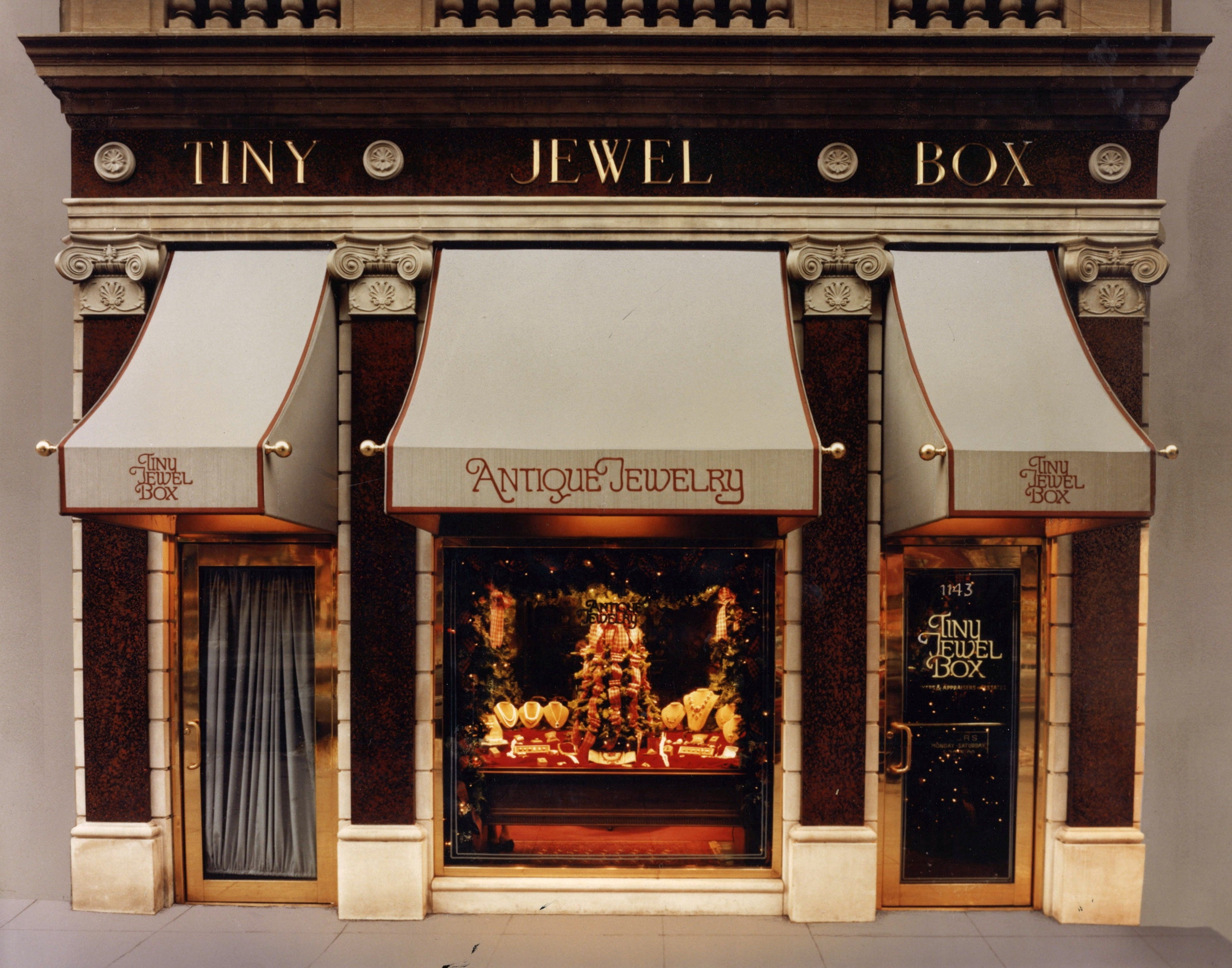 A mom-and-pop jewelry shop fit for presidents, dignitaries
In Washington, the local clientele are the movers and shakers of the nation, so the Tiny Jewel Box is different than your normal mom-and-pop shop. The store is celebrating their 85th anniversary this month, and after three generations of the Rosenheim family, it has found its way into the history books, reports CBS News correspondent Julianna Goldman.
Matthew Rosenheim is the youngest generation, and the latest to take over the Tiny Jewel Box. But Jim Rosenheim, his father, is much like Roz Rosenheim, the original matriarch, as the face of the store.
The Tiny Jewel Box started in 1930 in a 100-square-foot vintage and antique jewelry store, and for 85 years one grounding principal has endured. Jim said his Dad told him once, "I want to have a niche in the business."
Jim, being a young child at the time, didn't understand what a niche was, so his dad clarified: "I want people to come to me because I have something special, not because I'm convenient."
Jim also credited his mother for the store's staying power.
"She had an infectious personality," Jim recalled. He called it "hutzpah."
"My mother owned that word," he said. "She had the nerve to say anything to anybody."
One example was when Sen. Joseph McCarthy, in the midst of his Communist witch-hunt, walked through her door. He was looking for a pin, and after he bought it, she asked him to sign a guest book.
"So he signs it. You know Joseph McCarthy, you know, room so and so, Senate Office Building," Jim explained.
But in Washington at the time, the abbreviation was S.O.B. "And my mother," Jim explained, "says 'Senator McCarthy to anybody else but you, I think that wouldn't stand for Senate Office Building.'"
Jim said the senator laughed and became a loyal customer to the store.
"I think that really epitomized her nerve, you know, her willingness to engage people," Jim said.
That spunk helped the tiny store leave an out-sized imprint on American history. A friendship forged with a young Madeleine Albright had world leaders taking diplomatic cues from some of Rosenheim's vintage pins.
In an interview with "Sunday Morning," former Secretary of State Albright said, "When people would ask what you are doing today, I would say, 'Read my pins.'"
Albright said it all started when Saddam Hussein called her an "unappalled serpent." She remembered she had bought a vintage snake pin from the Tiny Jewel Box and wore it when she addressed Iraq.
Albright's trademark pins aren't the only diplomatic treasures. President and First Lady Obama bought a vintage pin for Queen Elizabeth when they visited England, and watches with the presidential seal were given to African leaders during the African summit in Washington, D.C.
President George W. Bush had custom boxes made to give to nearly every dignitary who visited during his eight years in the White House. First Lady Laura Bush loved the store as a personal shopper; she even made visits with her friends. But for diplomatic gifts as well, she gave world leaders a small atlas from the Tiny Jewel Box.
Anita McBride, the former first lady's chief of staff, also had a personal connection to the store and Roz Rosenheim. McBride bought her first strand of pearls from Roz. "The way that she treated as a young couple with such respect was really something that I will never forget," McBride said.
As for the Tiny Jewel Box's impact abroad, McBride said that while she worked for the first lady, she went to 77 countries.
"I am quite sure that we got from here - something beautiful or unique whether small or large is present in all of those countries," McBride said. "So that is a wonderful expression of the breadth and the reach that our leaders can have."
First Lady Laura Bush's successor took notice. In January 2009, First Lady Michelle Obama offered a gift from the Tiny Jewel Box to Mrs. Bush.
Jim Rosenheim was watching at home.
"I'm dying. Just absolutely going crazy," Jim remembered. "We have the incoming president's wife [giving] our gift and our box publicly on the steps of the White House with the American flag and the Marines standing there."
The gift was a leather-bound journal, but to Rosenheim, it was so much more.
"Thinking about where we came from, how hard my parents work, and we're now a little tiny bit of history...how can you fathom that?" Jim said.
Thanks for reading CBS NEWS.
Create your free account or log in
for more features.