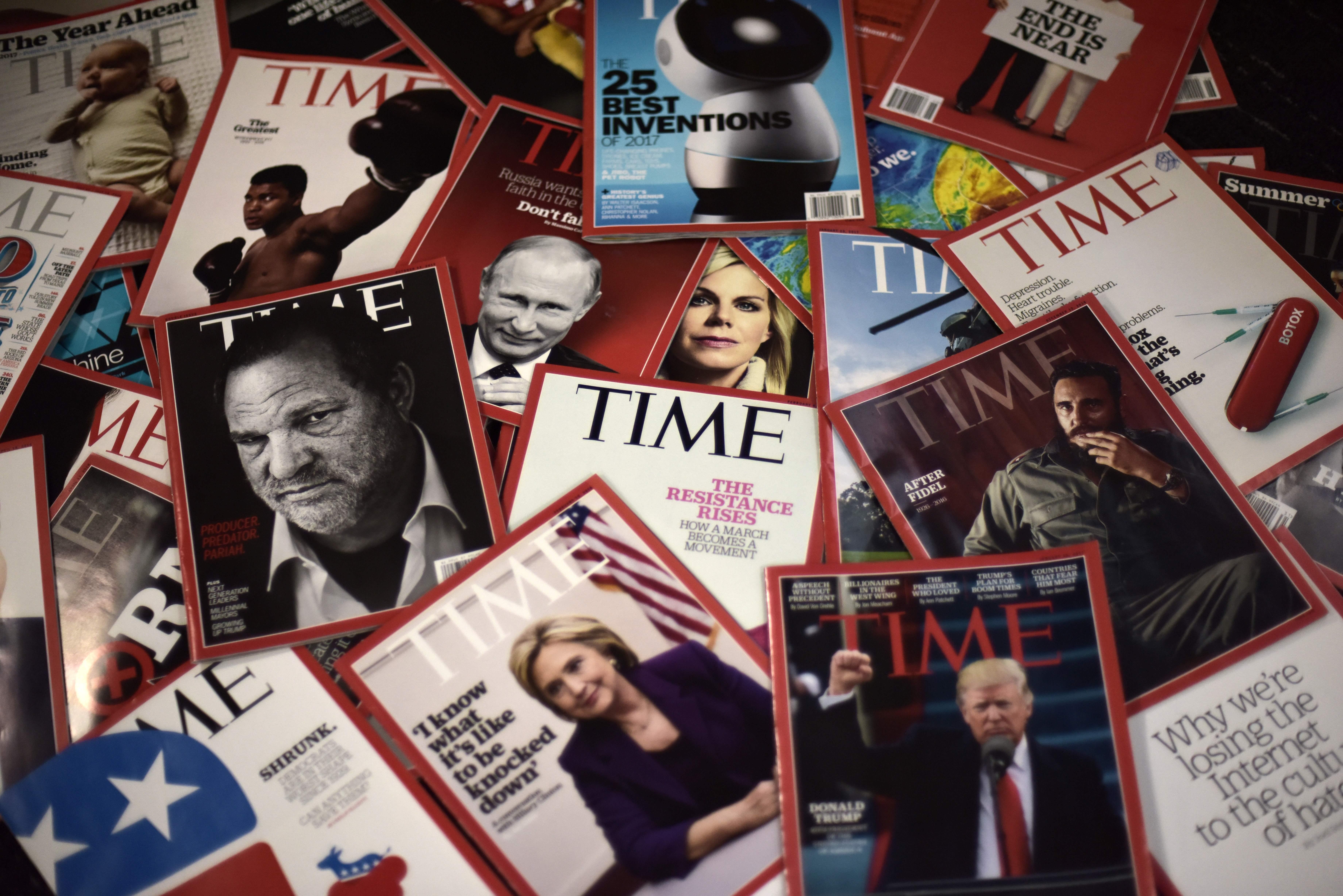 Time magazine's Person of the Year is the "silence breakers" of the #MeToo movement
NEW YORK -- The "silence breakers" who spoke out and ignited the anti-harassment #MeToo movement have been named Time magazine's Person of the Year.
In the wake of revelations about Harvey Weinstein and other men, millions have shared their stories about being sexually harassed and assaulted.
The announcement was made Wednesday on NBC's "Today" show, where longtime host Matt Lauer was recently fired amid harassment allegations.
"This is the fastest moving social change we've seen in decades, and it began with individual acts of courage by hundreds of women — and some men, too — who came forward to tell their own stories," Time editor-in-chief Edward Felsenthal said on the "Today" show.
Felsenthal referred to them as "the silence breakers."
Other finalists included President Donald Trump, Chinese President Xi Jinping and quarterback Colin Kaepernick.
Twitter confirmed to CBS News in late October that over 1.7 million tweets had included the hashtag "#MeToo," with 85 countries that had at least 1,000 #MeToo tweets.
The hashtag took off after actress Alyssa Milano used it as a call to action on Twitter, writing: "If you've been sexually harassed or assaulted write 'me too' as a reply to this tweet." The hashtag was tweeted nearly a million times in 48 hours.
Celebrities from Reese Witherspoon to Olympian McKayla Maroney joined a flood of women sharing their personal stories and experiences with sexual harassment.
But the original "Me Too" movement was started over a decade ago by activist Tarana Burke.
"'Me Too' started, not as a hashtag, but as a campaign from an organization that I founded: Just Be Inc.," Burke told CBSN in October. "And empowerment through empathy was the thing that I felt helped me, was that other survivors who empathize with my situation help me to feel like I wasn't alone and gave me entry to my healing journey," Burke told CBS News' Reena Ninan.
Among the runners-up for the title was President Donald Trump, himself accused of sexual misconduct by numerous women. He has denied any wrongdoing. Trump, Time's Person of the Year in 2016, had tweeted recently that the magazine had told him he "probably" would be honored again if he agreed to an interview and photo shoot. Trump added that he "took a pass." Time disputed his account.
Thanks for reading CBS NEWS.
Create your free account or log in
for more features.