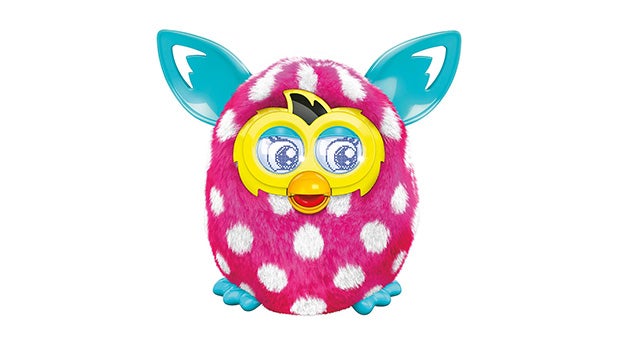 The top six can't-find toys this holiday season
It is an annual holiday tradition: moms and dads frantically scrambling for those must-have Christmas toys, the ones every kid wants but no one can seem to find. And like the Cabbage Patch Kids and Tickle-me Elmos of years past, this year's hot toys are no exception -- they are often out of stock or in limited supply.
So what are this year's most hard-to-find toys? They run the spectrum from fairies to foam archery sets to, of course, the ever lovable Elmo. Here are some of this year's coveted toys:


Doc McStuffins

By far the most elusive, hard to track-down item this holiday season is the Doc McStuffins "Get Better Check Up Center." It's a small doctor's table outfitted with medical tools and supplies, like a reflex hammer and syringe. It comes with its own "Lambie" figurine to serve as the patient.

"It really is probably the hottest item in the marketplace," said Jonathan Samet, publisher of ToyInsider.com and The Toy Book. According to Samet, Disney's Doc McStuffins TV show is very popular right now, especially with girls, and that makes all the merchandise, and this play-set in particular, very hot this holiday season.

The set sells for anywhere from about $60 to $80, but good luck finding it. A quick search around the Internet yields few results, with the exception of a handful of sellers on Amazon.com willing to part with it for roughly $200.

Flutterbye Flying Fairy

The next hard-to-find item is the Flutterbye Flying Fairy. It's a small fairy doll, with hummingbird-like wings, that floats in your child's hand. "The technology is really spectacular," said Samet. "The product actually rises in the air. And just by putting your hand under it, you can keep it floating."

This product is so hot right now that Samet, who says he can usually get a sample of any product with a single phone call, is finding it tough to find Flutterbye Fairy.


The fairy comes in three colors – blue, gold and "pink flower," which is by far the hardest to find. Samet said this kind of thing, where one color sells better than the rest, is always a challenge for manufacturers. "When you have a product that's in an assortment, that's multiple colors -- there's always going to be a favorite." The challenge for the manufacturer, of course, is to predict which one.

The Flutterbye Fairy retails for roughly $30 in most stores. But supplies are low, and the best place to find them, particularly in pink, is on auction sites like EBay, where they sell for about $50.

Furby Boom!

Another hot, can't-find Christmas item this year is a throwback from another time. Remember the Furby? Believe it or not, this toy from the late '90s is back, now with an updated look, new name ("Furby Boom!") and some new features -- like access to an app where you can raise virtual "Furblings." The new Furby comes in jazzed-up colors and patterns.

While some things change, many things about the Furby remain the same. The big-eared, wide-eyed, furry robot pet still talks up a storm and is sure to delight some, while driving others crazy. But makes it hot again? Simple, said Samet, "the beauty of the toy business … The product can be hot. Then, every three or four years there's a new generation of kids."

The new Furbies sell for about $50. Some patterns are readily available, while more popular patterns, like the one covered in lightning bolts, are harder to find.

Teenage Mutant Ninja Turtles

The what's-old-is-new-again label applies to another of this year's hard-to-find toys -- the Teenage Mutant Ninja Turtles Shellraiser vehicle. The sewer-dwelling, mutant turtles are on TV again and also have a new movie coming out. "Teenage Mutant Ninja Turtles is as hot as hot can be," Samet said. "What appealed to [kids] when it first came out is appealing to this generation also."

The Shellraiser is to scale with the turtle figurines, and it shoots mini-manhole covers. The figurines can ride in or on it. They sell for anywhere from $25 to $35, if you can find them. At last check they were available at some online retailers, like Amazon. There's also a remote control version for about $60.

Nerf Rebelle Heartbreaker Bow

Another hot, moderately priced item is the Nerf Rebelle Heartbreaker Bow. It's a bow and arrow set that shoots foam arrows. Typically, items like this one would be a bigger hit with boys, but with the popularity of The Hunger Games movies (the heroine is a skilled archer), girls are eager to snatch these up. It's for that reason the pink and gold bow sets are harder to find than the blue ones. "It's taken a play pattern that's normally appealed to boys, and has translated it to girls," Samet said.

The Heartbreaker Bow is hard to find, but not impossible. It runs about $25.

Big Hugs Elmo

Finally, what Christmas list would be complete without a must-have Elmo? Remember Tickle Me Elmo? This year's Elmo is the Big Hugs Elmo. This guy plays songs, dances and, yes, gives hugs. He has really long arms that can actually squeeze you back.

This is another one that's challenging, but not impossible, to find. Big Hugs Elmo runs between about $40 and $50.

Advice to consumers and harried parents

For all these items, from the merely hard to find to the unobtainable, Samet said shoppers can take heart in knowing the manufacturers are scrambling to make more of the in-demand toys as fast as they can. He said they gain nothing by holding products back. "The toy business is very much a fashion business – what's hot one year may not necessarily be hot the next year. So companies never purposely look to leave product short."

As for parents looking high and low for that must have item this year, he offers this piece of advice. "If you see it, buy it. If it's a must-have under the Christmas tree, don't necessarily price-shop it. Just buy it."
Thanks for reading CBS NEWS.
Create your free account or log in
for more features.