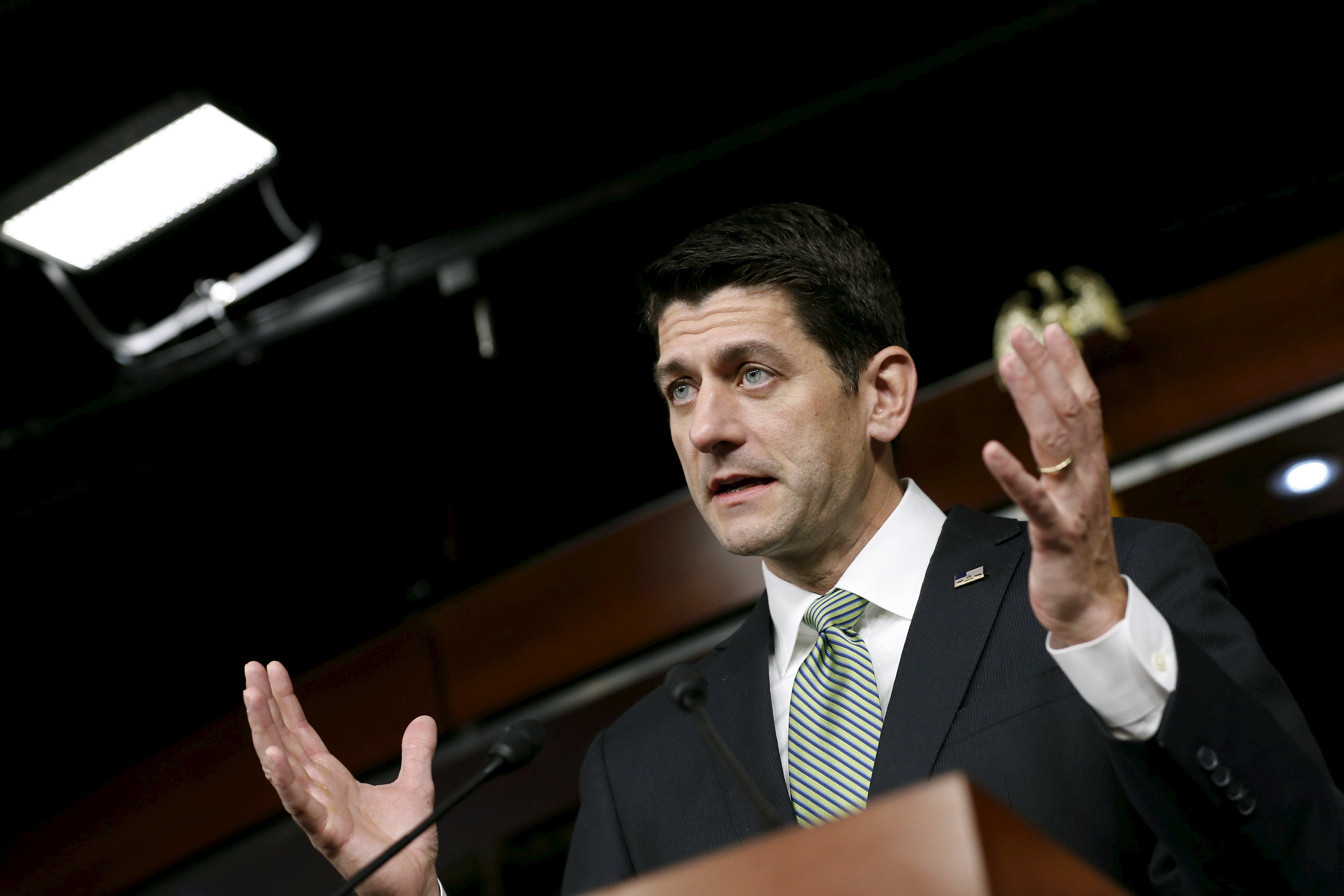 Paul Ryan says he's "not ready" to support Trump
Speaker Paul Ryan on Thursday said he isn't ready to support Donald Trump for president.
"To be perfectly candid with you, Jake, I'm not ready to do that at this point," Ryan said in an interview with CNN's "The Lead with Jake Tapper" when asked if he is ready to back the presumptive GOP presidential nominee.
"I'm not there yet" added Ryan, who was in Burlington, Wisconsin.
Ryan, the 2012 GOP vice presidential nominee, emphasized that Trump has some work to do to unify all wings of the Republican Party.
"Saying we're unified doesn't in and of itself unify us," he said. "I think he has to do more to unify this party."
Asked again to again confirm that Ryan was saying he can't support Trump, the speaker said, "Yeah, I am basically saying that. I thought this thing was going to go to June 7 at the very least, probably to a convention."
Trump took to Twitter about it Friday morning:
Trump released a statement Thursday night, as well.
"I am not ready to support Speaker Ryan's agenda," Trump said. "Perhaps in the future we can work together and come to an agreement about what is best for the American people. They have been treated so badly for so long that it is about time for politicians to put them first!"
But Republican National Committee Chairman Reince Priebus said later on Fox News Channel's "Hannity" that Ryan and Trump are meeting next week to talk. Priebus said he thinks the two men will work out their differences.
The question of whether the speaker would immediately support the presumptive nominee came sooner than Ryan's office expected, after Cruz dropped his presidential bid. The speaker's office considered the options for a day and in the end, Ryan opted for the most sincere statement he could give. Other GOP congressional leaders' offices were informed of Ryan's decision prior to his television interview.
Ryan said conservatives want to know if Trump shares the same values of limited government and adhering to the Constitution.
"There are a lot of questions that conservatives will want answers to -- myself included," he said.
Admitting that he has subtly called out Trump during the 2016 primary race, Ryan said, "I will do that in the future" if necessary. At the same time, though, he said, "No Republican should ever think about supporting Hillary Clinton -- let me make that clear."
Ryan, who said in the interview that Trump earned and deserves the GOP nomination, said earlier this year that he would back the eventual GOP nominee.
Last month, the speaker made clear that he will not run for the White House this cycle and that he wouldn't accept the nomination if delegates were to choose him at a contested convention. Ryan will serve as a co-chairman at the Republican National Convention in Cleveland this July.
This comes after Trump became the presumptive nominee after his remaining rivals, Ted Cruz and John Kasich, dropped out of the presidential race this week.
Former Presidents George W. Bush and George H.W. Bush said they won't endorse Trump, the last two GOP presidential nominees, John McCain in 2008 and Mitt Romney in 2012, said they won't attend the convention this summer.
CBS News' Walt Cronkite contributed to this report
Thanks for reading CBS NEWS.
Create your free account or log in
for more features.