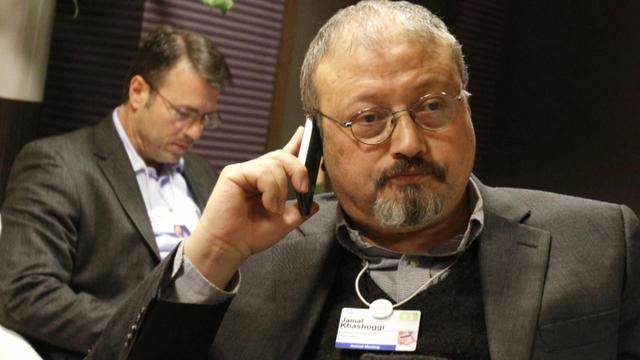 The mystery of Jamal Khashoggi
It began with a mysterious disappearance: Jamal Khashoggi, a Saudi Arabian citizen and U.S. resident, went to the Saudi consulate in Istanbul, Turkey, 12 days ago. He apparently needed paperwork to marry his Turkish fiancée. When he didn't come out, she sounded the alarm.
Soon, Turkey began leaking its suspicions to the media. Turkish officials told journalists they believe Khashoggi was murdered inside the Saudi consulate – and the culprits, they think, were the members of a 15-man Saudi team that arrived that day, and left in the evening, reports correspondent Holly Williams.
On Wednesday a surveillance video emerged appearing to show Khashoggi entering the consulate building, and a van leaving around two hours later, reportedly a focus of the investigation. Turkish media printed the names and faces of what they called the Saudi assassination team. CBS News cannot independently verify the details.
On Saturday a Turkish newspaper claimed officials had an audio recording of Khashoggi being tortured and killed. Turkish investigators are still demanding access to the consulate.
Turkey and Saudi Arabia are rivals for influence in the Middle East. Saudi Arabia calls allegations that it killed Jamal Khashoggi lies.
The journalist was once a Saudi government insider, but had gone into self-imposed exile in the U.S. last year. He'd become an outspoken critic of the country's powerful Crown Prince Mohammed bin Salman.
Khashoggi's friend, Mohamed Okda, told Williams he had fears for Khashoggi's safety. "He knew the time is getting very close for him to be arrested, and he chose to leave Saudi Arabia and go to Washington to be able to speak his mind and not be arrested," Okda said.

The Crown Prince has launched a series of social reforms in Saudi Arabia, including allowing women to drive. But at the same time, the ultra-conservative Islamic kingdom has cracked down on dissent, arresting critics and human rights campaigners.
In disgust over Khashoggi's disappearance, some business leaders have pulled out of an investment conference later this month in Saudi Arabia.
But President Trump, who also has Saudi business ties, says he does not want the U.S. to cancel lucrative military contracts with the kingdom.
"Our first hope was that he was not killed, but maybe that's not looking – it's not looking too good, right?" Mr. Trump said.
Thanks for reading CBS NEWS.
Create your free account or log in
for more features.