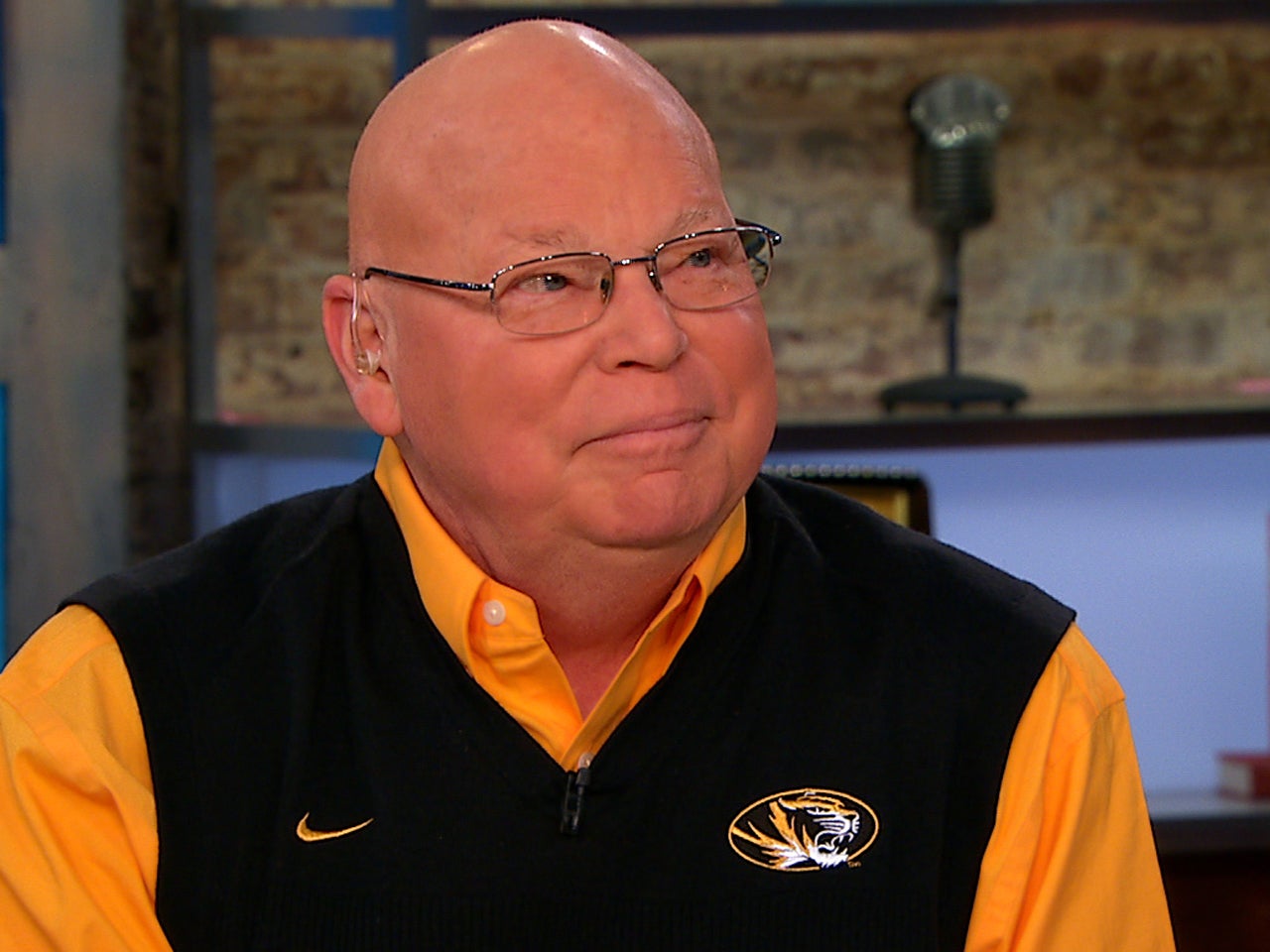 Terminally ill prof teaches end-of-life lessons
David Oliver has spent decades teaching others how to care for dying patients. Now, he is terminally-ill with Stage 4 cancer. But the medical school professor at the University of Missouri is using death as a teachable moment, using his own case, and the Internet.
From the inability to even pronounce the cancer -- nasal pharyngeal cancer -- to taking control of his condition by shaving his head before the effects of chemotherapy could claim his hair, Oliver has shared many lessons on his blog, which features several YouTube videos of him dealing with his cancer diagnosis. The blog began around the time of his diagnosis last November.

Why did he decide to film at all?
Oliver explained to Charlie Rose on "CBS This Morning" that he wanted to tell people he had cancer without the awkwardness. "People that have a cancer diagnosis, one of the first decisions to make is, how do I tell others? A very dear close friend of mine who happens to be my physician, I asked him, 'How am I going to tell others about this?' He said, 'David, I don't know. It's really awkward when people come up to you and ... know that you have cancer, but they don't know if you know that you know that you have cancer. The interaction is just really awkward.' ... I did not intend to inspire anyone. I just wanted to tell them what I had."
Oliver's wife, Debbie Parker Oliver, has been filming his battle with cancer.
Oliver said, "(The) big surprise for me, personally, is that I'm not afraid to die. I thought I would be. I'm a gerontologist. I studied the frail all my life. Debbie is the care-giver. It's all the care-givers out there who are suffering."
As for Oliver, he's using the time left to teach.
"I'll tell you what my 92-year-old mentor told me. This is going to be a war for me. David versus cancer. A battle. And that would have been a terrific waste of time," Oliver said. "Instead, he said, 'Don't panic, don't struggle. Relax and accept it. It is what it is. You know none of us gets out of this alive.' And so, instead of wasting my time trying to battle this silent killer, I decided to -- it's a time to teach. If there ever was a time to teach, this is it.
"... There's no shortage of topics that you can do videos on and (I've received a) response from people all over the United States and seven different countries now."
For more on Oliver's cancer blog and his experience, watch his "CBS This Morning" interview in the video above. Also, watch the video below to see a report by Lee Cowan on Oliver.
Thanks for reading CBS NEWS.
Create your free account or log in
for more features.