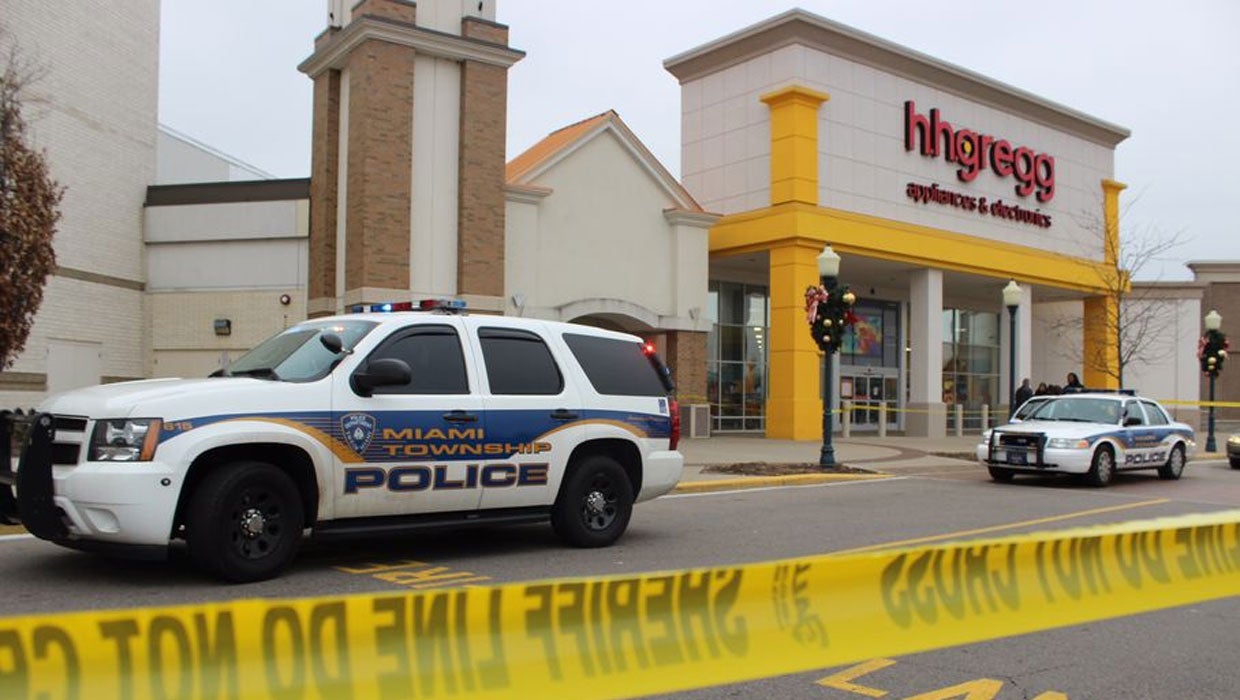 Teen shot dead in alleged clash over Nike Air Jordans
CINCINNATI - Police were studying mall surveillance video in the fatal shooting of a 16-year-old Ohio boy who authorities say tried to steal a shopper's limited-edition Nike Air-Jordan athletic shoes.
Miami Township police said a man with a concealed weapon permit fired his gun after he and another man were accosted Saturday morning by three teens on a sidewalk outside the Dayton Mall. Police said one teen had showed a gun.
After the confrontation, Jawaad Jabbar of Middletown died of a gunshot wound to his torso, authorities said.
Police said the two groups - the three teens and the two men - didn't know each other, but had all had gone to the mall south of Dayton for Air Jordan sales offered by multiple stores.
Police Chief Ronald Hess said Tuesday the stores had set up systems to avoid long, tense lines that have led to problems elsewhere when the popular brand has released new versions, and the three Middletown teens apparently missed out.
Police said the trio was outside on a sidewalk when the two men left the mall carrying newly bought shoes.
"They did have the boxes from the stores that were having the limited-edition sales," Hess told The Associated Press. Police said Jabbar displayed a gun and demanded their merchandise, then the man with the concealed weapon permit pulled out his gun and shot him. No one else was injured.
The other two teens remained held in juvenile detention while the investigation continues. Police haven't released the identity of the man who fired the shot, and are still investigating his actions.
"We'll review the whole case with the county prosecutor, and if they determine he violated some law, then yes (he could be charged)," Hess said. There was no estimate on how long the investigation would take, he said.
Jabbar's father, Wallace Jabbar, told The Hamilton-Middletown Journal-News in a brief telephone call Monday evening that he was "obviously devastated" and has been out of town working. The newspaper said Jabbar's mother declined to comment.
Jawaad Jabbar was a student and athlete at Middletown High School, which is on holiday break.
The Nike shoes named for retired basketball superstar Michael Jordan are prized by both athletes and collectors, and entrepreneurs often sell shoes bought for around $200 at double that or more online.
Police in New Jersey and Louisiana reported armed robberies in recent months involving Air Jordans, and a Springfield, Massachusetts, man was sentenced to up to four years in prison for a shooting that wounded an 11-year-old girl waiting in line at an Air Jordan sale in 2013.
Thanks for reading CBS NEWS.
Create your free account or log in
for more features.