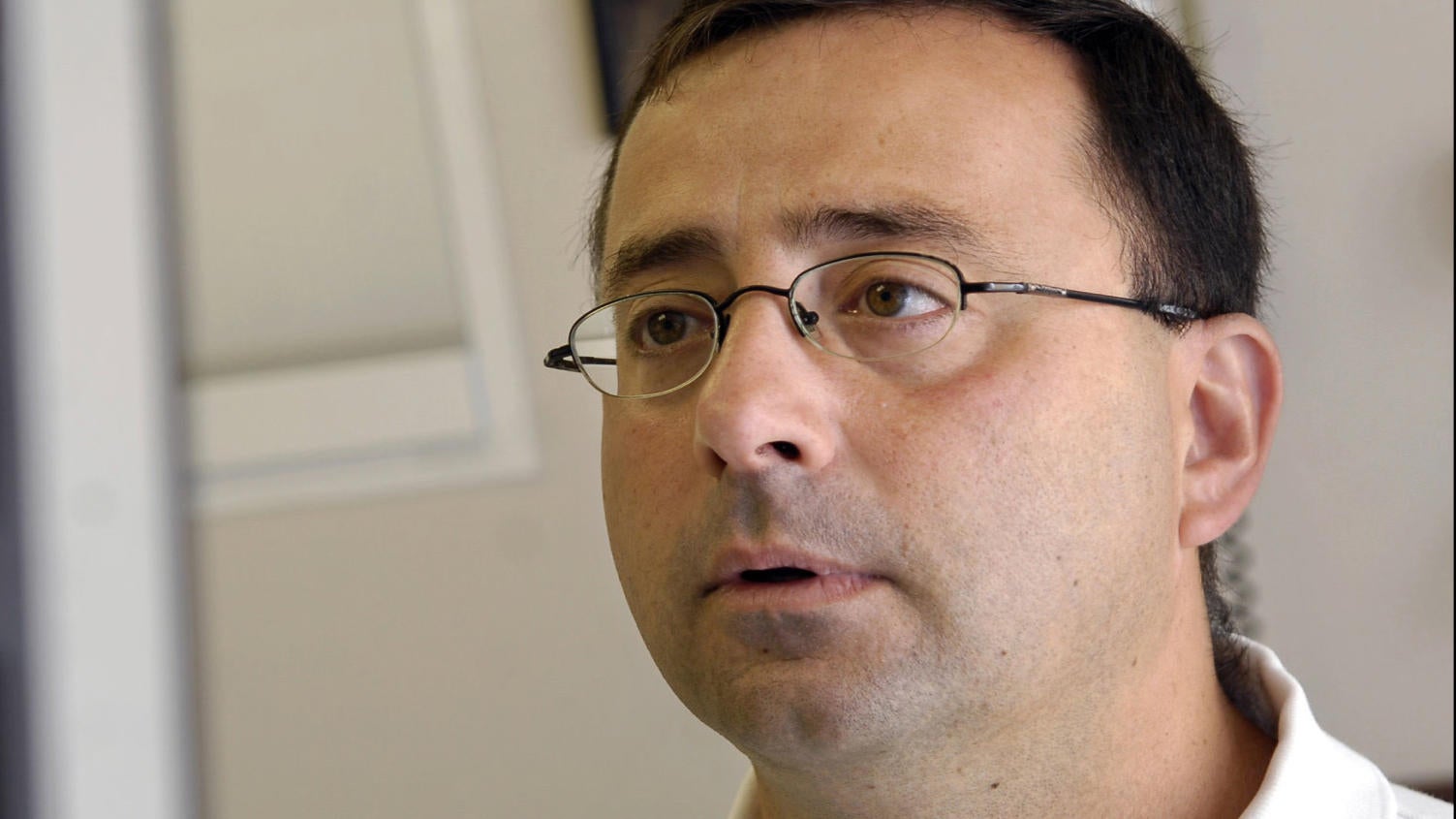 Team USA doctor allegedly masked sexual abuse as treatments
Three former members of the U.S. National Gymnastics team, one of them an Olympic medalist, describe for the first time the sexual abuse they say they suffered at the hands of the team's doctor, Lawrence Nassar. The women's attorney, who is suing USA Gymnastics for failing to protect the women, believes hundreds of athletes may have been abused going back to the 1996 Olympic Games. Dr. Jonathan LaPook reports this story for 60 Minutes on Sunday, Feb. 19 at 7 p.m. ET/PT.
Dr. Nassar, currently in custody on charges of criminal sexual conduct and possession of child pornography unrelated to the Gymnastics team, told the women and girls at the time that he was performing medical treatment on them.
Jessica Howard was the U.S. National champion in rhythmic gymnastics from 1999 to 2001. She recalls one session with Dr. Nassar. "He started massaging me. And-- he had asked me not to wear any underwear. And then he just continued to go into more and more intimate places," she tells LaPook. "I remember thinking something was off but I didn't feel like I was able to say anything because he was, you know, this very high profile doctor," says Howard. The girls questioned Nassar's behavior among themselves. "The girls would say 'yeah he touches you funny,'" she recalls.
"I believe that at the end of the day, there are members of every single Olympic team since 1996 [Nassar] did this to." Attorney John Manly
Jeanette Antolin, who competed with the U.S. National Team from 1995 to 2000, felt that way, too. "I remember being uncomfortable because of the area. But-- in my mind, I was like, 'If this helps, I'll do anything.'" She did not complain. "It was treatment. You don't complain about treatment," she tells LaPook.
California attorney John Manly represents Howard, Antolin and more than 40 others, including a woman who was 9 years old when the alleged abuse took place. He says Nassar abused many more women. "We know that at least 60 have come forward, but my best estimate is it's in the hundreds and possibly more," he tells LaPook. Manly believes the alleged abuse began over 20 years ago. "I believe that at the end of the day, there are members of every single Olympic team since 1996 he did this to."
USA Gymnastics declined to speak with 60 Minutes on camera. In written statements, the organization said that five weeks after it learned of a complaint about Dr. Nassar in 2015, it relieved Nassar of his duties with the national team and notified the FBI.
Thanks for reading CBS NEWS.
Create your free account or log in
for more features.