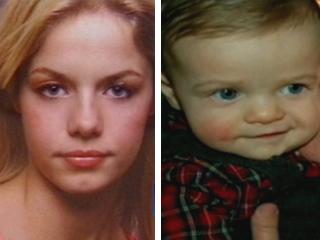 Tammi Smith found guilty of forgery, conspiracy in "Baby Gabriel" case
(CBS/KPHO) PHOENIX - A jury has convicted Tammi Smith of forgery and conspiracy to commit custodial interference in the case of missing Arizona baby Gabriel Johnson.
PICTURES: Baby Gabriel Johnson Missing
During the trial, prosecutors depicted Smith as a manipulative woman who was willing to do anything for another baby, CBS affiliate KPHO reports. They claimed Smith was trying to get the baby's father, Logan McQueary, to sign away his parental rights.
Tammi and her husband Jack had reportedly tried to adopt Gabriel from his mother Elizabeth Johnson and McQueary, but McQueary refused.
"Baby Gabriel" Johnson was last seen Dec. 27, 2009 when Elizabeth Johnson fled with the child, taking him from Arizona to Texas. KPHO reports that Johnson initially said she killed the boy, but now claims she gave him away to an anonymous couple. She was charged with kidnapping, child abuse and custodial interference, but in September, a judge ruled her incompetent to stand trial.
Smith admitted she wanted Gabriel, but maintained during the trial that she had no idea what Johnson was going to do or where the boy is now, KPHO reports.
According to KPHO, Smith's attorney claimed she was a victim, duped by the boy's mother, Elizabeth Johnson. They said Smith meant well and was just trying to save a mother and child from an abusive relationship.
Thanks for reading CBS NEWS.
Create your free account or log in
for more features.