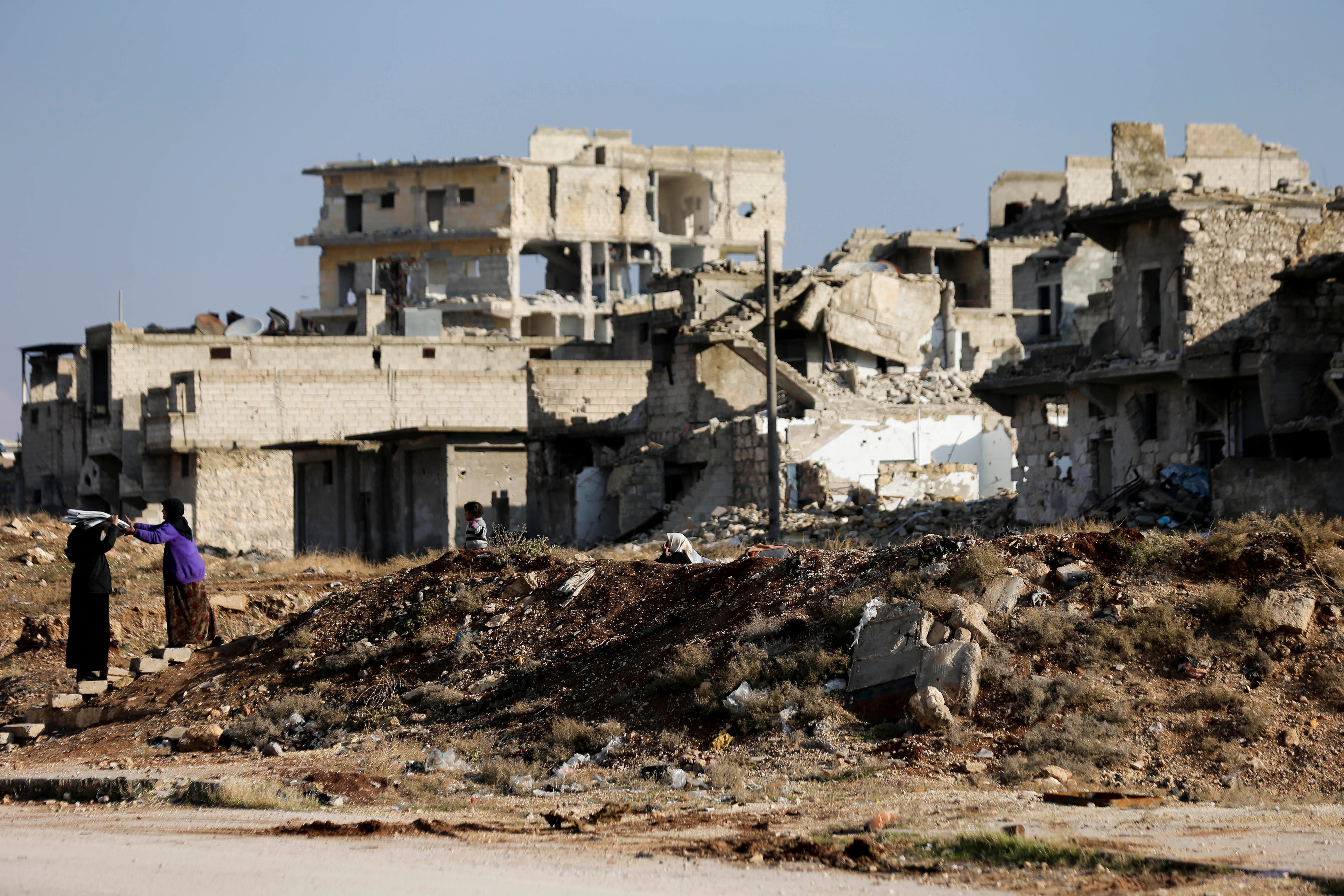 Syria's long, brutal civil war may be reaching turning point
ALEPPO -- Syria's long and brutal civil war may be reaching a turning point.
Syria's largest city, Aleppo, which was taken over in 2012 by anti-government rebels -- backed by the United States -- is slowly falling back into the control of the Assad regime.
In Aleppo, explosions can be heard day and night across the city, but it's increasingly a one-sided war with civilians in the rebel controlled east trapped under constant fire.

For those that manage to escape to the government side -- there is relief from the shelling, a hot meal and medical care.

Very different from the rebel held east where hospitals have been systematically destroyed and the government siege has resulted in desperate food shortages.

The Syrian government has been quick to bus people back home to recently recaptured areas. It might look like a standard rush hour commute -- except green buses drive through wastelands of destruction.

For these residents this is the first time they have returned to eastern Aleppo in years.

Mohammed Abra abandoned his home in Hanano four years ago

"I can't find anything," he said. "My house is in ruins, and I really don't know what to do."

But with the world's eyes on Aleppo, it's easy to forget that the Syrian war is not confined to this city alone.

Syria and its ally Russia, unleashed the full might of it's air power on Kafranbel in Idlib killing dozens of civilians. The terror and is chaos captured here on amateur video just moments after the attack.

Air fire also rained down on Rastan in Homs where terrified children, some badly injured, were evacuated in panic.

CBS News spoke to a Syrian army general who said it's a fight to the bitter end, and that those who refuse to leave face an inevitable death.
Thanks for reading CBS NEWS.
Create your free account or log in
for more features.