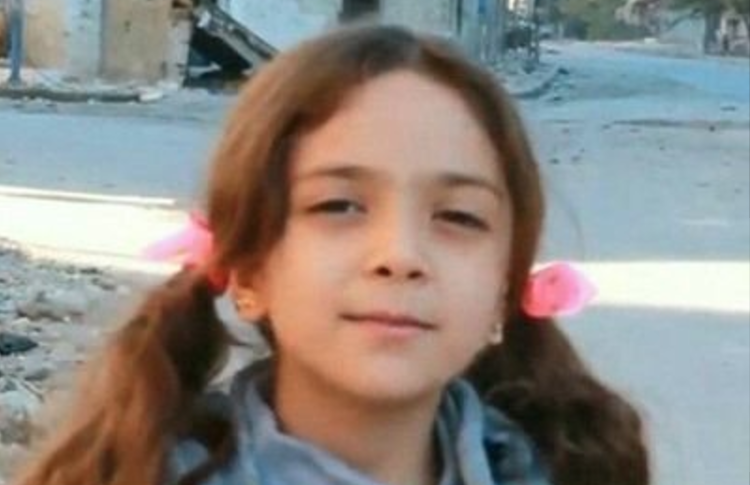 Syrian girl, 7, tweets support for Donald Trump's missile strikes
The 7-year-old girl who rose to fame on Twitter as the "voice of Aleppo" is speaking out once again — this time, about President Donald Trump's decision to order U.S. missile strikes on a Syrian air base.
Syrian refugee Bana Alabed took to Twitter just hours after the U.S. launched 59 Tomahawk cruise missiles, to pledge her support.
"I am a Syrian child who suffered under Bashar al Asad & Putin," Alabed wrote early Friday morning. "I welcome Donald Trump action against the killers of my people."
The tweet was shared by more than 1,500 people, and the little girl didn't stop there.
"Putin and Bashar al Asad bombed my school, killed my friends & robbed my childhood. It's time to punish the killers of children in Syria," she continued. "We don't want WORLD WAR THREE. we don't want the war in Syria. let's stand together & end all wars."
Alabed's tweets last year from rebel-held eastern Aleppo in Syria captivated people around the world, and she quickly became a social media sensation. Alabed, with help from her mother, Fatemah, had been documenting her life in the besieged city.
"They're killing children, and we don't want to die," said Alabed in Dec. 2016 before fleeing to Turkey with her family.
Syria's president, Bashar al-Assad, called their internet posts a "game" and "propaganda" and some claimed the account was somehow a fake.
"They want to blind the truth and not show the world what happened," Fatemah told CBS News.
The 7-year-old's Twitter account has now grown to more than 364,000 followers.
Alabed has frequently pleaded the U.S. and other world leaders for help. She sent a letter to Mr. Trump in late January, days before his inauguration, imploring him to help the young victims of the war in her homeland.
"They are suffering because of adult people... so can you please save the children and save the people of Syria?" she asked in the letter.
In the letter, which Alabed sent from Turkey, she called her former hometown "a city of death" and told Mr. Trump he "must do something for the children of Syria because they are like your children and deserve peace like you."
So it's no surprise the young Syrian girl decided to speak out again after Assad's regime launched a chemical weapons attack on Tuesday, killing more than 80 civilians.
"The people of Syria don't want condemnation, they want to be saved. Condemnation doesn't save lives but actions do. #EndSyriaWar now," Alabed said a day after the deadly attack.
Thanks for reading CBS NEWS.
Create your free account or log in
for more features.