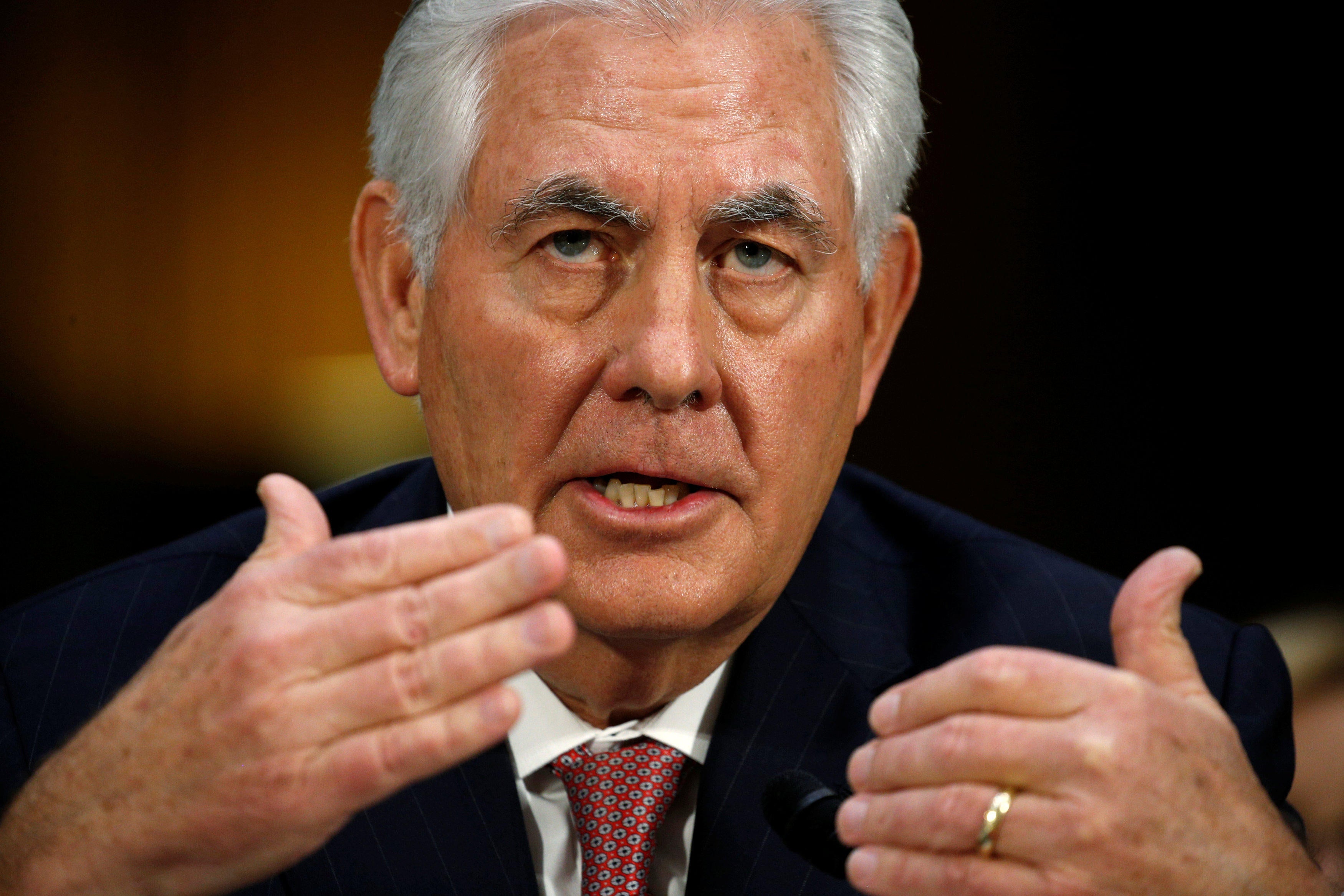 Tillerson opens door to Syria regime change
Secretary of State Rex Tillerson suggested Thursday that the acts of Syrian President Bashar al-Assad in attacking his people with chemical weapons this week could lead to regime change, reversing a message he issued last week.
At a press conference in Palm Beach, Florida, asked if Assad needs to go, Tillerson said, "Assad's role in the future is uncertain clearly and with the acts that he has taken, it will seem that there would be no role for him to govern the Syrian people."
But this process could take time. Tillerson said the process to push Assad out requires "an international community effort" that involves first defeating the Islamic State in Iraq and Syria (ISIS), stabilizing Syria as a country to avoid further civil war, and to work collectively with U.S. partners to work through a political transition.
"Those steps are underway," he said.
Tillerson was also asked whether the U.S. is considering military strikes against the Syrian government. He told reporters, "We are considering an appropriate response for this chemical weapons attack, which violates all previous U.N. resolutions, violates international norms and long-held agreements between parties including the Syrian regime, the Russian government and all other members of the Security Council."
The secretary of state is in Florida with President Trump for a two-day summit at Mar-a-Lago with Chinese President Xi Jinping.
In his remarks Thursday, Tillerson warned the Russian government to reevaluate its support of the Assad regime, especially following the chemical weapons attack.
"I think, further, it is very important that the Russian government consider carefully their continued support for the Assad regime," he said.
Tillerson said there is "no doubt" from the information collected by the U.S. that Syrian regime, under Assad's leadership, is "responsible for this attack."
Defense Secretary James Mattis will brief Mr. Trump on military options against Syria while they're in Florida, CBS News' David Martin reported earlier on Thursday. The options might include one cruise missile strikes from U.S. Navy ships. Options for targets include command and control headquarters, suspected chemical weapons facilities and Syrian military forces, according to Martin.
Thanks for reading CBS NEWS.
Create your free account or log in
for more features.