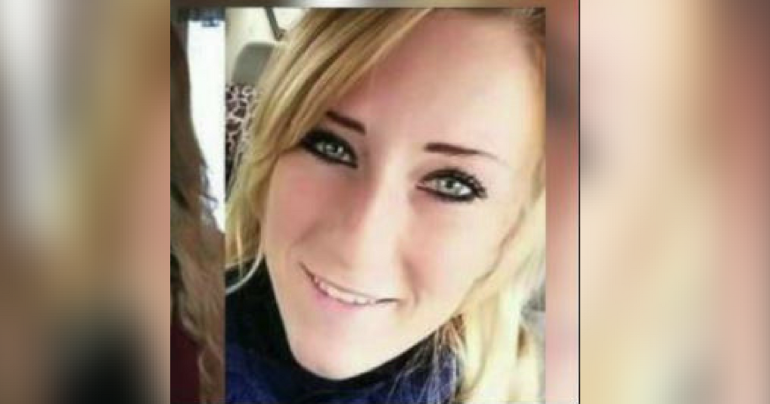 Suspect in killing of Virginia mom describes fatal confrontation to police
MIDDLESEX COUNTY, Va. – A 23-year-old man was charged with the murder of Middlesex mother TerriLynn St. John, hours after he led detectives to her body, reports CBS affiliate WTVR.
Alvin B. Keyser is charged with first-degree murder and concealing a dead body. Officers said there could be more charges.
St. John, 23, vanished from her driveway around 7:30 Tuesday morning, apparently as she was getting ready to take her kids to day care. Family members told the station that when they were notified St. John never showed up for work, they went to her home and discovered the children, unharmed but alone. The door was standing open, they said.
Middlesex Sheriff's Major Michael Sampson said that on Thursday morning, Keyser led investigators to St. John's body, which was covered with leaves along a road about one mile from her home.
Keyser reportedly told police that St. John got into the van he was driving willingly, and the two began to argue.
"Keyser stated to detectives he confronted St. John at her residence about statements that were made about Keyser. Keyser stated that St. John struck him, and he struck her back he then pushed her out of the van Keyser was driving," said Middlesex Sheriff's Major Michael Sampson in a statement.
Investigators say Keyser admitted that he pushed St. John out of the van, continued to hit her, and strangled her until she stopped breathing.
"Keyser then stated he loaded her in the van and put her body in the woods down from her residence," Sampson said.
Keyser is being held without bond at the Middle Peninsula Regional Security Center and will make his first court appearance on Monday, March 5.
The Middlesex Sheriff's office said they investigated Keyser after someone posted on social media about a statement Keyser previously made.
At a press conference, the sheriff's office said more charges are expected and more people will be interviewed.
St. John was living with her boyfriend at the time of her disappearance. Earlier police said he was among the persons of interested being interviewed following her disappearance.
Thanks for reading CBS NEWS.
Create your free account or log in
for more features.