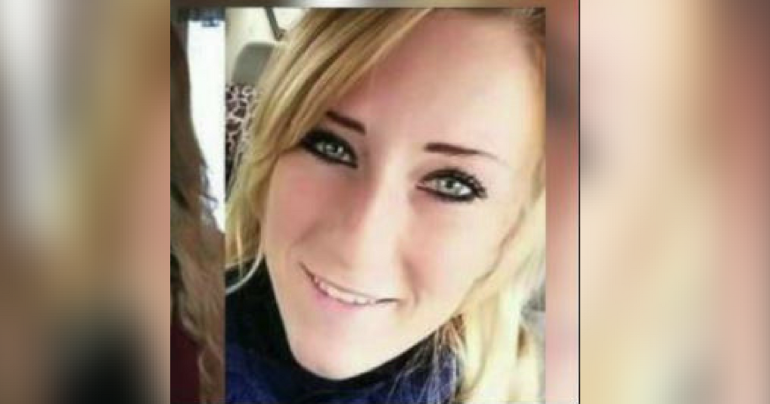 TerriLynn St. John case: Grim end to search for mom who vanished from driveway
MIDDLESEX COUNTY, Va. -- A missing Virginia mother was found dead Thursday morning less than a mile away from the Middlesex County home where she vanished from the driveway two days ago as her two young children waited inside, deputies say. An acquaintance is in custody in connection with the death.
Middlesex Sheriff's Major Michael Sampson said Alvin B. Keyser, 23, of Topping led investigators to the body of 23-year-old TerriLynn St. John in a small patch of woods about 20 feet away from a rural road in Pine Top, covered with leaves.
Sampson wouldn't detail the extent of the relationship between Keyser and St. John, but CBS affiliate WTVR reports Keyser knew both St. John and the father of her two children, 1 and 3.
"Detectives have now switched their gears in this case from a missing persons report of suspicious nature to a homicide," Sampson said.
St. John vanished from her driveway around 7:30 Tuesday morning, apparently as she was getting ready to take her kids to day care. Family members told the station that when they were notified St. John never showed up for work, they went to her home and discovered the children, unharmed but alone. The door was standing open, they said.
Family members told the station they believe St. John went to her car and was confronted by someone who she struggled with.
"They looked through the woods and you could definitely tell there has been a struggle beside my daughter's car," her father Terry St. John told the station. "Jewelry was all around, like it had been broken off, her cellphone was found in the bushes."
Deputies searched for St. John using canines and air surveillance and conducted multiple interviews, Sampson said. They also pleaded with the public to come forward with any information. The crucial tip came when someone saw a social media post recounting a statement made by Keyser, Sampson said.
Sampson didn't detail what the comment was, but said detectives interviewed Keyser Wednesday night, and that Keyser contacted investigators Thursday morning.
Sampson said Keyser has been cooperative. It's not yet clear how St. John died or what Keyser will be charged with. Sampson said investigators don't know how long St. John's body was in the location where it was found. A motive remains unknown.
St. John's body will be sent to the medical examiner's office in Richmond for an autopsy, and the department is continuing to investigate and interview Keyser.
"The closure on this is not good closure, but it is closure," said Middlesex County Sheriff David Bushey.
Officials said Keyser was not one of the four persons of interest they initially identified, one of whom was St. John's boyfriend. Sampson said the father of St. John's children lives nearby, but St. John wasn't living with him when she vanished and he wasn't believed to be in the area at the time.
Sampson said St. John's family is "obviously very upset."
"This is a tight knit community," Sampson said. "We all kind of feel this."
Thanks for reading CBS NEWS.
Create your free account or log in
for more features.