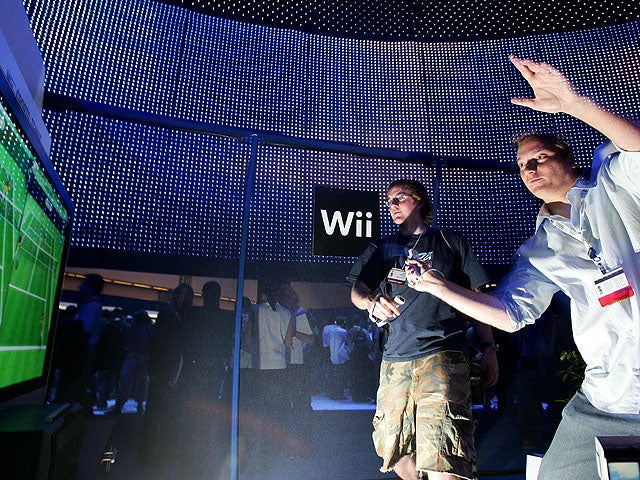 Surgeons who play Nintendo Wii outperformed peers, study shows
Next time you need laparoscopic surgery, you may want to consider a doctor with a penchant for playing Wii Sports, according to new research.
A laparoscopy is a common medical procedure -- also known as keyhole surgery -- in which a surgeon makes a small cut below the belly button and inserts a tiny camera tube that allows doctors to see the insides of the abdomen and other organs. They can then remove anything that is causing a problem.
The procedure can be performed to find a growth or an unknown cause of pain, check if cancer has spread, or to confirm unclear x-ray results.
Italian researchers enlisted 61 post-graduate residents in general, vascular and endoscopic surgery who had little to no experience in laparoscopic surgery, and assigned half of them to a four-week training regimen on the Wii.
"Despite some negative effects of excessive game playing several studies have confirmed that video-gaming enhances spatial attention and eye-hand coordination," wrote the authors of the study, published Feb. 27 in PLOS One.
The researchers chose three games: Wii Sports Tennis, Wii Table Tennis and "Battle at high altitude," a game set in an archipelago in which a players move an aircraft with 20 balloons attached to the tail with the goal of bursting opponents' balloons and protecting their own. Training sessions took place using both hands, for 60 minutes a day, five days a week for a month.
All residents were evaluated on laparoscopic simulators before and after the Wii "training" that provided tasks like locating balls with the camera and surgically collecting them .
At the study's start, there were no significant differences in skill levels between the Wii group and the subjects being used as controls.
But after four weeks, the Wii group showed more improvements across the board in time needed to complete the procedures and accuracy. The control group also showed improvements from the first session to the second, but not as much as the Wii Group.
"Video-game players and surgical trainers improve their performance on subsequent attempts using an attentional weighting: they focus more attention on important aspects discarding the irrelevant," the researchers theorized.
They said their findings may open an important debate about how to educate surgeons, though they concede it will be tough sell for to an academic institution to adopt a video-game console as part of their surgical training formats. But since the Wii may have educational value -- and not to mention, is much cheaper than a laparoscopic simulator -- schools may want to consider.
"Video-games may be a cheap and widely available product, helping to develop cognitive skills that, apparently, can be transferred in improved surgical performance," they wrote. "We hope this may be a trigger to develop dedicated software aimed to help young surgeons as the economic impact of these consoles is significantly lower than traditional laparoscopic simulators and they provide a basic didactic value."
Ben Challacombe, a consultant urologist at Guy's and St Thomas' Hospitals in London, told Bloomberg that he'd recommend his students spend time playing the Wii to refine their skills based on this study.
"We already knew that people who are good at video games are more easily trainable at laparoscopic keyhole surgery," he said. "What this has shown is that if you train using a computer game you get much better more quickly."
Nintendo was not involved in the funding of the study, but a spokesperson told NPR the company was "thrilled to hear" Wii might someday benefit medicine.
"Did we think that the Wii would improve the performance of surgeons? No," said the spokesperson.
Thanks for reading CBS NEWS.
Create your free account or log in
for more features.