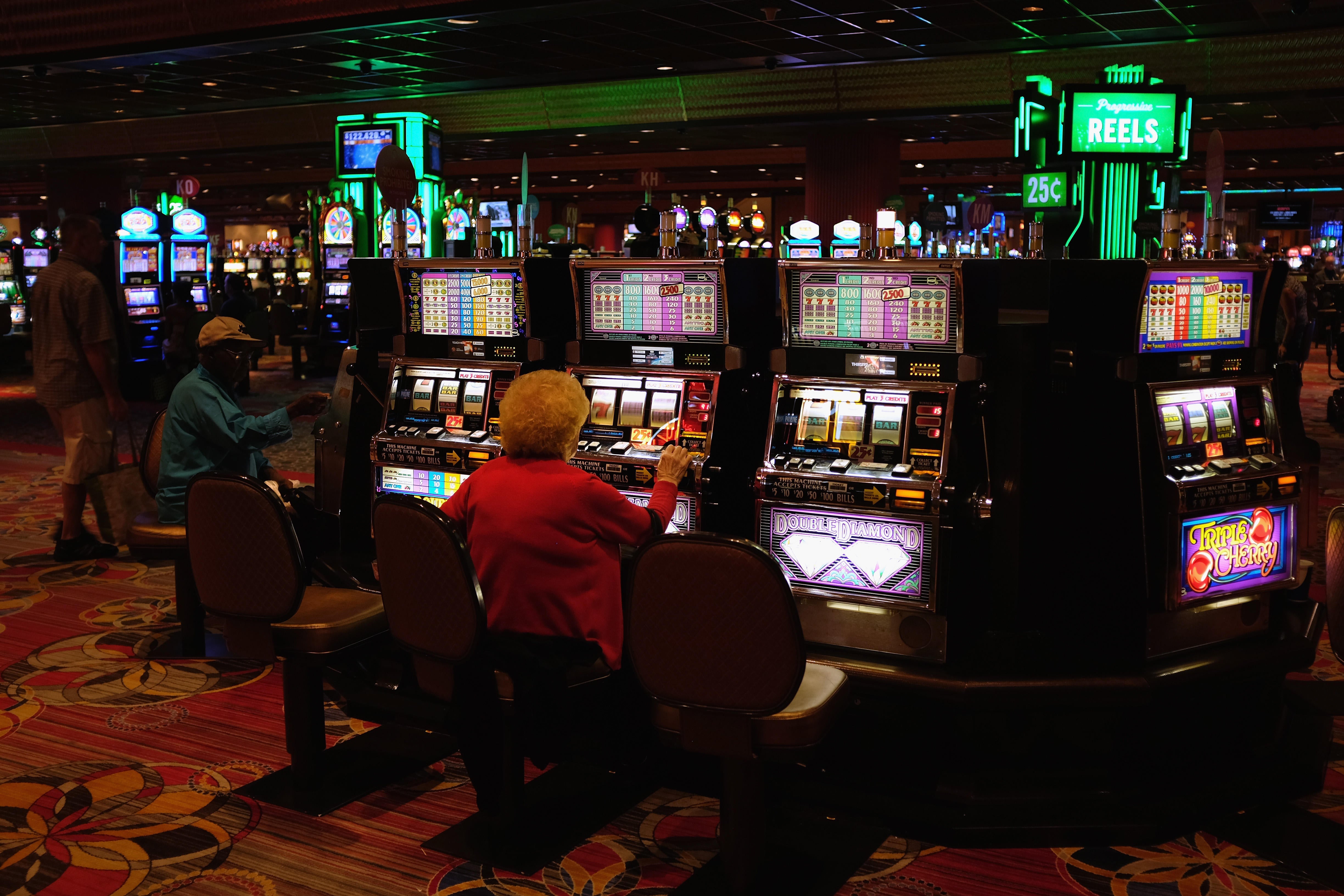 Supreme Court taking up New Jersey sports betting case
The Supreme Court is taking up a case that could make sports betting widely available.
The case the justices are hearing Monday is a result of New Jersey's years-long effort to bring betting on sports to its casinos and racetracks. New Jersey is challenging a federal law that bars states from authorizing sports gambling. If the Supreme Court strikes down the law, giving sports betting the go-ahead, 32 states would likely offer it within five years, according to one report.
The case pits New Jersey and other states against all four major U.S. professional sports leagues, the NCAA and the federal government. The stakes are high. The American Gaming Association estimates that Americans illegally wager about $150 billion on sports each year.
In court, the NBA, NFL, NHL and Major League Baseball have fought New Jersey's gambling expansion, arguing that it would hurt the integrity of their games, though leaders of all but the NFL have shown varying degrees of openness to legalized sports gambling.
"It's important to New Jersey and 49 others states, this is a states rights issue," said New Jersey Governor Chris Christie outside the Supreme Court steps on Monday.
He claims that the federal government overstepped their bounds by forcing such regulation. "This is the fear of every governor that we'll be at the mercy of the federal government and they'll make us pay for it," said Christie. "Today it's sports gaming, tomorrow it's something else," he added.
Christie says his state's "long experience" of casino gaming shows that New Jersey can appropriately regulate sports gaming.
More than a dozen states are supporting New Jersey, which is arguing that Congress exceeded its authority when it passed a 1992 law that keeps states from authorizing sports betting. The state says the Constitution allows Congress to make wagering on sports illegal itself but that it can't require states to keep sports gambling prohibitions in place.
New Jersey has spent millions of dollars in legal fees trying to legalize sports betting. In 2012, with voters' support, state lawmakers authorized sports betting at the state's casinos and racetracks. The action was a direct challenge to the federal law, the Professional and Amateur Sports Protection Act.
The law bars state-authorized sports gambling with exceptions for Nevada, Montana, Oregon and Delaware, states that had approved some form of sports wagering before the law took effect. Nevada is the only state where a person can wager on the results of a single game, though the law doesn't cover wagering between friends. In passing the law, Congress gave New Jersey a yearlong window to authorize sports betting at its casinos, but the state didn't act.
Two decades later, when New Jersey decided to legalize sports betting, the four major professional sports leagues and the NCAA sued, but the state lost in court. In 2014, New Jersey tried a different tactic by repealing laws prohibiting sports gambling at casinos and racetracks. It lost again in court.
Now that the case is before the Supreme Court, the justices could ultimately greenlight the expansion of sports gambling nationwide by striking down the federal law. But the justices could also uphold it, leaving in place the status quo, or rule narrowly that what New Jersey did didn't violate the law.
The governor says if the state is successful in their case "we could have bets being taken in New Jersey within two weeks of a decision being taken by the courts."
"We're like boy scouts, we're prepared , we're prepared in New Jersey and we're ready to go," he added.
A decision is expected by the end of June.
Thanks for reading CBS NEWS.
Create your free account or log in
for more features.