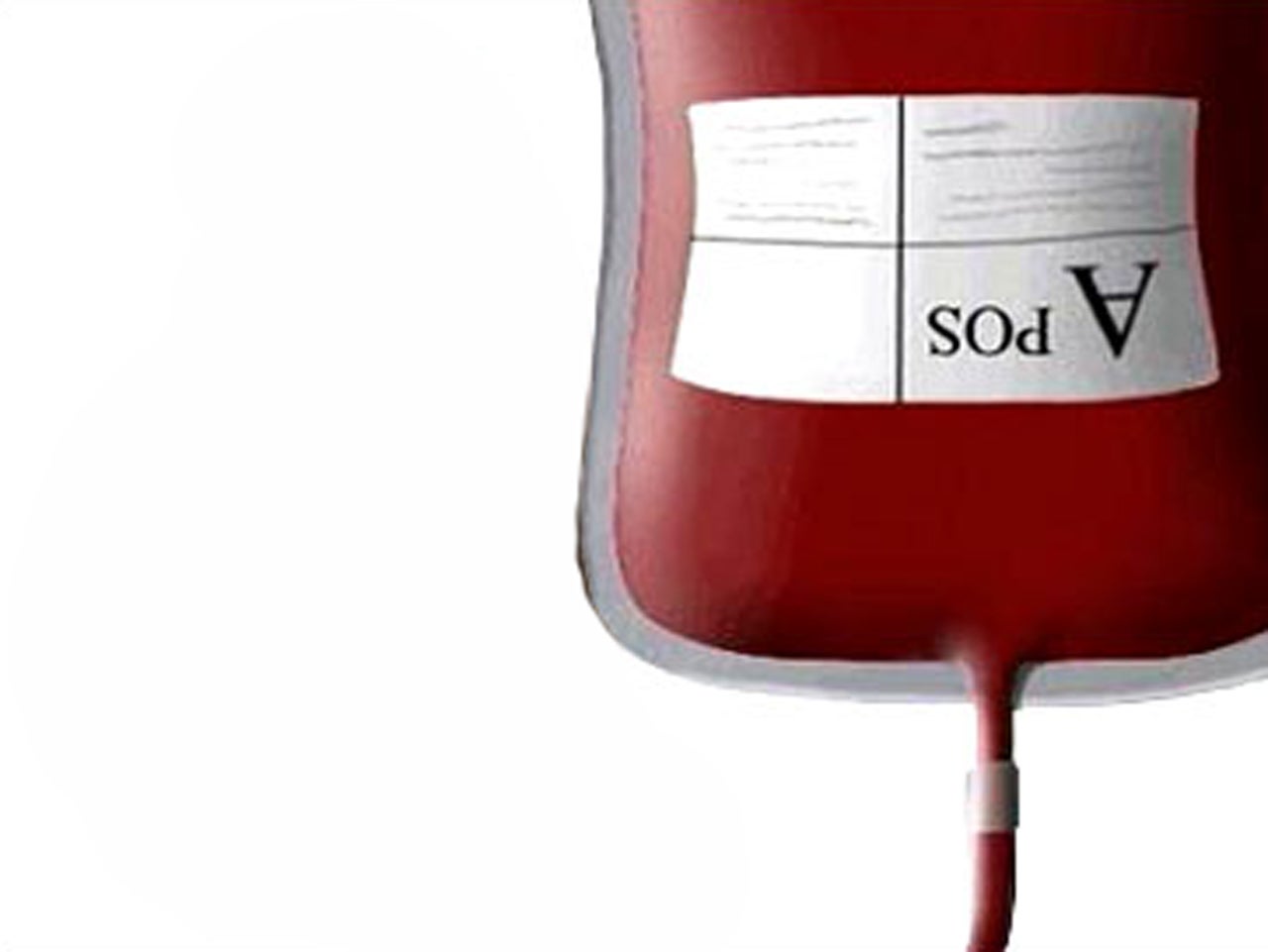 Students' petition calls on FDA to change ban on gay blood donors
Blood collecting agencies will accept donations from most healthy Americans to help fulfill the constant need for blood, which the American Red Cross estimates at 44,000 donations each day.
There are some criteria that will exclude or defer you from donating blood in the United States, as determined by the Food and Drug Administration (FDA). You can't weigh under 110 pounds. You can't donate immediately if you visited a country with high rates of infectious diseases, like malaria or yellow fever. If you're a gay male or a man who has had sex with a man, you're banned for life. If you're a woman who had sex with a man who had sex with a man, you're deferred for 12 months.
The Committee of Student Life at Sarah Lawrence College in Bronxville, N.Y., in conjunction with students at San Jose State University in San Jose, Calif., started a "We the People" petition to get President Barack Obama's support and encourage the FDA to change its policy on men who have sex with men. Both college campuses ban blood drives because it conflicts their respective schools' polices on non-discrimination, so the students decided to take their wishes to hold blood drives all the way to the top.
"Nothing else we've done seems to be working," Cody Gray, a Sarah Lawrence senior and the chair of the Committee on Student Life, told CBSNews.com. "This is a way for us to actively make a stand."
As a gay man himself, Gray has experienced the issue personally. Before attempting the petition, the Sarah Lawrence students had tried letter-writing campaigns to the FDA for years with no response.
This latest petition isn't the first effort to lift the U.S. ban on gay blood donors. In 2006, the Red Cross, the international blood association AABB and America's Blood Centers asked the FDA to overturn the policy, but the organization announced that it would keep the ban in Feb. 2009 until there is data that show lifting it wouldn't pose a "significant and preventable" risk to blood recipients.
In March 2010, 18 senators including current Secretary of State John Kerry, Sen. Bernie Sanders of Vermont and 16 other Democrats wrote to FDA Commissioner Margaret Hamburg asking her to allow men who have sex with men to donate blood. The FDA responded at the time that the decision to maintain the rule was "based on current science and data and does not give weight to a donor's sexual orientation," adding that the agency had the support of other organizations, like the hemophilia community.
Many other countries have the ban as well, including Canada. However, some have recently amended their policy including the United Kingdom, which lifted its lifetime ban to allow men who have had sex with men to donate blood as long as they have not had any sexual contact for 12 months.
The FDA declined to speak to CBSNews.com about allowing men who have sex with men to donate blood. But in in statement on its official website, the agency explains that it blocks all men who have had sex with men since from donating blood since 1977 because the population is an increased risk for HIV, hepatitis B and certain other infections that can be transmitted by blood transfusion.
HIV prevalence in the men who have sex with men community since 1977 is 60 times higher than the general population in the U.S., 800 times higher than first time blood donors and 8000 times higher than repeat blood donors, the FDA noted. When accounting for the fact that 75 percent of HIV-infected men know that they have the infection and would be excluded from donating for that reason, a man who has had sex with a man is still 200 times more likely than first time blood donors to have HIV and 2,000 times more likely than repeat blood donors, according to the FDA.
In addition, hepatitis B is five to six times more prevalent and hepatitis C is twice as common in men who have sex with men than in the regular population.
Gray pointed out that blood is screened before it is given to patients, which he feels would remove the risk of passing a disease.
"It's about updating the policy on the most current knowledge available," Gray argued. "Just because you are a homosexual, doesn't mean you have a disease."
Testing has improved over the last 20 years when it comes to HIV infections, Dr. Richard Benjamin, chief medical officer for the American Red Cross, told CBSNews.com. But, he admitted, it still isn't foolproof. In the last decade, the American Red Cross estimated at least half a dozen people have been infected by HIV through donor blood.
"There is a thing called the window period," Benjamin explained. "It's a window period of 11 days where you may test negative, but your blood may be infectious and you can transmit HIV."
Benjamin said the main reason women are rejected from donating blood for women is because of their hemoglobin counts. For men, it's often because they traveled to a country on the banned list. Homosexuality rarely is a reason, he said.

"It's actually a very small reason for deferrals," Benjamin said. "Maybe about 1 in 3,000 coming to our door are turned away (for having sex with a man), possibly because most gay men know about the deferral and don't come into our doors."
Still, the American Red Cross and other blood-collecting agencies favor a more equitable blood donation policy that would allow gay men to donate under certain circumstances. Benjamin explained that similar risk behaviors normally receive a 12 month deferral, not a lifetime ban.
"A female who has had sex with someone known to have HIV has a 12-month deferral, where a man who had sex with a man gets a lifetime deferral," Benjamin said, "it's not fair."
But, it's more than allowing an entire population to donate, Gray said. It's about being able to allow more people to help. A 2010 study by the Williams Institute at UCLA stated that if the ban was completely lifted, 219,200 more pints of blood would be donated each year. If a one year ban was put in place, it could even mean an additional 89,716 pints of blood.
"It's not about stopping blood from being donated," he said of the reason behind blood donation. "It's about allowing more blood to be donated."
Thanks for reading CBS NEWS.
Create your free account or log in
for more features.